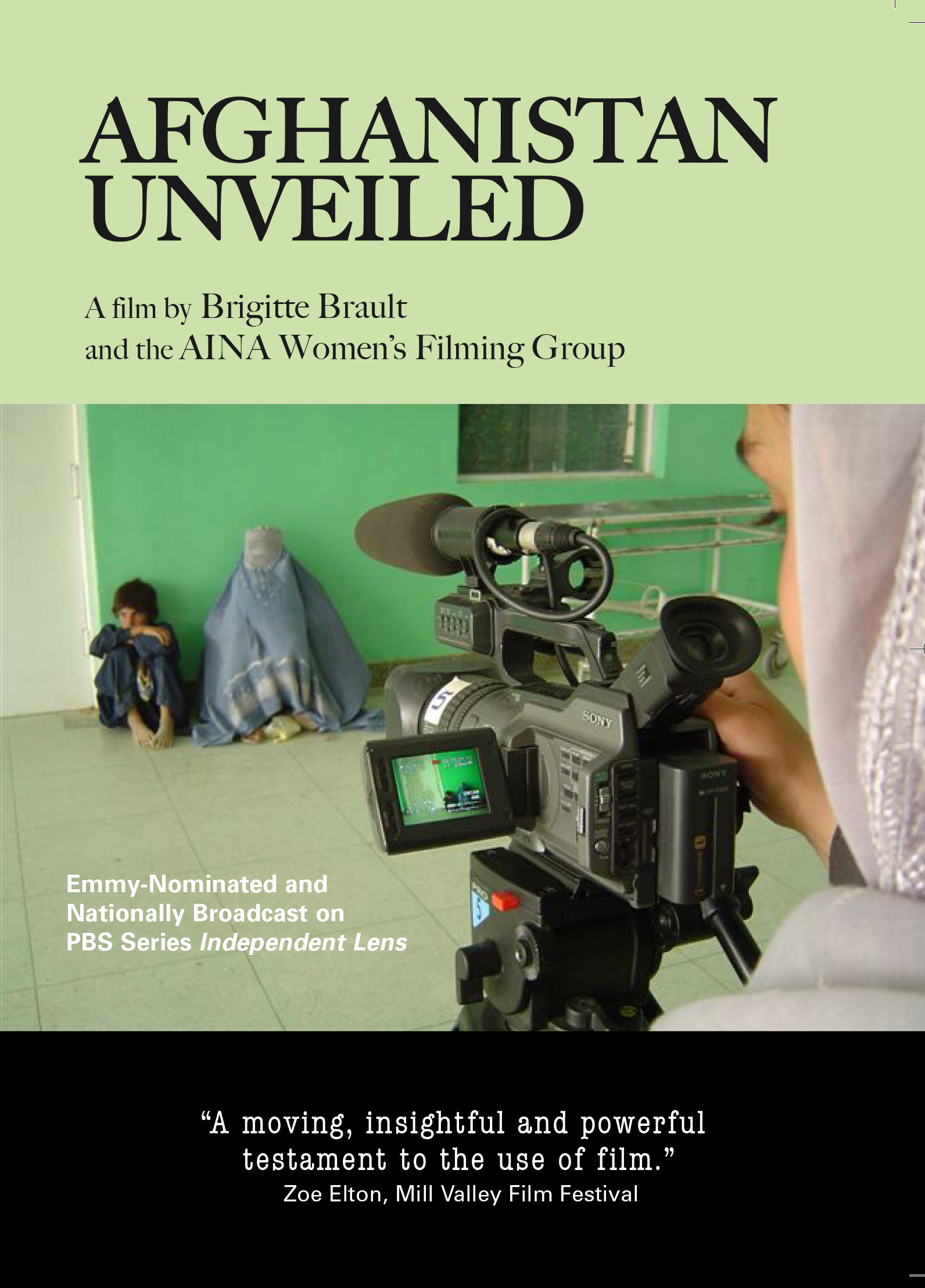 Afghanistan | 2003 | 52 minutes | Color | DVD | French | Subtitled | Order No. 04840
SYNOPSIS
Filmed by the first ever team of women video journalists trained in Afghanistan, this rare and uncompromising film explores the effects of the Taliban's repressive rule and recent U.S.-sponsored bombing campaign on Afghani women. None of the fourteen journalist trainees had ever traveled outside Kabul. Except for one, none had been able to study or pursue careers while the Taliban controlled their country. Leaving Kabul behind for the more rural regions of the country, the filmmakers present heartbreaking footage of Hazara women whose lives have been decimated by recent events. With little food and no water or electricity, these women have been left to live in caves and fend for themselves, abandoned in the wake of the U.S. invasion. While committed to revealing such tragedies to the world, the filmmakers also manage to find moving examples of hope for the future. A poetic journey of self-discovery, AFGHANISTAN UNVEILED is a revelatory and profound reminder of the independent media's power to bear witness and reveal truth.
PRESS
"*** Recommended."
"Allows us to witness the beginnings of the re-enfranchisement of Afghani women, and the reinstatement of their voices. It's a moving insightful and powerful testament to the use of film."
"A pioneer work…a good learning tool for high school and survey-level undergraduate classes."
"A team of young, urban, women video-journalists set out to film the plight and dignity of Afghan women. In the process they discover the powerful effect their filming produces in the men and women they interview and, as important, on their own resolve to fight for Afghan women's rights."
"A powerful testament to the misery that women continue to endure under 'liberated' Afghanistan…extremely educational."
"A pioneer[ing] work…a good learning tool for high school and survey-level undergraduate classes."
SCREENING HIGHLIGHTS AND AWARDS
Berlin Film Festival
Margaret Mead Film Festival
Mill Valley Film Festival
Tampere International Film Festival
Femme Totale International Film Festival
Copenhagen International Documentary Festival
Festival International de Films De Femmes de Creteil
ABOUT FILMMAKER(S)
Brigitte Brault
Brigitte Brault is the Media Project Manager for the French Foreign Ministry, a writer and video journalist for France Television, and an author of documentary films and reports. She is also a volunteer video journalist for Etats d'Urgence, a production company of the French NGO, Medecins sans Frontières. (09/09)
Aina Women Filming Group
Four months after the collapse of the Taliban regime, a handful of women journalists were the first and only voice to speak up for the silenced majority of Afghan women. Now at the forefront of the women's movement, those brave and brilliant journalists work in Kabul, in Europe or in the US in media or international organizations, and travel the world to tell their stories. (8/14)
Subject Areas
RELATED LINKS
YOU MIGHT ALSO BE INTERESTED IN
Shopping Cart