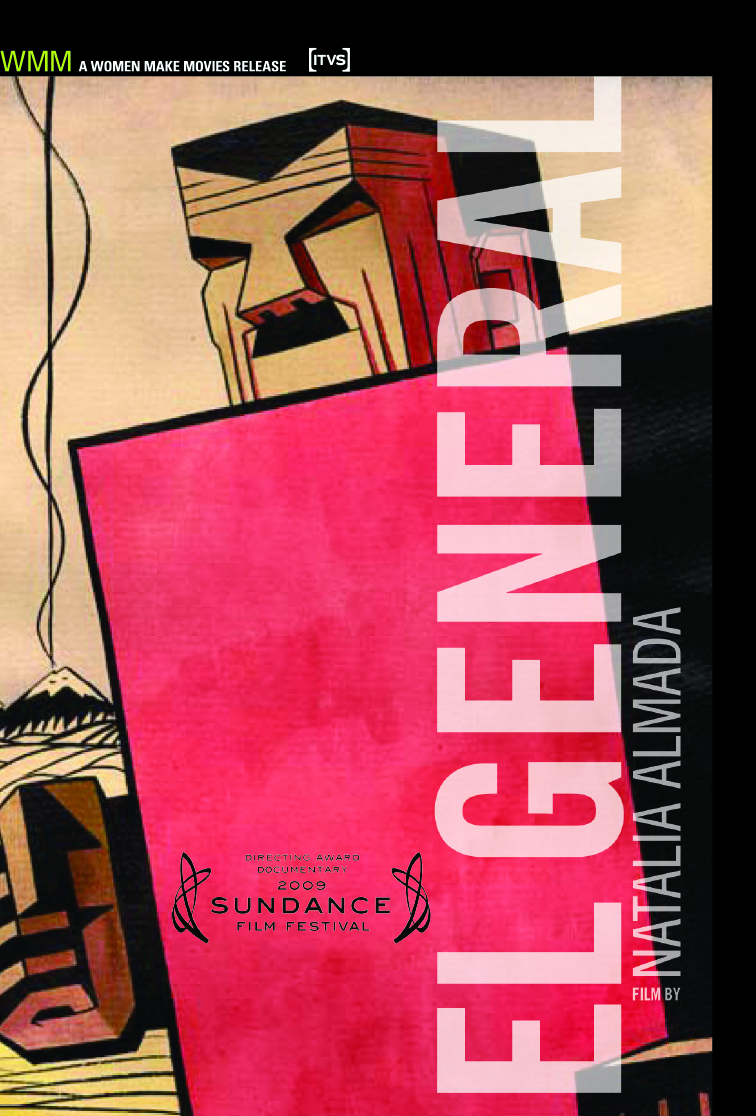 US | 2009 | 83 minutes | Color/BW | DVD | English/Spanish | Subtitled | Order No. 09931
SYNOPSIS
Past and present collide in this extraordinarily well crafted documentary when filmmaker Natalia Almada (ALL WATER HAS A PERFECT MEMORY), winner of the Sundance Film Festival's US Directing Award for documentary, brings to life audio recordings she inherited from her grandmother. These recordings feature Alicia Calles' reminiscences about her own father—Natalia's great-grandfather—General Plutarco Elías Calles, a revolutionary general who became president of Mexico in 1924. In his time, Calles was called "El Bolshevique" and "El Jefe Máximo", or "the foremost chief". Today, he remains one of Mexico's most controversial figures, illustrating both the idealism and injustices of the country's history. Through Alicia's voice, this visually stunning, stylistically innovative film moves between the conflicting memories of a daughter grappling with her remembrances of her father and his violent public legacy. It draws exceptional strength from meticulously edited audio, haunting photographs, archival newsreels, and old Hollywood films, combined with an original evocative soundtrack, sweeping footage of modern-day Mexico City, and interviews with today's working poor. EL GENERAL is a poetic and cinematic exploration of historical judgment, and a complex, arresting portrait of a family and country living under the shadows of the past.
PRESS
"Highly Recommended...The film should be required viewing for courses in Mexican and Latin American Studies and would also support curriculum in history, sociology, and political science."
"Brilliant…brutally honest yet compassionate portrait of [Almada's] family, her country, and her people, from the leaders who have promised the world to the peasants who have suffered for it."
"For Almada, nation and family are intertwined, making El General a glorious collage of politics, history, terror and love."
"A work of cinematic achievement that touches the viewer's emotions as it provokes its understanding of the complex web of the personal and the social, reflecting how individual lives are placed at the junction of the past, the present and the future."
"An extraordinarily courageous way to delve into the origins from which you come."
"A moving statement on memory and legacy."
"Natalia Almada paints an intimate portrait of Mexico."
"A hypnotic and deeply compassionate portrait of the Mexican people and the forces that have shaped their country."
"The experimental structure, ethereal cinematography and beautiful original score create a vibrant portrait of fractured personal, historical and national memories."
"Beautifully detailed and captivating."
"A beautiful lyrical evocation of Mexican history during the times of the revolution, as juxtaposed with events of more recent years."
SCREENING HIGHLIGHTS AND AWARDS
Sundance Film Festival, Directing Award: US Documentary
Cine Las Americas, Audience Award: Best Documentary Feature
Montreal World Film Festival
San Diego Latino Film Festival
Seattle International Film Festival
Los Angeles International Film Festival
Guadalajara Film Festival
Morelia International Film Festival
Ambulante Film Festival
Santiago Festival International de Cine (SANFIC)
Festival International de Cine de Gijón
Films from the South Film Festival
Documenta Und Museum
Wexner Center for the Arts
Walker Art Center
Fundacion de Cine Huesca
Femcine Film Festival
DOK Leipzig
Chicago Filmmakers
Encuentros del Otro Cine, Ecuador
ABOUT FILMMAKER(S)
Natalia Almada
Recipient of the 2012 MacArthur "Genius" Grant, Natalia Almada combines artistic expression with social inquiry to make films that are both personal reflections and critical social commentaries. Her work straddles the boundaries of documentary, fiction, and experimental film. Her most recent film TODO LO DEMÁS (Everything Else) is a narrative feature starring Academy Award®-nominated Adriana Barraza; it premiered at the New York Film Festival and was nominated for an Ariel Award. EL VELADOR (The Night Watchman) premiered at the 2011 Cannes Directors' Fortnight and broadcast on the award-winning PBS program POV, along with her other two feature documentaries AL OTRO LADO (To The Other Side) and EL GENERAL (The General). Almada's short film ALL WATER HAS A PERFECT MEMORY premiered at the 2002 Sundance Film Festival and received the Best Short Documentary award at the Tribeca Film Festival. Almada was the recipient of the 2009 Documentary Directing Award at the Sundance Film Festival and has received fellowships from the Guggenheim Foundation, United States Artists, the Herb Alpert Foundation, and The MacDowell Colony. Almada graduated with a Masters of Fine Arts in photography from the Rhode Island School of Design and currently lives between Mexico City and San Francisco. (03/19)
Subject Areas
RELATED LINKS
YOU MIGHT ALSO BE INTERESTED IN
All Water Has a Perfect Memory
ALL WATER HAS A PERFECT MEMORY is a poignant experimental documentary that explores the effects of tragedy and remembrance on a bi-cultural family. At seven months old, filmmaker Natalia Almada lost her two-year-old sister, Ana Lynn, in a drowning accident at her childhood home in Mexico. Inspired by an essay written by Toni Morrison, in which she speaks of the Mississippi River's ability to conjure memories, this moving piece serves as a meditation on the cultural and gender differences between the filmmaker's North American mother and Mexican father in the face of their daughter's death. Through personal recollections narrated by each family member, including her brother, Almada incorporates Super-8 home movies, photographs and fabricated images to weave together a touching and moving visual memory of Ana Lynn.
Learn more
Shopping Cart