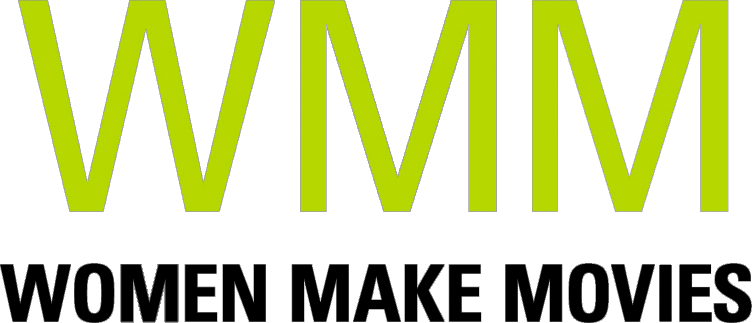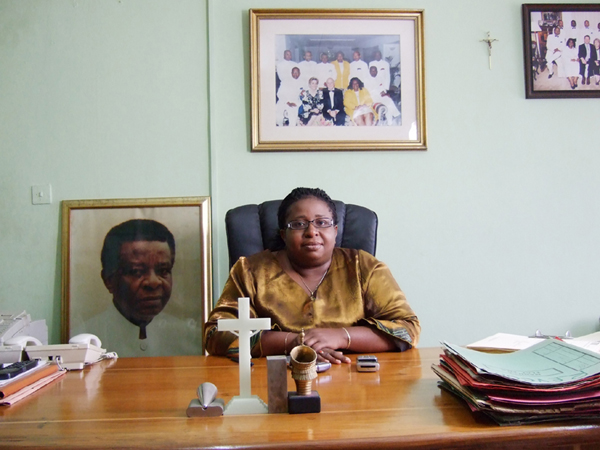 Germany/Nigeria | 2008 | 52 minutes | Color | DVD | Order No. 09962
SYNOPSIS
Peace Anyiam-Fibresima of Lagos, Nigeria is an impresario of showbiz and an impassioned spokeswoman for the thriving and innovative African film industry. She is "Nollywood Lady," an ex-lawyer, producer, filmmaker, and the founder and CEO of the influential African Academy of Motion Pictures. And she is reshaping the way Africans see themselves—and how the world sees Africans.

Sharing her vision for transforming preconceptions about Africa and African images with filmmaker Dorothee Wenner, Anyiam-Fibresima takes viewers on an all-access tour to film locations, markets, and sit-downs with Nollywood professionals in the vibrant production hub of Lagos. Rounding out this insider's primer to a dynamic $250 million industry, are several clips from the more than 1,500 direct-to-video, mostly low budget, culturally distinct, and immensely popular films Nollywood produces each year.

Though some have yet to realize it, Africa's film industry is the third largest film business on the globe (after Hollywood and Bollywood), the second largest employer in Nigeria (after oil), and a mighty enterprise uniquely captured in Nollywood Lady with humor, intelligence, and verve.
PRESS
"An invaluable contribution to film and cultural studies, especially in all its incisiveness, it offers scintillating angles on the interplay of commerce and creativity which drive this inimitable phenomenon."
"Fascinating… Of keen interest to feminists… [and] of central importance to anyone interested in questions of the local and global in media studies today."
"Treats [Nigerian films] not as some strange side phenomenon, but as part of a genuine cinematic culture that plays by its own rules."
"Inspiring, lively and exceedingly intense…. Depicts a view of Nollywood from the inside, turning many Africa clichés upside down."
"[The characters'] energy, charm, and spirited conviction in their work powers this film with an irrepressible energy."
SCREENING HIGHLIGHTS AND AWARDS
Berlin Int'l Film Festival
Dubai Int'l Film Festival
London African Film Festival
Pusan Int'l Film Festival, South Korea
Sao Paulo International Film Festival
Stockholm Int'l Film Festival
Toronto Int'l Film Festival
Zimbabwe Int'l Film Festival
ABOUT FILMMAKER(S)
Dorothee Wenner
Dorothee Wenner is based in Berlin, where she works as a freelance filmmaker and writer/curator.

Her documentaries often transgress borders of traditional genres, as she uses elements of feature filmmaking when working with protagonists. In 2008, her theatrically released documentary "Peace Mission", won critical acclaim as it gave international audiences an insider perspective into the world of home movie production in Nollywood. "Peace Mission" premiered at IFF Toronto and toured the international film festival circuit on all continents. The film is distributed and marketed by Women Make Movies and First Hand Films.

Since 1990 Wenner has been a member of the selection committee of the "International Forum" and also serves as the delegate for India and Subsahara-Africa for the Berlin International Filmfestival and the Dubai International Filmfestival. In Lagos, she has been jury member of the African Film Academy since its inception in 2004, and chaired as its president in 2010. (8/14)
YOU MIGHT ALSO BE INTERESTED IN
Girl From God's Country: The History of Women in Film and Other War Stories
GIRL FROM GOD'S COUNTRY is the untold story of the first female independent filmmaker and action-adventure heroine, Nell Shipman (1892-1970), who left Hollywood to make her films in Idaho. An unadulterated, undiscovered adventure tale of a pioneering woman who rewrote the rules of filmmaking, and, in so doing, paved the way for independent voices–especially prominent female voices in today's film industry. Her storylines of self-reliant women overcoming physical challenges in the wilderness and often, rescuing the male lead, shattered the predictable cinematic formulas of large studio productions. Featuring rare archival footage by early pioneers, including minority filmmakers, Zora Neale Hurston and Miriam Wong, the first Chinese-American filmmaker in 1914 and present day interviews with Geena Davis and the Director of Women in Film, GIRL FROM GOD'S COUNTRY discuss how gender-inequities that Shipman and her counterparts faced perpetuate in today's film industry. Emblematic of an entire lost generation of female producers and directors in silent film, Nell Shipman's legacy has remained a buried treasure in film history for nearly 100 years. Required viewing for Women's and Cinema Studies.
Learn more
Shopping Cart