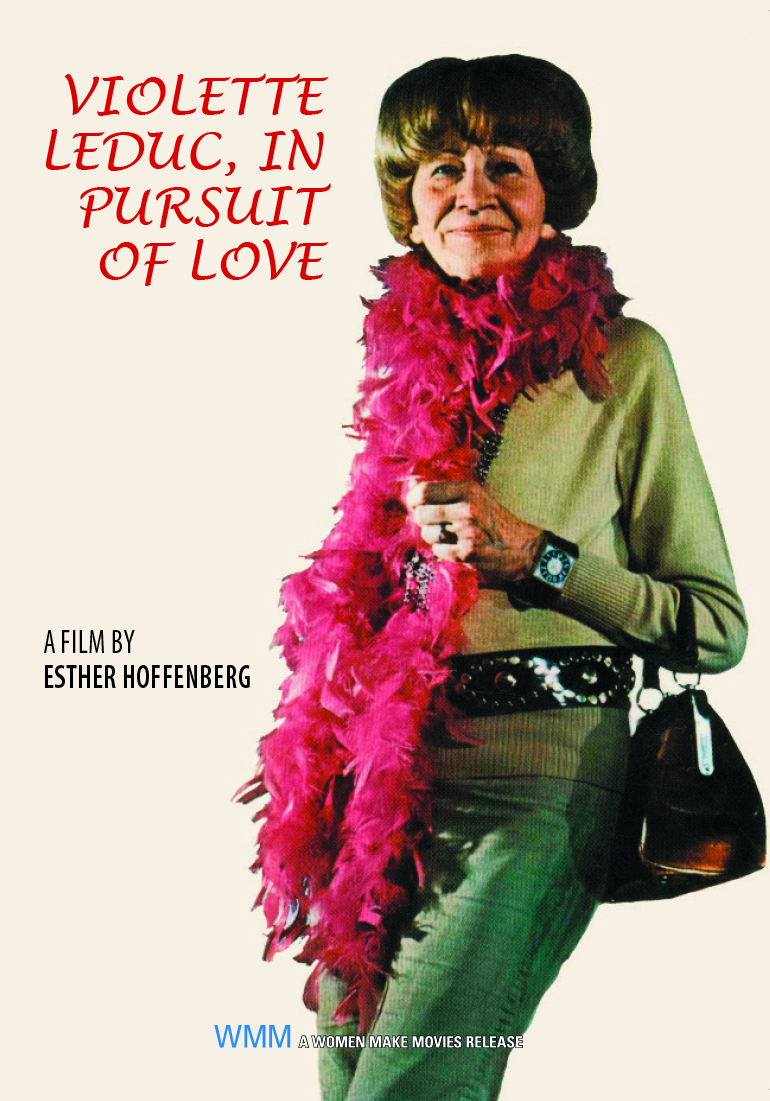 Violette Leduc: In Pursuit of Love
France | 2013 | 56 minutes | Color | DVD | French | Subtitled | Order No. W151157
SYNOPSIS
The French author and memoirist Violette Leduc was a controversial pioneer. Her taboo-breaking memoir, La Bâtard, (The Bastard), became an enormous literary success. Through her work, she confronted the experience of being an illegitimate child, homosexuality, abortion, and explored with intensity and total candor the reaches of female desire – all scandalous, indecent subjects for macho 1950s France. A contemporary of Sartre, Cocteau and Genet and published by Albert Camus, she was encouraged to write by Simone de Beauvoir, whom Leduc was in love with. De Beauvoir secretly awarded her a pension for 15 years until Leduc had her own successful following. After decades of toiling in obscurity, Leduc would go on to publish the lesbian classic Thérèse and Isabelle. Director Esther Hoffenberg uses rare archival footage of Leduc, interviews with friends and scholars, and the author's own words to rediscover the impact of Leduc's work and sketch the controversial woman behind them and one of lesbian literature's giants.
PRESS
"Lyrically combining archival interviews and the author's own words, this absorbing documentary offers a rare opportunity to rediscover the taboo-breaking works and life of French writer Violette Leduc."
"An enlightening documentary about the French author, her unrequited love for Simone de Beauvoir and her queer literary legacy."
"...creates a poetic portrait where the facts intertwine with the sensitive reading of her powerful and mostly autobiographical work."
"intellectual and cultural..."
SCREENING HIGHLIGHTS AND AWARDS
Torino LGBT Film Festival – Best Documentary
Milano Mix Festival – Special Mention
Françoise Giroud Best TV Portrait 2016
Haifa International Film Festival
Frameline LGBT Film Festival
New Zealand International Film Festival
BFI Gay and Lesbian Film Festival
Festival des Films de Femmes Creteil
Women Make Waves Taiwan
Florence Queer Film Festival
MIX Copenhagen
ABOUT FILMMAKER(S)
Esther Hoffenberg
Esther Hoffenberg is a French director and producer of documentaries since 1980. She created LAPSUS in 1989, a company that produced over sixty films on social, political and historic issues by talented filmmakers including Vitali Kanevski, Benoît Dervaux, Mathilde Mignon, Hugues Le Paige, Patric Jean, Richard Dindo, Michaël Gaumnitz. Lapsus also produced 2 collections of films on Art: DESIGN and ARTISTS.

Esther returned to filmmaking in 2005, with THE TWO LIVES OF EVA, and all her films had international careers. (7/15)
Subject Areas
RELATED LINKS
YOU MIGHT ALSO BE INTERESTED IN
Shopping Cart