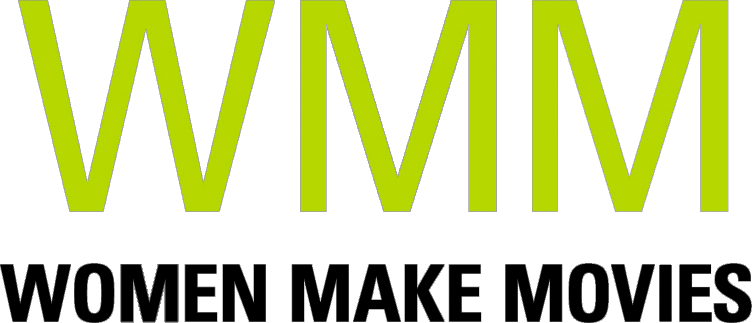 ALL WE'VE GOT is a personal exploration of LGBTQI women's communities, cultures, and social justice work through the lens of the physical spaces they create, from bars to bookstores to arts and political hubs.
US | 2019 | 67 minutes | Color | DVD | English | Order No. 191240 |
SYNOPSIS
ALL WE'VE GOT is an insightful personal exploration of LGBTQI women's communities, cultures, and social justice work through the lens of the spaces they create, from bars to bookstores to arts and political hubs.

Social groups rely on physical spaces to meet and build connections, step outside oppressive social structures, avoid policing and violence, share information, provide support, and organize politically. Yet, in the past decade, more than 100 bars, bookstores, art and community spaces where LGBTQI women gather have closed. In ALL WE'VE GOT, filmmaker Alexis Clements travels the country to explore the factors driving the loss of these spaces, understand why some are able to endure, and to search for community among the ones that remain. From a lesbian bar in Oklahoma; to the Esperanza Peace & Justice Center in San Antonio run by queer Latinas; to the WOW Café Theatre in New York; to the public gatherings organized by the Trans Ladies Picnics around the US and beyond; to the Lesbian Herstory Archives in Brooklyn, the film takes us into diverse LGBTQI spaces and shines a light on why having a place to gather matters. Ultimately, ALL WE'VE GOT is a celebration of the history and resilience of the LGBTQI community and the inclusive spaces they make, as well as a call to action to continue building stronger futures for all communities.
PRESS
"An up-close look at the modern challenges facing queer women's establishments across the U.S. - at a time when those spaces may be more necessary than ever."
"This selection of organizations and spaces speaks to how social, erotic, and political life is entangled for queer and trans women, and together they offer a powerful critique of how public and private binaries limit the ways space is imagined. Clements is an adept interviewer, and the people she speaks with are gifted at explaining complex problems facing feminists—white supremacy in organizational culture, transfeminism, historical erasure, working across racial difference, alternative economic models—in terms that undergraduate students will find accessible. The film is also an important counter to perceptions that young queers prefer digital connections to shared physical spaces, which students may find resonant in a post-COVID-19, hyper-online moment."
"In a time of cultural anxiety about the erasure of our Lesbian, feminist, and queer histories, Clements brings alive five sites where progressive collectives subvert brutal capitalism and racist exclusions with joy, shared struggle, respected desire, and gender complexities. For historians, community activists, poets, philosophers of change, for the young and for the old, All We've Got is a text, a vision, a challenge, and a pleasure."
"All We've Got is a beautiful rumination on community, resilience, and resistance. Unlike so many laments about the disappearance of LGBTQ spaces for women, the film shows us a diverse range of ongoing spaces for queer women. In the end, it is a DIY call to action and a celebration of the creativity, moxie, and determination of LGBTQ women and the inclusive communities they insist upon creating and sharing."
"Using impressive archival footage and intergenerational collaboration, Clements weaves together a story of identity, intersectionality, history, community, and family. Her incisive critique of gentrification examines interlocking systems of power under capitalism that create barriers for these communities, yet her repositioning of these voices and stories offers much corrective hope for a better world in which lesbian, dyke, queer, and trans folks survive and thrive across race, place, and space."
"Beyond stories of lesbian bar closures, lesbians, dykes, queers, and trans and gender non-conforming people need a movie to make sense of their spaces and histories. All We've Got is that film."
ABOUT FILMMAKER(S)
Alexis Clements
Alexis Clements is an award-winning writer and filmmaker based in Brooklyn, NY. Her creative work has been published, produced, and screened in venues across the US, as well as in Europe, South America, and Asia. Her feature-length documentary film, All We've Got, which focuses on LGBTQ women's spaces at a time when many are closing, premiered in October 2019 at NewFest in New York City and has since screened around the globe. In 2021, she launched a podcast, The Answer is No, focused on artists sharing stories about challenging the conditions under which they are asked to work. And in 2019, her play, Unknown, also premiered in October 2019 in Minneapolis, Minnesota. In addition, her writing has appeared in The Los Angeles Review of Books, The Guardian, Bitch Magazine, American Theatre, The Brooklyn Rail, and Nature, among others. She is also a regular contributor to Hyperallergic. She has received grants from the New York City Artist Corps, the Arch and Bruce Brown Foundation, the Puffin Foundation, and the Ludwig Vogelstein Foundation, as well as being awarded a Dramatists Guild of America Fellowship and the Source Theatre's Washington Theatre Festival Literary Prize. She has a M.Sc. in Philosophy & History of Science from the London School of Economics and Political Science and a B.A. in Theater Studies from Emerson College. She is currently serving as a volunteer Coordinator at the Lesbian Herstory Archives where she co-founded Little Rainbows, a story time for queer youth and their caretakers and parents. She has also served on the Executive Board of CLAGS, the Center for LGBTQ Studies at the City University of New York (CUNY).

Alexis has been invited to speak, moderate panels, and teach workshops on topics ranging from the arts economy to LGBTQ women's communities, at venues such as Harvard University, the Brooklyn Museum, and TEDx Chelsea. Her media appearances include NPR's Marketplace, NY1, Gay USA, Oregon Public Broadcasting's radio program Think Out Loud, and she has been quoted in outlets such as Forbes, HuffPost, and Slate, among others. (5/22)
---