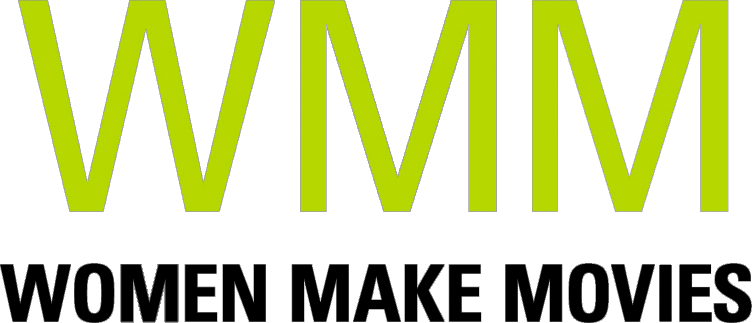 Germany | 1989 | 165 minutes | Color | 35mm/DVD | Subtitled | Order No. 99068
SYNOPSIS
Ulrike Ottinger's epic adventure traces a fantastic encounter between two different worlds. Seven western women travelers meet aboard the sumptuous, meticulously reconstructed Trans-Siberian Express, a rolling museum of European culture. Lady Windemere, an elegant ethnographer played by the incomparable Delphine Seyrig in her last screen role, regales a young companion with Mongol myths and lore while other passengers-a prim tourist (Irm Hermann), a brash Broadway chanteuse and an all-girl klezmer trio-revel in campy dining car cabaret. Suddenly ambushed by a band of Mongol horsewomen, the company is abducted to the plains of Inner Mongolia and embark on a fantastic camel ride across the magnificent countryside. Breathtaking vistas, the lavish costumes of Princess Ulun Iga and her retinue, and the rituals of Mongol life are stunningly rendered by Ottinger's cinematography. Dubbed a female Lawrence of Arabia and just as sweepingly romantic, JOHANNA D'ARC OF MONGOLIA is a grandly entertaining, unforgettable journey.
PRESS
"Wickedly delightful. Who would have believed that life in a yurt could hold this many temptations? Sophisticated, mysterious and deliriously beautiful."
"Visually spectacular and immensely charming."
"Ulrike Ottinger's best film to date."
"A fabulous three-course blend of myth, spectacular visions of an ancient land and frisky song-and-dance. A quixotic and ebullient leap of the imagination. Breathtaking."
"A rare and remarkable film…. sumptuously stylized yet ardently observational… Ottinger has an unrestrainedly lyrical sense of composition..."
SCREENING HIGHLIGHTS AND AWARDS
Berlin Film Festival
Films de Femmes, Creteil, France
Jerusalem Film Festival
Toronto Film Festival of Festivals
Montreal Women's Film Festival, Audience Prize
NY, SF and LA Lesbian and Gay Film Festivals
ABOUT FILMMAKER(S)
Ulrike Ottinger
Ulrike Ottinger grew up in Konstanz, where she opened her own studio at an early age. From 1962 until 1968, she lived and worked as an artist in Paris, where she exhibited at the Salon de la Jeune Peinture and elsewhere. She studied etching techniques at the studio of Johnny Friedlaender and attended lectures at the Sorbonne on art history, religious studies, and ethnology with Claude Lévi-Strauss, Louis Althusser and Pierre Bourdieu. In 1966, she wrote her first screenplay, entitled "The Mongolian Double Drawer."

After returning to West Germany, she founded the "filmclub visuell" in Konstanz in 1969, as well as the "galeriepress" gallery and press, presenting Wolf Vostell and David Hockney, among others. With Tabea Blumenschein, she realized her first film in 1972-1973, LAOCOON & SONS, which had its premiere at Arsenal Berlin. She moved to Berlin in 1973, where she filmed the happening documentation BERLINFEVER – WOLF VOSTELL. After THE ENCHANTMENT OF THE BLUE SAILORS (1975), with Valeska Gert, came the female pirate film MADAME X (1977), a coproduction with the ZDF television network. The film was a sensation, and prompted substantial controversy.

Her "Berlin trilogy" began with TICKET OF NO RETURN (1979), followed by FREAK ORLANDO (1981) and DORIAN GRAY IN THE MIRROR OF THE YELLOW PRESS (1984). Collaborating on the films were Delphine Seyrig, Magdalena Montezuma, Veruschka von Lehndorff, Eddie Constantine, and Kurt Raab, as well as the composer Peer Raben. In the short film USINIMAGE (1987), she revisited imagery derived from industrial wastelands and alienated urban landscapes.

CHINA. THE ARTS - THE PEOPLE (1985) is the first in a series of long documentary films made in the course of Ulrike Ottinger's travels through Asia. She made the narrative film JOHANNA D'ARC OF MONGOLIA in Mongolia in 1989, followed three years later by the eight-hour documentary film TAIGA. Alongside her journeys to the Far East, she applied a virtually "ethnographic" attention to the changes taking place in her own city between the fall of the Berlin Wall and German reunification in the documentary film COUNTDOWN. After the documentary film EXILE SHANGHAI (1997), her travels took her to southeast Europe, where she once again created a documentary film and a narrative film: SOUTHEAST PASSAGE (2002) and TWELVE CHAIRS (2004).

After the documentary PRATER (2007) about the traditional Viennese amusement park, Ulrike Ottinger returned to Asia for her next two documentary films. THE KOREAN WEDDING CHEST (2008) shows the South Korean society balancing between tradition and modernity. UNDER SNOW (2011) uses the elements of kabuki, poetry and documentation in a magical way to describe life in Japanese snow land Echigo. For CHAMISSOS SHADOW (2016), Ulrike Ottinger traveled for months on the trail of Adelbert von Chamisso through the far-flung regions of the Bering Sea. Her longest documentary (12 h) so far, interweaves beautiful landscapes with ethnological insights and personal experiences. Like many of her previous films, CHAMISSO'S SHADOW had it's premiere at the Berlinale.

Ulrike Ottinger's films have been shown at the world's most important film festivals, among others in Toronto, Amsterdam, Moskau, London, Montréal, Jerusalem and Rio de Janeiro. They were appreciated in retrospectives around the world, including the Cinémathèque Française and Centre Pompidou in Paris, the Museo Reina Sofia in Madrid, the Museum of Modern Art in New York and the Center for Contemporary Art in Tel Aviv. They received numerous awards, including the Audience Jury Prize in Montréal and the German Bundesfilmpreis (Visual Design) for JOHANNA D'ARC OF MONGOLIA (1989), and the German Film Critics Award for the documentary films CHINA. THE ARTS - THE PEOPLE (1986), PRATER (2008) and CHAMISSOS SHADOW (2016).

Ulrike Ottinger has worked in photography throughout her career as an artist. With her photographs, created largely in parallel with the film works, she has identified her own visual points of emphasis. She has taken part in major art exhibitions, presenting works at the Biennale di Venezia, the Documenta, and the Berlin Biennale, among others.

Solo exhibitions of her photographic and cinematic works have been shown at the Witte de With Center for Contemporary Art Rotterdam, the Museo Nacional Reina Sofia in Madrid, the Kunstwerke Berlin, the Gallery David Zwirner in New York, the Haus der Kulturen der Welt Berlin and the collection Goetz in Munich. Ulrike Ottinger participated in the legendary documenta 10 in 1997 within the series "100 Days - 100 Guests". Furthermore, she was invited to documenta 11 (2002) in Kassel and to documenta 14 (2017) in Athens. In 2017, the artist's NTU Center for Contemporary Art Singapore dedicated a comprehensive solo exhibition of her photographs and films made in Asia with accompanying artist talks, workshops, lectures, and performances. In 2018 a big solo exhibition of Ulrike Ottinger's films and photographs took place at the Hunterian Art Gallery in Glasgow.

In addition, Ulrike Ottinger also worked as a director for theater and opera and staged, among others, in 2000 at the Berliner Ensemble the world premiere of "Das Lebewohl" by Elfriede Jelinek.

Her artist's book "Bildarchive" collecting a selection of photographs from 1975 through 2005, was published in 2005. In her artist's book FLOATING FOOD, published in 2011, Ulrike Ottinger created a comprehensive collage from four decades of her artistic production. The same year, the n.b.k. honored the early artistic work with the exhibition "Ulrike Ottinger. Paris Pop," and a detailed catalog. The catalog Weltbilderr of the Kestnergesellschaft Hannover comprehensively documents the artist's exhibitions from the 1960s to 2013. In the context of CHAMISSOS SHADOW, the elaborately designed publications "Weltreise", which was accompanied by an exhibition in the Staatsbiblithek Berlin, and the artist's book "Chamissos Shadow" were produced.

In 2011, Ulrike Ottinger received the Hannah Höch Prize from the city of Berlin for an outstanding artistic life's work. The Concordia University of Montreal awarded her an honorary doctor of fine arts in 2018. (3/19)
---
Shopping Cart