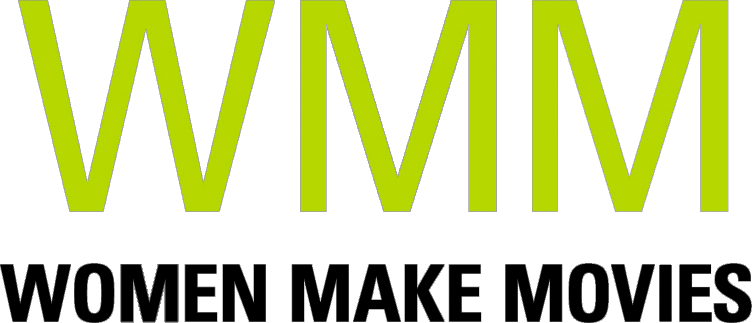 A fascinating portrait of the persevering French filmmaker, writer, and Holocaust survivor Marceline Loridan-Ivens.
France/The Netherlands | 2019 | 76 minutes | Color | DVD | French | Subtitled | Order No. 191231 |
SYNOPSIS
MARCELINE. A WOMAN. A CENTURY is a fascinating portrait of the persevering French filmmaker, writer, and Holocaust survivor Marceline Loridan-Ivens (1928-2018).

Marceline was only 15 when both she and her father, a Polish Jew from Lódź, were deported to Auschwitz-Birkenau. She survived but her father didn't, and Marceline had to find radical and unconventional ways to heal after the tragedies of the war. In 1961, she appeared in Jean Rouch and Edgar Morin's landmark film Chronicle of a Summer, which gave birth to the term cinema verité. Later she married the legendary Dutch documentary director Joris Ivens, traveled with him to Vietnam, and co-directed films such as 17th Parallel: Vietnam in War (1968) and How Yukong Moved the Mountains (1976).

Filmed as she was nearing 90 years old and living in Paris, MARCELINE. A WOMAN. A CENTURY spans the broad arc of her life from Holocaust survivor to political activist to combatively critical filmmaker. Looking back on the momentous events she experienced and filmed such as the Algerian and Vietnam Wars and the Chinese Cultural Revolution, MARCELINE is a thought-provoking chronicle of a remarkable witness of the 20th century.
PRESS
"A sensitive and poignant film that offers some life lessons."
"A wonderful portrait of a filmmaker."
"This much-deserved tribute retraces how a free woman really "moved the mountains."
"Resonates deeply among homages to our disappearing survivors."
"The effervescent and brilliant French director, author, producer, and actress Marceline Loridan-Ivens dazzles in this vibrant documentary tribute to a radical chronicler, Holocaust survivor, and loving partner."
"A splendid documentary. Loridan-Ivens is a sprightly, energetic, iconoclastic bundle of energy. It is impossible to come away from "Marceline" with anything less than total admiration bordering on love for her."
"Must-see. Cordelia Dvorák retraces the incredible life of the late Marceline Loridan-Ivens, a Holocaust survivor who later became a writer and filmmaker dedicated to social justice issues."
"Cordelia Dvorak's film allows space for Marceline's memories and stories but intercuts them with images from films she acted in or worked on so the overall effect is of a multi-layered tapestry of narratives and images from multiple chronological points. ... Marceline. A Woman. A Century. tells the story of surviving the worst and embracing all that comes after, learning to both live with the indelible past and to forge new lives, new loves."
SCREENING HIGHLIGHTS AND AWARDS
New York Jewish Film Festival
International Documentary Film Festival Amsterdam (IDFA)
Hot Docs Canadian International Film Festival
Thessaloniki Documentary Film Festival
Sarasota Film Festival
Montreal International Documentary Festival (RIDM)
Through Women's Eyes Film Festival
Guadalajara International Film Festival
Big Sky Documentary Film Festival
It's All True International Documentary Film Festival
Human Rights Film Festival Albania
DOK.fest
Ethnocineca International Documentary Film Festival
Nepal Human Rights International Film Festival
ABOUT FILMMAKER(S)
Cordelia Dvorák
Cordelia Dvorák is a writer, dramaturge, theater director and filmmaker. Since 1996 she has worked on more than 80 international opera, theater and dance productions, including with the Kammerspiele Munich, the Staatstheater Stuttgart, the Grand Théâtre of Bordeaux, the Teatro Sāo Carlos Lisbon, the Piccolo Teatro in Milan and The Nationale Reisopera in the Netherlands. Since 1998 she has written and directed international documentary film productions and video-installations, in cooperation with BBC, Arte, NDR, ZDF, SWR, SVT, SFR, Canal 22, the Bundeszentrale für politische Bildung, the Goethe Institute and more. She received grants and scholarships from the Goethe Institute, the Berliner Senat, Vassar College, The Larks Playwright Centre New York, the Fondo Nacional para la Cultura y las Artes FONCA, Mexiko and the Fundación Bancomer, México City as well as the Exzellenz-Mentoringprogramm Kunsthochschulprofessur / UDK University of Fine Arts, Berlin.

She was invited for International guest professorships and lectures at Montclair State University, the University of Fine Art's Berlin, the Academy of Performing Arts Hong Kong, the Centro Andaluz de Teatro in Seville, the Instituto Nacional de Bellas Artes and the Universidád del Claustro de Sor Juana, both in Mexico City. She is jury member of the Festival Internacional de Cine, Guadalajára, Mexico and the PAF Festival of Film Animation and Contemporary Art, Olomouz /CS. She regularly writes for the FAZ (Ich.Heute.10vor8), The ZEIT (Frauen schreiben: politisch.poetisch.polemisch) and the Amnesty International Journal. (3/19)
---