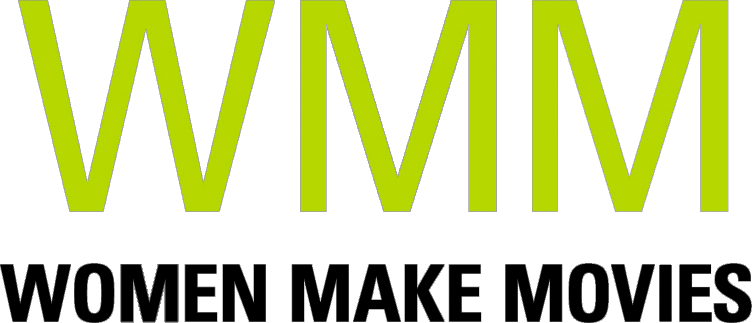 In 1962, newly-engaged Arthur lives with her Marilyn Monroe obsessed aunt and grandmother who refuse to let go of 1950's ideals. Working at their dress shop, Arthur falls for the rebellious Liza-Jane who introduces her to a world bursting with colors and fluidity where she finally finds her own voice.

SYNOPSIS
It's 1962, Arthur is a picture-perfect housewife-to-be living with her conservative aunt and grandmother. Despite her being engaged, something is off. At the family dress shop where she works, the beautiful Liza-Jane walks in, Arthur is immediately smitten and inspired. The next morning, Arthur visits the new men's suit shop and basks in the beauty of the suits where she meets the colorfully confident Tab then tries on one of the suits. Based on her excitement over wearing men's clothing, Tab takes Arthur to The Blue Flamingo, an underground party with the most eccentric beings, where she runs into LJ and takes her back to the dress shop to show her the secret women's suits she's been designing. LJ tries on one of the suits then kisses Arthur who is about to freak out when her aunt screams about a fire breaking out. LJ leaves and Arthur rushes to her aunt, revealing herself wearing a man's suit; her aunt is shocked. Following these events, Arthur feels lost and ashamed so she cuts ties with everyone to revert back to her Stepford ways, becoming uninspired and a shell of herself. It's Marley, the soda fountain owner, who convinces her to stay true to her new identity prompting her to go back to the drawing board, call off her engagement, and completing her designs only to reveal them to the entire town at The Blue Flamingo after reconciling with LJ; ushering in a gender-defying decade and securing her own path.
Director Statement
I grew up in a home where I was forced to adhere to the notion that women must be feminine, beautiful, and married; for a bisexual girl like myself, it wasn't easy. I must tell this story because it's my own, and speaks to a maddening need in our culture for acceptance and escapism.

As a kid, I always sought refuge in the glory of the MGM musicals; this is where our story begins. Our film takes the magic and nostalgia from those 1950's productions and turns them upside down. Imagine a 1955 musical where the female protagonist falls in love with another girl while figuring out a path that doesn't include being a Stepford housewife. In this movie, Arthur is our Gene Kelly with a twist; she's attracted to girls and likes to color outside the gender binary lines.

We can only imagine what the 50s would have looked like if queer stories were part of the equation. Even today, it's hard to find substantial stories about same-sex couples, let alone a romance with choreography and addicting music.

In the current climate, we are desperate for joy. This story comes in the midst of a battle cry for universal love with the world craving more unique stories.

This story goes beyond the LGBTQ+ community and reaches fans of movies like Moulin Rouge and Hairspray. It's finally time to tell queer stories, but more importantly, we've earned the right to see a feel-good, infectiously happy, lesbian love shine on screen.
ABOUT FILMMAKER(S)

Audrey Rumbsy
Audrey Rumsby is an Arts Commissioner for the City of San Jose, and an award winning director and actor for stage and screen, having performed and/or directed more than 70 full-length stage productions in London, New York, Los Angeles, and San Francisco. At 19 she received her Post Graduate Diploma from the London Academy of Music and Dramatic Art, and is now a mentor for LAMDA'S Genesis Program, helping to guide graduates on their journey from the Conservatory into the profession. Miss Rumsby's performance speciality is in physical theatre and dance, notably appearing as lead musician and dancer for the London 2012 Olympics Team Welcoming Ceremonies. Her fantastical 2018 production of Shakespeare's Twelfth Night (which she directed, designed and choreographed) garnered 9 Theatre Bay Area nominations and 4 wins, including "Best Production of a Play". She is the Creative Consultant for American Youth Shakespeare, a San Jose based theatre company founded by her family over 15 years ago. Miss Rumsby recently made the transition from stage to screen, having recently written and directed her first feature film: Barry & Joan, which made its debut at the Cannes Marche du Film 2020.
ABOUT YOUR DONATION
Women Make Movies (WMM), Inc. is a 501(c)(3) non-profit media arts organization registered with the New York Charities Bureau of New York State and accepts charitable donations on behalf of this project. Your donation will be spent by the filmmaker(s) toward the production and completion of this media project. No services or goods are provided by Women Make Movies, the filmmaker(s) or anyone else associated with this project in exchange for your charitable donation.
Your contributions are tax deductible to the fullest extent of the law, and a confirmation of your donation will be sent via email. WMM will send you an acknowledgement letter in the mail to the address listed for tax purposes.