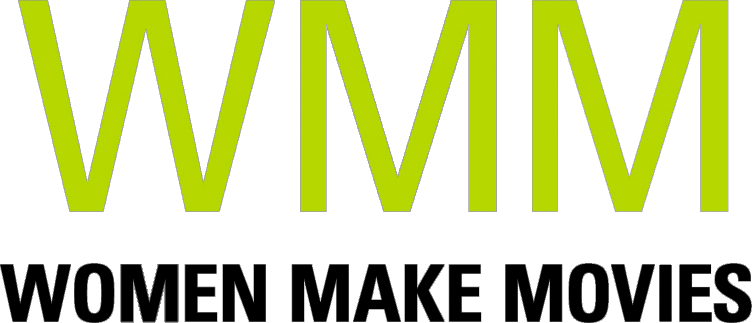 At the Philadelphia abortion helpline, counselors arrive each morning to the nonstop ring of calls from women and teens who are seeking to end a pregnancy but can't afford to. In this short documentary we learn how economic stigma and cruel legislation determines who in America has access to abortion.
SYNOPSIS
At the abortion helpline in Philadelphia, counselors arrive each morning to the nonstop ring of calls from women and teens who seek to end a pregnancy but can't afford to. This short documentary exposes a rigged system and the shocking history of federal policies designed to keep poor women from access to safe abortion. Two timelines draw the viewer into the perilous situation in which a woman can find herself. The clock ticks as the caller races to gather funds to pay even a discounted rate for an abortion before she is pushed into a later and more expensive procedure. At the same time, the counselors at the abortion fund—all called "Lisa"— struggle to stretch a budget to last the week so Friday's "Lisa" won't be empty-handed when the phone rings.

In 1977, three years after Roe v. Wade became the law of the land, the Hyde Amendment was enacted with the explicit intention of denying poor individuals—those receiving Medicaid—access to abortion. The film gives voice to those often overlooked in the contentious debate about reproductive justice: the women themselves. The callers, seeking to control their fertility and family size, and the counselors—college students grappling with their capacity to help women in need— flesh out the lived reality of those affected by the Hyde Amendment. Our film is set in Philadelphia, but similar scenes play out across the country where abortion is out of reach for many.
Director Statement
It is important to share the work of the abortion helpline both because it is successful and because—in today's political climate—it can never be successful. Some callers, when told the cost of an abortion, give up. Some take too long gathering funds, resulting in costs that rise prohibitively or a pregnancy too late to terminate. Some call when the helpline is running out of cash and not enough help is available. All too often there is just one too many barrier to getting an abortion. The filmmakers aspire to close the opportunity gap for women and girls in our society. ABORTION HELPLINE: THIS IS LISA will serve as a harsh reminder that we need to increase our support to those who are being left behind by unjust policies.
Supporter Statement
"Our ability to make real decisions about pregnancy and parenting can't be separated from the economic realities of our lives. Each of us, no matter our gender, race, or occupation, should be able to live, work, and make decisions about the future with dignity and with the resources we need to thrive." —allaboveall.org
ABOUT FILMMAKER(S)

Barbara Attie and Janet Goldwater
Barbara Attie and Janet Goldwater, whose work has been recognized with a prestigious Pew Fellowship in the Arts, have collaborated on award-winning documentaries for national and international broadcast and wide-spread educational and advocacy use since 1990. Their nationally broadcast documentaries include BaddDDD SONIA SANCHEZ (2015) a biography of the renowned African American poet and activist. BaddDDD SONIA SANCHEZ was nominated for a national EMMY® AWARD for Outstanding Arts and Culture Documentary, was supported by the NEA and Sundance Documentary Fund, and was broadcast on America ReFramed. MRS. GOUNDO'S DAUGHTER (2009), an ITVS co-production also supported by Sundance, is about a Malian woman seeking asylum in the US to protect her daughter from female genital cutting. MAGGIE GROWLS (ITVS co-production with support from the NEH, 2002) a whimsical biography of Gray Panther founder Maggie Kuhn, was the premiere program on PBS' Independent Lens series in 2003. LANDOWSKA: UNCOMMON VISIONARY (1997), a biography of the celebrated harpsichordist Wanda Landowska, was broadcast nationally on PBS.

Their documentaries on reproductive justice include ROSITA (HBO Latin America, 2005), the story of a 9-year-old Nicaraguan girl whose rape and pregnancy resulted in a political and religious uproar that resonated across Latin America; I WITNESS: SHOT DOWN IN PENSACOLA (1998), about terrorism waged at Pensacola's abortion clinics by religious zealots; and MOTHERLESS: A LEGACY OF LOSS FROM ILLEGAL ABORTION (1992) about children orphaned when their mothers died after back-alley abortions before Roe V. Wade. The ACLU created a website to stream MOTHERLESS to a wide audience.
ABOUT YOUR DONATION
Women Make Movies (WMM), Inc. is a 501(c)(3) non-profit media arts organization registered with the New York Charities Bureau of New York State and accepts charitable donations on behalf of this project. Your donation will be spent by the filmmaker(s) toward the production and completion of this media project. No services or goods are provided by Women Make Movies, the filmmaker(s) or anyone else associated with this project in exchange for your charitable donation.
Your contributions are tax deductible to the fullest extent of the law, and a confirmation of your donation will be sent via email. WMM will send you an acknowledgement letter in the mail to the address listed for tax purposes.
Shopping Cart