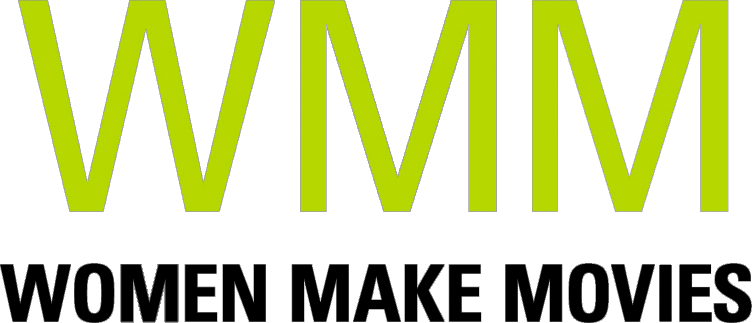 An auteur-driven, documentation-of-self, the film depicts an Arab woman's personal process of self-emancipation in a revolutionary struggle against the odds.

SYNOPSIS
The story begins in Cairo, January 25, 2013, the second anniversary of the Revolution, under then-president Mohamed Morsi. Egypt is in turmoil as protests sweep the country against Muslim-Brotherhood rule. An explosion of politically charged sexual assaults against women sweeps through Tahrir Square. After the public rape of her best friend and over 50 other women that night alone, the Director begins to use her camera as a protector and weapon against sexual terrorism as she documents the chaos around her. But she also turns the camera onto herself, to see herself and question what being a woman actually means. In reaction to the shocking events, Egyptian women begin to mobilize and express their rage. Through street marches and women's vigils, she discovers determined women fighting for dignity and their basic survival. As she becomes pregnant mid-way through filming, she re-examines the constructs of her own childhood in Palestine –how her fate was determined because she was born a girl. She initiates an inner-dialog with her deceased mother telling her all the things she was never able to say before. This initiates a visit back to her father's house in Ramallah, where a flood of memories emerges like a forgotten trauma. A series of haunting memory sequences link family archival video, recreations, and the present together. Returning to the evolving social drama playing out on the streets of Cairo, the audience better understands that in each individual woman exists a world of oppression and an eternal struggle for freedom.
Director Statement
Growing up as a woman in Palestine, I struggled severely to gain my independence over the expectations of my family. After I got my first period, I wasn't allowed to play outside with the neighborhood children anymore. I was forced to stay in the house to begin learning how to be a good wife -cooking, cleaning and housework. This film is an examination into the gender inequality Arab society suffers from. I set off to examine my roots and confront painful childhood memories in Palestine to discover what I managed to escape from.

By exploring my own up-bringing I realize how engrained the culture of controlling women is in Middle Eastern society. But it is an outdated social contract. Women are the mothers of this Earth and mothers of all children –as such we demand our respect.

I discovered that Egyptian women decided to raise their heads up and protect themselves by themselves on their own terms. This inspired me to also speak up and show the power of woman. Women did not have the courage before the Revolution to talk about their plight openly, but now it starts to change. Before, these were taboo subjects never discussed in society –a topic that is better left unspoken. It is my hope that by doing so through this documentary film, I will be able to break the silence and open a wider debate that can encourage women to show their power, demand their rights, and change their lives for the better.

Supporter Statement
Sørfond Jury Statement (2019): "As I Want" depicts the story of a brutal struggle, of its victims, its villains and its heroines. The script intertwines the dramatic events during the 2013 women´s revolt in Egypt and a personal tale of life as a woman in Palestine.

The jury found this project to be a solid portrayal of women's oppression in a hetero-patriarchal society. A highly relevant and important film for the ongoing struggle of gender equality.


ABOUT FILMMAKER(S)

Director Samaher Alqadi
Samaher Alqadi is an emerging voice in Arabic documentary filmmaking. Her films focus on the evolving status of women and dissident artists in the Middle East. Raised in Jalazon refugee camp in the occupied West Bank, Samaher studied cinema directing at the High Cinema Institute, Egypt. She Directed and Produced the documentary "Mohammed Bakri" in 2008 about the Palestinian actor and director of the same name who made the controversial film "Jenin Jenin". Samaher's film "Gamalaat" is a short documentary portrait of the legendary Shaabi singer and symbol of matriarchal Egypt Gamalaat Shiha. Her short doc, "Raja3'een" (2012) is a snap-shot of Syrian refugees in France who continue their political struggle in the streets and café's of Paris.
ABOUT YOUR DONATION
Women Make Movies (WMM), Inc. is a 501(c)(3) non-profit media arts organization registered with the New York Charities Bureau of New York State and accepts charitable donations on behalf of this project. Your donation will be spent by the filmmaker(s) toward the production and completion of this media project. No services or goods are provided by Women Make Movies, the filmmaker(s) or anyone else associated with this project in exchange for your charitable donation.
Your contributions are tax deductible to the fullest extent of the law, and a confirmation of your donation will be sent via email. WMM will send you an acknowledgement letter in the mail to the address listed for tax purposes.
Shopping Cart