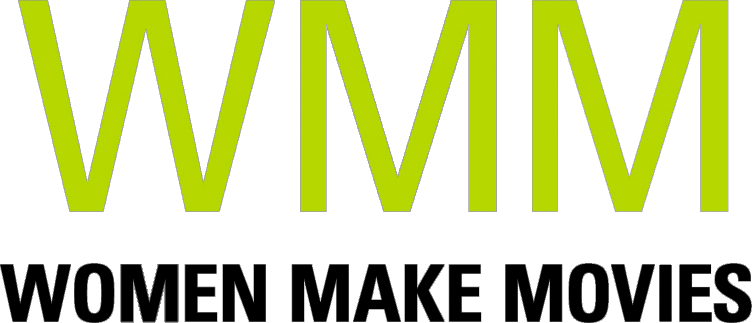 Larry, a hard-working Mexican immigrant completely covered by hair due to a rare condition, fights for a dignified life & to empower those who are different. He hopes to inspire others to overcome their crippling fear of otherness, but he´ll have to confront his own fears first.
SYNOPSIS
As human beings, we all face the same catch-22: Prompted by a natural defense mechanism, we're all afraid of those who are different, but ironically, we're also all scared of being rejected for being different. No one knows this better than Larry, a man who was born with hypertrichosis, an extremely rare condition that has him completely covered by thick hair. But even though the other members of his family with the condition taught him to hide behind masks, Larry chose from a very early age to celebrate being different and used his unique physicality to join the circus so he could help his impoverished family. His quest for a better life led him to build a business and a new family in the U.S., bringing new challenges that will blend into one another to bring this man who has always been passionate about empowering those who feel different to a personal crossroad: Pressured by his wife, he'll have to decide whether to risk having a child who could inherit his condition while he struggles with the country's growing fear of immigrants and a sudden risk of deportation that will bring up his anxiety about going back to a country that now feels foreign to him to confront his family's depression about their condition, which he thought he'd left behind. Through this personal journey, Larry, the epitome of being different, will discover whether it is truly possible for him and others to overcome our human fear of otherness.
Director Statement
Stories are what our entire society was built on since the beginning of time: Whether they're fantastical or real, they have a powerful ability to connect us with realities that are very different from our own so we can reflect upon our world and transform it. After growing up in several tense melting pots, I became a producer, wishing to use this great power of film and television to reveal the cultural richness of others. This is why we feel compelled to tell the story of Larry, who is an epitome of otherness, striving to empower those who feel different and to create empathy.
As a remarkably charismatic immigrant man with an extremely rare condition that has him covered by hair, Larry is a mirror that allows us to see our own souls reflected in him so we can realize that even though we may seem different from the outside because of our different physical or cultural attributes, we are all human beings living in the same world, sharing the same desire for progress and a life of fulfillment.
We wish to highlight Larry's values of family unity as well as his solidarity and sense of respect. He is always working hard to provide for his family and helping other immigrants and any other who is insecure about being different, because he knows what it feels like to be misjudged.

The film's attracting very unique character will attract audiences from all walks of life and inspire them to think critically about current events that showcase our shortcoming as human beings to embrace otherness so they can take concrete actions towards a more open and enriched society. As an immigrant filmmaker, I feel a deep responsibility to work hard to share stories like this, which foster cross-cultural understanding in order to help our society to evolve to its full potential.
ABOUT FILMMAKER(S)
Georgina Gonzalez
Georgina Gonzalez-Rodriguez is head of Development at Cinépolis Studios, a new production initiative by the second largest transnational theater chain in the world. She graduated from a filmmaking BA at CUEC-UNAM and USC´s Peter Stark MFA producing program, sponsored by Fulbright, HBO, & FONCA-CONACYT scholarships. She was previously a Creative Executive at Story House Entertainment producing TV series in co-production with Netflix such as El Chapo. She previously worked at Fox, Universal, MGM, Paramount, etc. Through her company, Off- Hollywood Films she produced the features "Kiliwas at Dusk" (IMCINE), Kings of Nowhere (SXSW, Zurich film fest winner), & Reports on Sarah and Saleem (winner of several awards at Rotterdam and Durban Film Fest 2018, and Hubert Bals and World Cinema fund recipient). She´s preproducing Finding the Werewolf (IFP Week, Ibermedia, IMCINE funds) & Martinez (Torino lab, Berlinale Talents script station, Tribeca Film Institute fund, Foprocine Mexican Film Institute production fund, development fund and screenwriting fund, as well as Hubert Bals fund finalist). Georgina is a PGA Diversity program and Film Independent producing lab fellow as well as an EAVE producing lab finalist.
A graduate of CUEC-UNAM. Rodrigo Iturralde´s short "The No- Man" won the Sterpaia prize and was nominated for an Ariel (Mexican Academy Award). He won "Historias en Corto" with his doc "Alex y el Cáncer"; was a finalist in Arte Shock with "Axolotl". He founded Monofilms, a full service production company in Mexico through which he's finishing his doc"Kiliwas at Dusk" (IMCINE, INAH & DocsMX) & developing Finding the Werewolf (IFP Week, LisbonDocs, NYTVF-Participant Media initiative, NALIP media market, Ibermedia and IMCINE funds). He also shot "Robertson Street" (IDFA fund) and co-produced  "Kings of Nowhere" (Screened at MoMA and Winner at the Cinema Tropical, SXSW, The Reports on Sarah and Saleem with Netherlands´ Key Film, Germany´s Manderley Films and Palestine´s PalCine, which won the Hubert Bals & World Cinema Fund and the Rotterdam Film Festival jury and audience prizes. He also coproduced Santuario, recipient of the Tribeca Latin America Fund, Eficine fund and selection at Ventana Sur work in progress, as well as Leona, which was an official selection at Morelia Film Fest and won the best actress award. He´s is in preproduction for Martinez, which won the Tribeca Film Institute development fund, is a finalist for the Hubert Bals fund and participated at Torino lab and Berlinale Talents script station, etc.
ABOUT YOUR DONATION
Women Make Movies (WMM), Inc. is a 501(c)(3) non-profit media arts organization registered with the New York Charities Bureau of New York State and accepts charitable donations on behalf of this project. Your donation will be spent by the filmmaker(s) toward the production and completion of this media project. No services or goods are provided by Women Make Movies, the filmmaker(s) or anyone else associated with this project in exchange for your charitable donation.
Your contributions are tax deductible to the fullest extent of the law, and a confirmation of your donation will be sent via email. WMM will send you an acknowledgement letter in the mail to the address listed for tax purposes.
Shopping Cart