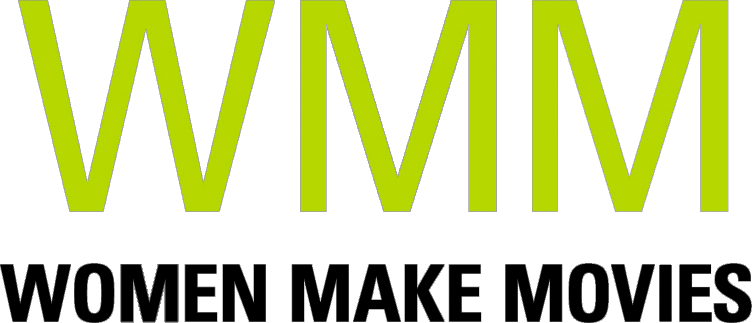 Greenwood Avenue: A Virtual Reality Experience brings us into the 1920's world of a 14-year-old Black girl experiencing first love & devastating loss in America's Black Wall Street.
SYNOPSIS
Greenwood Avenue is a virtual reality experience, created by Ayana Baraka, about a 14-year-old Black girl who lives in the Greenwood District, also known as Black Wall Street, during the 1920s. This scripted five-part series follows her coming of age story while revealing the history of Black Wall Street and the Tulsa Race Massacre of 1921.

Over the course of two days, three hundred African-Americans were killed and thousands of Black-owned homes and Black-owned businesses were burned to the ground in the spring of 1921 in Tulsa, Oklahoma. Conversations with the late Dr. Olivia J. Hooker, one of the last known survivors of the Tulsa Race Massacre, informed the script.

Greenwood Avenue is not your typical thrill-based virtual reality experience. It is a story that transports you. It takes you back in time to a place that no longer exists. It introduces you to a community and the great American entrepreneurs of our past that we relish today. History organically unfolds because love is at the heart of this story. Love is something everyone can latch onto.
Greenwood Avenue is grounded authentically in the Greenwood District. Filmed in Tulsa, Oklahoma-on the last remaining block of Black Wall Street—Greenwood Avenue. With support from the community and local organizations like the Greenwood Cultural Center, the 1921 Tulsa Race Massacre Centennial Commission, and the John Hope Center for Reconciliation. Greenwood Avenue hired a cast and crew of native Tulsans, many of which had ancestors that either survived through or perished during the massacre.

ABOUT FILMMAKER(S)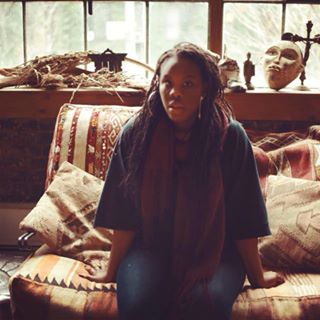 Spade Robinson
Spade Robinson is an award-winning filmmaker, screenwriter, actress, and comedienne with experience that spans feature film, documentary, television, commercials, and stage. Spade is a master's alumnus of USC's School of Cinematic Arts, where she emphasized writing and directing, completing her MFA in Film and Television Production. Since then, she's been commissioned to direct and produce commercial content for by clients ranging from Time Warner and Sundance Institute to Peculiar People and Finding Charlie. Her original works include award-winning films such as Seen Also in Men, The Wedding and The Love Life of a Black Girl as well as a host of feature screenplays and television pilots. Her feature directorial debut, Bad Hair, is currently in post-production. She's directed both contemporary and classical stage plays including Starting Monday, A Mid Summer's Night Dream, and A Lesson Before Dying.
---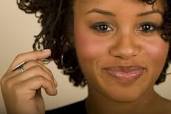 Talibah
Born in Dallas, Talibah first came to New York City as a freshman attending Columbia University. After receiving her bachelor's in Film and Creative Writing, Talibah braved New York City and landed several internships and production jobs in her field with companies such as Ted Hope's This is That Production Company, Jonathan Demme's Clinica Estetico, and Malcolm Lee's Blackmaled Productions.

Talibah then went to pursue her Master's in directing at Columbia University's MFA program. As an M.F.A. student, Talibah sought to tell stories of familial relationships, precocious children, single character journeys into recreating identity, obstructing prejudice, and the complicated mosaic of spirituality and faith.

Talibah is the 2012 Director's Guild of America winner in the African American Category for her film Busted on Brigham Lane, which was licensed to HBO for exhibition in 2012. HBO also licensed Talibah's Sweet Honey Chile' in 2014, which also won the Martha's Vineyard Short Film Award Competition and was screened at the Los Angeles Film Festival, Bahamas
International Film Festival, Urban World Film Festival, The Chicago Black Harvest Film Festival, The Palm Springs LGBT Film Festival, The American Black Film Festival, The Underground Film Festival in Minneapolis, The Pan African Film Festival, Rooftop Film Festival, and the Cannes Film Festival–among others.

ABOUT YOUR DONATION
Women Make Movies (WMM), Inc. is a 501(c)(3) non-profit media arts organization registered with the New York Charities Bureau of New York State and accepts charitable donations on behalf of this project. Your donation will be spent by the filmmaker(s) toward the production and completion of this media project. No services or goods are provided by Women Make Movies, the filmmaker(s) or anyone else associated with this project in exchange for your charitable donation.
Your contributions are tax deductible to the fullest extent of the law, and a confirmation of your donation will be sent via email. WMM will send you an acknowledgement letter in the mail to the address listed for tax purposes.