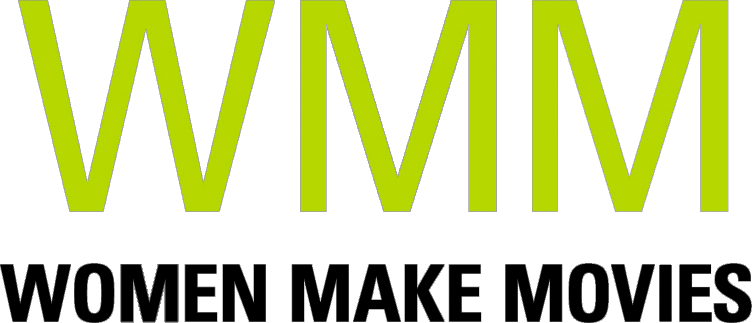 From Sundance award-winning director Alexandria Bombach comes an intimate look into one of the most iconic folk-rock bands in America – the Indigo Girls. With never-before-seen archival, intimate verité, and touches of magic realism, the film dives into the songwriting and storytelling of the music that transformed a generation.
SYNOPSIS
With unprecedented access, the Indigo Girls documentary brings to life the songwriting and storytelling of music that transformed a generation. Combining exclusive archival, intimate vérité, and scripted live-action magical realism, the film invites viewers into the lives of one of the most iconic folk-rock bands in America. After sharing a childhood outside of Atlanta, Georgia, Amy Ray and Emily Saliers have been making music together for over 30 years, starting with their friendship in high school choir. Despite their contrasting personalities, the two quickly became famous for their ability to harmonize. In 1989, their self-titled debut album became a breakout hit, and Amy and Emily found themselves sidelined by an industry eager to define them – as activists, lesbians, Southerners – and wholeheartedly embraced by devoted fans who connected with their unique sound and emotional lyrics. Across decades of political turmoil, the Indigo Girls consistently took a stand for indigenous rights, racial justice, LGBTQ dignity, and climate change – through their music, by speaking out publicly, and in their private actions. By celebrating the legacy of a duo who never quite got their due, this film lifts up the powerful charisma of their integrity, vulnerability, and harmony. Moving between their coming of age memories as gay women in the South, their sudden rise to fame, and the beauty and friction of aging, the film examines identity, legacy, and the healing power of music through an intimate, character-driven film about legendary musicians Amy Ray and Emily Saliers.
ABOUT FILMMAKER(S)
Alexandria Bombach
ALEXANDRIA BOMBACH (Director) is an award-winning documentary director from Santa Fe, New Mexico. As the cinematographer and editor of her films, she is known for a distinct intimacy with her subjects. Her recent work has focused on exploring ethics in journalism and advocacy, and challenging misperceptions of the refugee crisis. Her feature-length documentary, ON HER SHOULDERS (2018), won Best Directing in the US Documentary Competition at the Sundance Film Festival, was nominated for two Film Independent Spirit Awards, and was shortlisted for the Academy Awards for Best Documentary Feature. Her first feature-length documentary, FRAME BY FRAME (2015) premiered at SXSW and went on to win over 25 film festival awards. Alexandria is the founder of the Santa Fe Editing & Writing Residency, a 2019 Sundance Institute Momentum Fellow, and a 2019 Chicken & Egg Award Fellow.
JESSICA DEVANEY (Producer) is a Brooklyn-based producer and the founder of Multitude Films, an independent production company dedicated to telling stories by and about underrepresented communities. Her latest film, ALWAYS IN SEASON (Independent Lens), premiered in competition at the 2019 Sundance Film Festival and won the Special Jury Award for Moral Urgency. She recently produced THE FEELING OF BEING WATCHED (Tribeca 2018, POV), dubbed "a real-world conspiracy thriller" by Variety; Cinema Eye-nominated ROLL RED ROLL (Tribeca 2018, POV), and Critic's Choice-nominated SPEED SISTERS (Hot Docs 2015, NETFLIX), which The New York Times called "subtly rebellious and defiantly optimistic." Additional credits include LOVE THE SINNER (Tribeca 2017, Amazon), CALL HER GANDA (Tribeca 2018, POV), NAILA & THE UPRISING (IDFA 2017, PBS), Peabody Award-winning MY NEIGHBOURHOOD (Tribeca 2012), and Ridenhour Prize-winning BUDRUS (Tribeca 2010). Jessica co-founded the Queer Producers Collective, produced Doc Society's inaugural Queer Impact Producers Lab, and was a Sundance Edit and Story Lab fellow, Women at Sundance Fellow, and Sundance Creative Producing Lab advisor.
ABOUT YOUR DONATION
Women Make Movies (WMM), Inc. is a 501(c)(3) non-profit media arts organization registered with the New York Charities Bureau of New York State and accepts charitable donations on behalf of this project. Your donation will be spent by the filmmaker(s) toward the production and completion of this media project. No services or goods are provided by Women Make Movies, the filmmaker(s) or anyone else associated with this project in exchange for your charitable donation.
Your contributions are tax deductible to the fullest extent of the law, and a confirmation of your donation will be sent via email. WMM will send you an acknowledgement letter in the mail to the address listed for tax purposes.