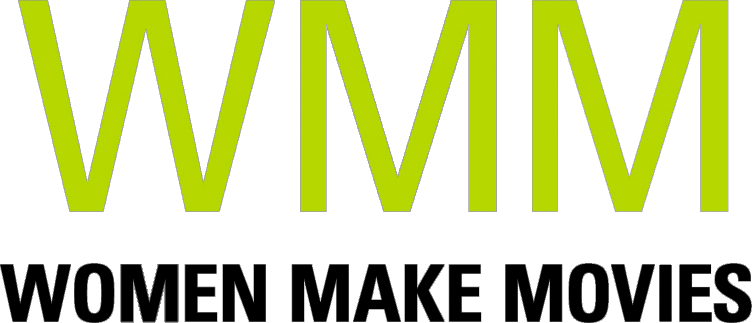 A coming of age story of two girls in a 90's department store that unfolds into an unexpected game of power.
SYNOPSIS
Mignon unfolds within the timeframe of a day, in Athens in 1997, at the pinnacle of Greek economic growth. Anna and Fani, two lively adolescents, visit MIGNON the biggest department store in Athens.

The two girls are in a cheerful mood, strolling around the corridors and teasing the customers. They enjoy the overwhelming atmosphere of the store a lot. At some point, the two girls challenge each other to a "theft game". They get caught shoplifting at the exit of the store by a security guard and are escorted to a small room on the mezzanine floor. Inside the room, Pantelis, the store manager and L., the store owner, question Anna, and Fani for their actions and a strange interrogation takes place. They claim this is the store policy. Tension in the small room slowly escalates, as L. is pushing the limits of interrogation a step further.
The two girls realize that the owner has established a mechanism operating on its own bizarre set of rules that involves almost everyone in the store. Anna and Fani will be finally set free after the arrival of Anna's mother, Isidora who pays a big compensation to the store in order for the girls to be released. When they exit the room, the girls face Isidora's harsh feelings about the incident. The shopping trip has come at a great psychological cost for all three of them.

Director Statement
When I was 15 years old I had a similar experience in that particular store, the true dimensions of which took years to settle in. At that age, an experience like that frightens and scars you -- the guilt associated with having done something illegal overshadows the event. Only years later and after the discovery of police did I found out that this affected almost 4.500 people, including me, who were blackmailed by the store.

When writing a script, I usually depart from personal experience. That kind of encounter is the story of Mignon which became the point of departure for my first feature film. My personal experience unfolds in the film, viewed through the eyes of the two girls and one of the mothers. The movie looks at the dark side of an iconic store that the Greek imaginary still holds as a place of happiness, a symbol of the affluence of the pre-crisis years.

What happened back then in this legendary store, is something that needs to go outwards as a symbolic way of talking about corruption, abuse of power, moral decay and devaluation and thus about the situation that brought us to the so-called current economic "crisis". My intention is to focus on the relationship and the contrasting dynamics that develop within the space of the store, where blissful shopping and forceful interrogation are separated by a single partition wall.
Supporter Statement
We decided to give our prize to a promising young director who first explored the world of cinema as an actress and now is preparing her first feature: a game of power taking place in the rich Athens of the nineties.
ARTEKINO INTERNATIONAL PRIZE

ABOUT FILMMAKER(S)

Director Sofia Georgovassili
Sofia Georgovassili grew up in Athens, Greece, where she also completed her Acting studies in 2007. Based in Athens, she works as a director and an actress. Her short film Preparation had its world premiere in Toronto International Film Festival, 2017 and won Best Newcomer Director at Drama International Short Film Festival and Special Jury mention at Athens IFF, 2017. She was part of The Love, Europe project, a collection of 9 short films by various directors from different European countries supported by ARTE & ZDF. Her short film is under the title Cedar Wolf.

She is currently developing her first feature film under the title MIGNON which was part of the Torino ScriptLab, 2018 and Oxbelly Screenwriters and Directors Lab, 2019. It was awarded the ARTEKINO award at Sarajevo FF, Cinelink Co-production market, 2019. She also won a special mention by the Centre National du Cinéma et de l'image animée (CNC) in Crossroads Co-Production Forum, Thessaloniki IFF, 2018 and was selected in Transylvania Pitch and Stop, 2019.

She is now in pre-production stage for her next short film under the title Beast in the Jungle.

Vasilis Chrysanthopoulos is the co-founder and head producer of the Greek production company PLAYS2PLACE. His credits include the award-winning festival hit ''Miss Violence" (Silver Lion for Best Director and Coppa Volpi for Best Actor in Venice IFF 2013). Vasilis is a member of EAVE (European Audiovisual Entrepreneurs), EDN (European Documentary Network) and Cannes Producers Network. He is an alumnus of the training initiatives EAVE Producers Workshop, EAVE Marketing Workshop, EAVE B'est Workshop, MFI Script 2 Film Workshops and MIDPOINT TV Launch Workshop and has participated in more than 30 film co-production and pitching forums. He has participated as an invited producer and expert in more than 30 international co-production markets and the projects he has developed and produced have received more than 20 international development and production awards. He was recently awarded the Midpoint C21 Award during Sarajevo Industry Days in Cinelink 2017.
Ιn August 2019, the international magazine "Screen International" featured his profile in its article "Five producers to know from Southeast Europe".

ABOUT YOUR DONATION
Women Make Movies (WMM), Inc. is a 501(c)(3) non-profit media arts organization registered with the New York Charities Bureau of New York State and accepts charitable donations on behalf of this project. Your donation will be spent by the filmmaker(s) toward the production and completion of this media project. No services or goods are provided by Women Make Movies, the filmmaker(s) or anyone else associated with this project in exchange for your charitable donation.
Your contributions are tax deductible to the fullest extent of the law, and a confirmation of your donation will be sent via email. WMM will send you an acknowledgement letter in the mail to the address listed for tax purposes.
Shopping Cart