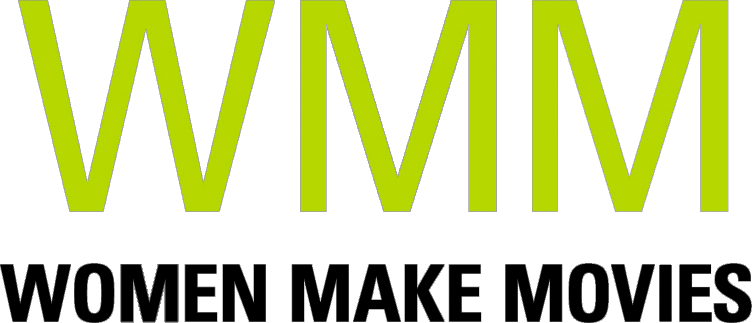 Unaware that Mythology Sirens are plotting to trap her and that her own biology is a force to reckon with, Zelma, a fiery, free-spirited girl, sets out on a 23-year quest to find perfect love and lasting marriage. An animated feature film for adults.
SYNOPSIS
Zelma, a free-spirited young girl, bonds with wild cats in the forest, but three Mythology Sirens disapprove and sing a beautiful song instructing her to find a Soul Mate and marry. In school, Zelma's feral nature does not sit well with her classmates: "She is not a girl," they chant. Zelma feels a zap and has an instant crush on one of them - her Soul Mate. But the boy ignores her. Under the Sirens' guidance, Zelma transforms herself into a kind of girl that boys like: cute, weak, demurring. But there's a price to pay, so says spunky Biology, who chronicles the neurochemical changes in Zelma's brain as she falls in and out of love. Through her many marriages - both real and imagined - Zelma evolves from fiery girl to domestic abuse victim to a discovery of gender fluidity and self-acceptance. This personal story, set mostly in the Soviet Union, explores how love and gender roles are shaped by the clash of an individual's biology with the stereotypes and mythologies of their cultures.
Director Statement
We started to work on the script in the fall of 2015 in a world where we thought a woman president was soon possible. Since then a lot of unexpected things have happened. The 2016 elections and the #MeToo movement indicated that there are strains within our society between emerging new attitudes towards women, along with broader questions of gender, while more conservative parts of society are trying to hold the old concepts together. "My Love Affair With Marriage" aims to be part of this conversation.

There are plenty of current films, TV shows and books addressing this strain, trying to find a path forward. "My Love Affair with Marriage" is different from most of these because it is uses animation to tell a highly subjective, personal story counterbalanced with the objectivity of real science.

Animation is a unique, underexplored medium that can tell very complex stories in an accessible way. It can turn Biology into a neuron-like character with the ability to talk. It can represent a character's state of mind by using animal forms, for example, Zelma turns into a wild cat in moments of anger. Or, the abstraction of societal norms can be represented by non-human characters, like our singing trio of Mythology Sirens. Animation has many tools to help explain science. It can easily reach levels of abstraction and stylization that live-action films may strain to achieve. Besides, animation has the incomparable ability to seamlessly move between real science and pure fantasy.

I have made 16 animated shorts and one animated feature film, most of them aimed at an adult audience and exploring adult themes. This project is the most ambitious, complex one I have ever undertaken because it is part musical, part science, part intimate personal story of searching for love, nonetheless it is a natural progression from my previous work.

I have been married twice and have always wondered why those two relationships didn't work out. I didn't recognize the essence of abuse (rooted in a rigid view of gender) in the first marriage, which stalled our personal growth. In the second, though I was married to a gender-bending man, we were stuck in traditional gender roles (wife homemaker, husband working) and I want to know why we didn't open up our minds to other possibilities. How deep has the traditional idea of gender been ingrained into us? Could we possibly be biologically predetermined to be neatly divided into two groups of male and female? Or, is the truth more complicated than that? In the end I came to the conclusion that the very concept of "ideal love" (possible only between a man and a woman) corrupts the idea of gender and subsequently the roles that people are supposed to play.

How does a woman find fulfillment and love without compromising her essence as a human being? I am looking forward to the conversations that I hope the film will ignite.
ABOUT FILMMAKER(S)

Signe Baumane
Signe Baumane is a Latvian-born independent filmmaker, artist and animator with an interest in a wide variety of narrative themes, including sex, pregnancy, depression, bodily functions, love, marriage and the individual vs. society. Many of her films are told with a strong female point of view.

Signe is not afraid to experiment, be provocative or bring the most personal of issues into the light. Signe believes that animation is a perfect medium to tell layered, complicated stories. She is fascinated by ability of animation to incorporate a wide variety of art forms.

Signe is a New York Fellow for the Arts in Film, a three-time recipient of New York State Council on the Arts grants, and two-time recipient of Jerome Foundation grants. In 2017 she was named a Guggenheim Fellow. Her 16 animated shorts have screened collectively at over 400 film festivals around the world including Berlinale, Sundance, Venice and Annecy. Her animated feature film "Rocks In My Pockets" premiered at Karlovy Vary International Film Festival in 2014, where it received a FIPRESCI Prize. The film went to over 150 film festivals and opened theatrically in the U.S. through Zeitgeist Films. Her new animated feature film, "My Love Affair With Marriage", infuses Music and Science into a personal Love story. The film examines the biological chemistry of love and gender, as well as societal pressures on an individual to conform to the social mores of the times.

Signe lives and works in Brooklyn, NY.
ABOUT YOUR DONATION
Women Make Movies (WMM), Inc. is a 501(c)(3) non-profit media arts organization registered with the New York Charities Bureau of New York State and accepts charitable donations on behalf of this project. Your donation will be spent by the filmmaker(s) toward the production and completion of this media project. No services or goods are provided by Women Make Movies, the filmmaker(s) or anyone else associated with this project in exchange for your charitable donation.
Your contributions are tax deductible to the fullest extent of the law, and a confirmation of your donation will be sent via email. WMM will send you an acknowledgement letter in the mail to the address listed for tax purposes.
Shopping Cart