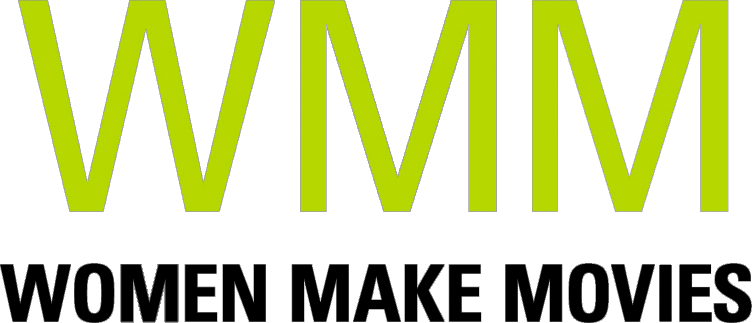 When social media, "boys will be boys," and vigilante justice collide, Steubenville, Ohio will never be the same.

SYNOPSIS
Roll Red Roll is a true-crime thriller that goes behind the headlines to uncover the deep-seated and social media-fueled "boys will be boys" culture at the root of high school sexual assault in America.

At a pre-season party in small-town Steubenville, Ohio, a heinous crime took place: the assault of a teenage girl by members of the beloved high school football team. What transpired would garner national attention and result in the sentencing of two key offenders. But it was the disturbing social media evidence uncovered by crime blogger Alexandria Goddard that provoked the most powerful questions about the collusion of teen bystanders, teachers, parents and coaches to protect the assailants and discredit the victim. As it painstakingly reconstructs the night of the crime and its aftermath, Roll Red Roll uncovers the ingrained rape culture at the heart of the incident, acting as a cautionary tale about what can happen when teenage social media bullying runs rampant and adults look the other way. The film unflinchingly asks: "Why didn't anyone stop it?"


Director Statement
Roll Red Roll is a story that I felt compelled to tell. I went to a high school not unlike Steubenville High School. I was a varsity athlete growing up and I come from a sports family. I felt like I knew these kids. I wanted to explore the undercurrents of this compelling and frightful situation. As a sexual assault survivor, the behavior wasn't unfamiliar to me, but the social media platform was new. I wanted to know what empowered boys to talk about rape so casually, and broadcast it so publicly. It was all out there. That's what made it so shocking.

In Roll Red Roll we see young men acting with total privilege and without accountability. This wasn't a "one-off" incident. This was a pattern of behavior that went beyond just a juvenile criminal trial and led to a Grand Jury investigation of school officials. There should have been no question about what happened, and yet: the entire town was divided.

Why didn't anyone stop it?

If we want to understand what is "rape culture" - then, here it is, laid bare. I just couldn't look away.

Now we are at this incredible #MeToo moment, where men and mainstream audiences are listening to the reality of those who experience violence, and it's time to shift our attention. We need to look closely at those who commit assault, so we can identify it, prevent it and ultimately transform our culture.


ABOUT FILMMAKER(S)

Nancy Schwartzman
Nancy Schwartzman is a documentary film director, producer, and media strategist who uses storytelling and technology to create safer communities for women and girls. Roll Red Roll, her feature film debut, premiered in 2018 at the Tribeca Film Festival and Hot Docs, and has screened at over 40 film festivals worldwide and garnered 7 best documentary awards. The film opened theatrically at the Film Forum in New York City and the Laemmle Monica Film Center in Los Angeles to uniformly positive reviews with 100% on Rotten Tomatoes. It was a Critic's Pick in The New York Times and reviewed in The New Yorker, Variety, The Hollywood Reporter, the Chicago Tribune, the Guardian, and the Los Angeles Times amongst others. Nancy appeared on CNN's Amanpour, BBC Women's Hour and People TV. Roll Red Roll opened PBS's 32nd season of POV series, broadcast on BBC Three and is coming soon to SVOD. Nancy released a companion short film Anonymous Comes To Town in April 2019 on the Guardian, in partnership with Tribeca Film Institute and Gucci's Chime for Change. Her first film, The Line (2010), a short documentary examining consent was used by the White House for a campaign around sexuality, and her follow-up film xoxosms (2013), was on PBS/POV and BBC exploring love between two teenagers , bridged by technology. A globally recognized human rights activist, Nancy has presented her work at the White House, the United Nations, TEDxSheffield, CNN, Forbes, Good Pitch, DOCNYC and at over at over 60 universities.
Steven Lake is a documentary producer creating social impact films with commercial reach. He is the producer of Roll Red Roll which premiered at Tribeca 2018, screened at over 40 international festivals and went on to have a theatrical run in the U.S. The film was called 'essential viewing' – Hollywood Reporter, 'Raw and pressing' – Anthony Lane, The New Yorker and was Critic's Pick for the New York Times. His feature debut documentary, DRYING FOR FREEDOM (Amazon Prime), and was the winner of Climate Week's Best Artistic Response Award. Steven is specializing in security conscious film-making, using new technologies to create safe and secure workflows for films to protect them and their highly sensitive content. He has produced work in collaboration with The Guardian and Gucci, Doc Society, TFI, Ford Foundation, Fork Films and the BFI.
ABOUT YOUR DONATION
Women Make Movies (WMM), Inc. is a 501(c)(3) non-profit media arts organization registered with the New York Charities Bureau of New York State and accepts charitable donations on behalf of this project. Your donation will be spent by the filmmaker(s) toward the production and completion of this media project. No services or goods are provided by Women Make Movies, the filmmaker(s) or anyone else associated with this project in exchange for your charitable donation.
Your contributions are tax deductible to the fullest extent of the law, and a confirmation of your donation will be sent via email. WMM will send you an acknowledgement letter in the mail to the address listed for tax purposes.