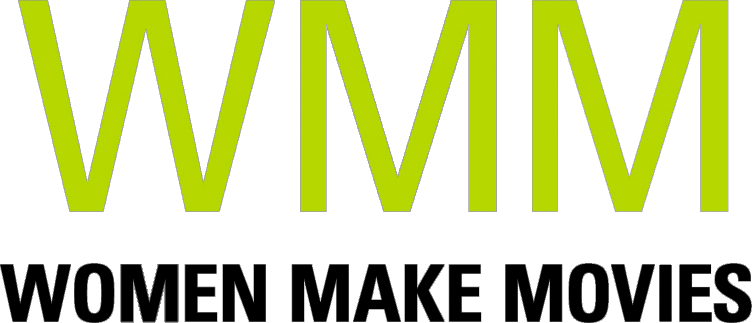 Caught in the midst of a struggling coastal economy impacted by global warming, female lobsterman, Colleen Francke attempts to get ahead of the inevitable changes to her industry and return to a dream she thought she lost during years of alcohol abuse - building the largest seaweed farm in Maine.
SYNOPSIS
Over the past 10 years, Colleen Francke has witnessed the rising sea temperatures and subsequent decline of lobsters in her beloved Casco Bay. With the future of her industry hanging in the balance, Colleen attempts to do her part in mitigating climate change by returning to a dream she thought she lost during years of alcohol abuse - building a seaweed farm that will employ and support other women in recovery.

Our film follows Colleen as she recruits women and navigates the complicated bureaucratic process of obtaining a 100-acre lease for a seaweed farm. If granted, Colleen will have the largest seaweed farm in Maine and potentially the United States. This process puts her at odds with local lobstermen who, enraged by fear that she is another threat to their dwindling income, will do anything to keep Colleen from expanding her farms. Facing opposition from local fishermen, risking financial stability, and fighting through her own recovery journey, Colleen will discover what it takes to lead women into a new coastal economy – rehabilitating both the water and themselves along the way.

Our team is committed to following Colleen until a final decision about her 100-acre lease is made. Over the course of this time, we will capture Colleen and her team of women as they work to rebalance the ecosystems of the bay and create new economic options for struggling rural, coastal communities, providing a path forward for the future of Maine and coastal communities around the world.
Director Statement
As a documentary director, I have always been drawn to exploring stories in a way that challenges the culturally embedded narratives of people, social issues, and subcultures. When I first started researching for the Salt Sisters film, I was drawn to the fact that Colleen's personal story met at a unique intersection of three topics (climate change, addiction recovery, and women's issues) we have often seen sensationalized or misrepresented in the media. This story is so unique because it explores the intersectionality of climate change and addiction recovery through a female lens. As kelp farming is gaining attraction from media outlets such as The Guardian or Gimlet Media's "How to Save a Plant" podcast, there has yet to be a feature documentary that follows the burgeoning field of kelp farming and even the science behind the potential of kelp is in its nascency. By bringing a woman's voice to the forefront, my goal is to offer a different lens through which we can evaluate the impact of climate change and challenge our perceptions of people in active recovery. Additionally, as a woman who has worked in a male-dominated industry for the past 13 years and often seen female-focused narratives misrepresented, my goal is to champion the perspectives of historically underrepresented women both in front and behind the camera. I have committed to both an above-the-line team as well as a production crew made up entirely of women.
Supporter Statement
The Redford Center was honored to be able to review and select a production of such distinction—not only because of the innovation and dedication of these filmmakers but also because of the originality of the content. Salt Sisters is the first product we have encountered that hits on a story at the nexus of such disparate seeming issues as addiction and recovery, the fishing industry and the inherent prejudices against women within it, and climate change—and what that all means for local livelihoods and the future of how we adapt and change in order to survive. The team is telling a story that no one else is telling, threading these issues together to show that they are all of a piece—and to solve any one of them, we must address them all. The main character, Colleen, is one of the most compelling and charismatic characters I have seen on screen in an environmental film in a while, and I have no doubt in my mind that Heidi Burkey and the team will continue to cultivate a relationship with Colleen that will undoubtedly result in the capture of an amazing story that has the capacity to inspire and motivate others to create change in their own communities. As an organization dedicated to amplifying impact, that aspect of the project is very exciting.
- Melissa Fondakowski, Director of Redford Center Grants
ABOUT FILMMAKER(S)

Director Heidi Burkey
Based in Los Angeles, Heidi Burkey is a documentary filmmaker committed to elevating stories that explore social, political, and environmental issues through the lens of the human experience. Her work has been distributed on Netflix, Amazon, Google Play, iTunes, Fusion TV, and DirectTV. Heidi's debut feature, Jedi Junior High, a coming-of-age documentary following middle schoolers performing a Star Wars musical, was distributed by Mar Vista Entertainment in 2015. In 2018, she directed a six-part TV documentary series for AT&T's The Audience Network called, The Pitch, which explored the subculture of football fans in the UK. Working for Fusion's Digital Documentary team, she produced a 30-minute primetime special that aired on Fusion TV and 5 documentary short films that collectively garnered over 400K views on Fusion's YouTube channel. Heidi is a member of Film Fatales, Women in Moving Pictures, The Video Consortium, and the IDA. Heidi recently produced a Disney+ documentary feature film following the impact of STEM on high school students. (163)

---
Julie Hook is dedicated to developing and producing honest stories about the human condition that will resonate with audiences across borders. After graduating from Emerson College with a BFA in Film Production, Julie began her career in Austin, Texas working on notable feature films such as Jeff Nichols' Midnight Special and Oscar-nominated, Loving, as well as Terrence Malick's Song to Song & Knight of Cups and his IMAX documentary Voyage of Time. Julie was an Associate Producer on HBO Films' Golden Globe-winning adaptation of Fahrenheit 451, written and directed by Ramin Bahrani. In 2017, Julie was selected for the competitive Film Independent Producing Lab program. She was the Production Manager on the Amazon Studios documentary series, Lorena which premiered at the 2019 Sundance Film Festival. Julie recently produced a Netflix documentary series on love & companionship in six different countries.
ABOUT YOUR DONATION
Women Make Movies (WMM), Inc. is a 501(c)(3) non-profit media arts organization registered with the New York Charities Bureau of New York State and accepts charitable donations on behalf of this project. Your donation will be spent by the filmmaker(s) toward the production and completion of this media project. No services or goods are provided by Women Make Movies, the filmmaker(s) or anyone else associated with this project in exchange for your charitable donation.
Your contributions are tax deductible to the fullest extent of the law, and a confirmation of your donation will be sent via email. WMM will send you an acknowledgement letter in the mail to the address listed for tax purposes.
Shopping Cart