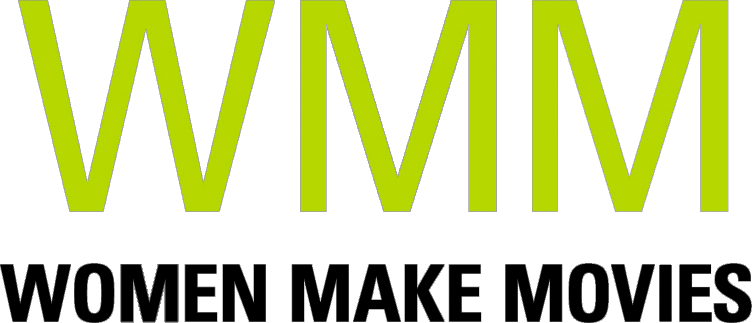 Inside the ACLU, a team of scrappy lawyers battle Trump's historic assault on civil liberties.
SYNOPSIS
Seven days after Trump's inauguration, his Muslim ban was a stunning assault on civil liberties — but more extraordinary still was the ACLU's counter-attack. Thirty hours after the order was signed, attorneys emerged from a Brooklyn courthouse with fists raised high, triumphant at the court's first check on the president's power.

This was but the opening salvo in the fight to defend our constitutional rights. The Trump administration has since moved to expel transgender soldiers, roll back voting rights, separate refugees from their children, and force teens to carry unwanted pregnancies. But at each affront, an ACLU lawyer is fighting back. In this modern-day David vs Goliath story, these self-described "freedom nerds" battle an unpredictable adversary with unlimited resources.

While the court battles rage, controversy threatens. In Charlottesville, the ACLU's defense of white supremacists' right to march — and the ensuing murder of a counter-protester — brings fierce condemnation and inflames a debate around limits on free speech. For nearly a hundred years the ACLU has defended the First Amendment, especially for those with whom they disagree. In today's polarized political climate, this is difficult political terrain to navigate.

THE FIGHT is the inside story of human struggle at a moment of national crisis.
Director Statement
On the night Trump's Muslim ban was enacted, I was with the protesters on the federal courthouse steps in Brooklyn. Seeing attorney Lee Gelernt up-close in that moment — the exhaustion in his face and his startled joy at the crowd's passion — brought home that this is an intensely human story. Lee's struggle feels familiar to me. My mother was also a litigator who fought for immigrants' rights. She was inspired to that work by her own mother's story of escaping Nazi Germany. I grew up in a family that understood how a country can turn against its people, and I was raised with a belief in the power of law to protect basic freedoms.

As a filmmaking team, Josh and I embrace a vérité, follow-doc approach that brings viewers into the room for a visceral experience. We strive to bring nuance and humanity to big issues through the intimate lens of our subjects' lives. We believe history is manifest through the struggle of individuals.

That night in Brooklyn — hearing the crowd chant "A-C-L-U!" — I knew we were witnessing the beginning of a long, intense battle. Josh and I are thrilled to tell the story of these steadfast lawyers in their fight for the soul of our country.
Supporter Statement
I entered politics a committed progressive. But beyond partisan loyalties, I wanted to see small "d" democratic principles in practice. For nearly a decade I worked as a congressional aide and campaign consultant, supporting candidates I admired and policies I believed in. But I confess: I left politics a cynic. I felt depleted by a system in which "optics" relentlessly trumps substance.

Our first feature documentary, Weiner, gave us a ringside seat to this political circus. Much of the whirlwind that Anthony Weiner created around himself — first as an outspoken firebrand politician and later as a stunning disgrace — exemplified the way sensationalism has subsumed politics. President Trump understands this new reality better than anyone: political conversation today is driven by entertainment, celebrity and appetite for spectacle.

As horrifying as this spectacle is, I remain inspired by the foundational principles of American democracy. In fact, the swift and effective opposition to Trump's agenda has been an exhilarating demonstration of the strength of these principles in practice — frankly in Trump's America I feel more patriotic than ever. Along with millions of my fellow Americans, I'm increasingly engaged in grassroots action. But it is the resilience of the courts as a check on presidential power that has me saluting the flag and singing our anthem these days with embarrassing gusto.

For nearly a hundred years, the ACLU has played a critical role in using the courts to defend our civil liberties from the state's abuse of power. I am inspired by their unwavering fight for the values that undergird our Constitution, especially in the face of fierce controversy.
-Josh Kriegman
ABOUT FILMMAKER(S)
Elyse Steinberg
Elyse Steinberg (director/producer) is a DGA-nominated director who was named one of Variety's 2016 "Top Ten Documakers to Watch." Before directing the Sundance Grand Jury Prize-winning documentary Weiner (IFC/Showtime), she directed the acclaimed feature documentary The Trial of Saddam Hussein (PBS) and for the PBS investigative series Need to Know.


---
Josh Kriegman (director/producer) is a DGA-nominated director who was named one of Variety's 2016 "Top Ten Documakers to Watch." He directed, shot, and produced Weiner (IFC/Showtime), which was shortlisted for the Academy Award. He produced for the PBS series Need to Know, and for MTV's MADE. In a previous life, Josh was a political consultant and campaign advisor.
ABOUT YOUR DONATION
Women Make Movies (WMM), Inc. is a 501(c)(3) non-profit media arts organization registered with the New York Charities Bureau of New York State and accepts charitable donations on behalf of this project. Your donation will be spent by the filmmaker(s) toward the production and completion of this media project. No services or goods are provided by Women Make Movies, the filmmaker(s) or anyone else associated with this project in exchange for your charitable donation.
Your contributions are tax deductible to the fullest extent of the law, and a confirmation of your donation will be sent via email. WMM will send you an acknowledgement letter in the mail to the address listed for tax purposes.
Shopping Cart