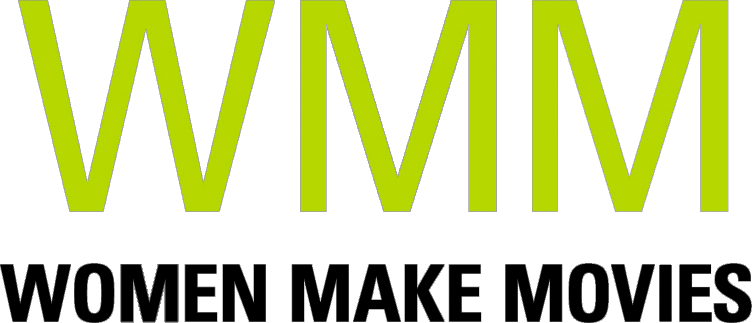 In real conversations, our host (TBD) explores how artists work: their unique processes, materials, the intricacies of each artist's work; and how artists live: their neighborhoods, gentrification, the economy, politics, navigating a career and personal life.
SYNOPSIS
An eight-part episodical television series (title to be determined) about artists who live and work in the North Brooklyn neighborhoods of Williamsburg, Greenpoint, and Bushwick. The series will follow a host (a local career artist) as he or she visits artists' studios and collaborative workspaces and engages in conversations with emerging, mid-career, as well as established artists – learning about their career paths and what "success" means to them, both personally and financially.
ABOUT FILMMAKER(S)

Co-Director Liz Sargent
Liz's extensive background in dance, theater, and film inform a unique style to stories with complicated subject matter. The NYTimes describes her work as "imaginative...both lovely and disturbing".

Her short film STRANGERS' REUNION is an exploration of the pressure to reunite across language and culture. The script for Ritz Carlton & Hearst was 1 of 5 winning films to be fully produced working with RSA Hong Kong, Final Cut NY, Jungle Sound, Glassworks, with mentoring by Academy Award Nominee, Mike Figgis (Leaving Las Vegas).

Sargent was commissioned by PBS/ALL ARTS to make an original experimental documentary to be broadcast on PBS. The short film SLOW DOWN captures the themes of LMCC's River To River Festival: deceleration, stillness, and reflection from a filmmakers perspective. It was the network's official submission for the NY Emmys above all other programming and is streaming on PBS ALL ARTS app and in festivals 2020.

Liz is a Producer for Cyprian Films, New York with credits including Tango On The Balcony (dir.Minos Papas), Producer/Co-Director for 'A Perfect Journey' for TUMI and Tribeca Film Festival, Production Manager Behind the Mirror (The Orchard).

Liz was a finalist for the 2020 AFI Directing Workshop for Women and is represented by Ragna Nervik Management.

---
Minos Papas hails from sunny Cyprus and has lived and worked as a filmmaker in New York City for the last 17 years. His films have been screened and awarded at multiple film festivals all over the world.

Minos has worked with many organizations and brands seeking to get their message out to the world via video and storytelling. His most recent branded content video was for Tumi and was featured at the 2017 Tribeca Film Festival.

Minos' documentary A SHORT FILM ABOUT GUNS (2013) won Best Online Short at the Tribeca Film Festival. The film was made in partnership with the Control Arms Coalition with an aim to support the passing of the Arms Trade Treaty at the United Nations. The film was screened at the UN before the vote on the treaty, which was passed successfully. His short film TANGO ON THE BALCONY won Best Director at the International Short Film Festival of Cyprus and Best Screenplay at the Delhi Shorts Film Festival.

Minos is a member of the Director's Guild of Cyprus, and the founder of film production company Cyprian Films, New York. His commercial work includes web video series, promos, PSAs and short-form web advertising for high-end fashion, lifestyle, educational and NGO clients, as well as 2 widely distributed and award-winning feature films, BEHIND THE MIRROR (2017) and SHUTTERBUG (2010).

Please visit www.cyprianfilmsny.com for work samples and a client list.

ABOUT YOUR DONATION
Women Make Movies (WMM), Inc. is a 501(c)(3) non-profit media arts organization registered with the New York Charities Bureau of New York State and accepts charitable donations on behalf of this project. Your donation will be spent by the filmmaker(s) toward the production and completion of this media project. No services or goods are provided by Women Make Movies, the filmmaker(s) or anyone else associated with this project in exchange for your charitable donation.
Your contributions are tax deductible to the fullest extent of the law, and a confirmation of your donation will be sent via email. WMM will send you an acknowledgement letter in the mail to the address listed for tax purposes.
Shopping Cart