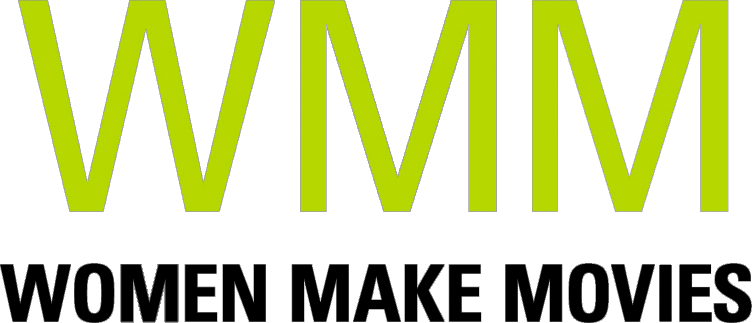 "Warrior Women" is the story of mothers and daughters fighting for indigenous rights in the American Indian Movement of the 1970s. The film unveils not only a female perspective of history, but also examines the impact political struggles have on the children who bear witness.
SYNOPSIS
In the 1970s, with the swagger of unapologetic Indianness, organizers of the American Indian Movement (AIM) fought for Native liberation as a community of extended families.

Warrior Women is the story Madonna Thunder Hawk, one such AIM leader who cultivated a rag-tag gang of activist children - including her daughter Marcy - into a group called the "We Will Remember" survival group. Together, Madonna and Marcy fought for Native rights in an environment that made them more comrades than mother-daughter. Today, with Marcy now a mother herself, both women are still at the forefront of Native issues, fighting against the Dakota Access Pipeline in North Dakota.

Through their story, the film explores what it means to balance a movement with motherhood and how activist legacies are passed down from generation to generation in the face of a government that has continually met native resistance with mass violence.
Director Statement
As Native Americans and Native descendants, we are interested in pushing the visual boundaries of traditional documentary filmmaking to create a more atemporal experience that better conveys how we and our main characters actually see and engage with the world as indigenous women. Known as the ​4th World​, this context creates space for us to be ourselves, rather than filter our stories through a European worldview of leadership, power, and identity.

To achieve this lens shift in the film, we made ​Warrior Women by trying to maximize the storytelling potential of art and design as it relates to intergenerational trauma, loss, settler-colonialism, sexual violence, connection to land, reclaiming native identity, and ultimately the decolonizing of our minds and spirits in an expression of 'Unapologetic Indian-ness.'

A specific example of this approach in action can be seen at the very top of the film where we incorporate a piece by Coushatta artist Santiago X. The basis of this piece is the earliest motion picture of Native Americans known to exist. By morphing and teasing out the image into a digital frequency, the piece accomplishing several things, including: Reclaiming native imagery and re-writing interpretations with an indigenous worldview in mind, planting the idea that Natives hold a much more nuanced identity than many people perceive, and finally we're relying on feeling and visuals to navigate heavy identity politics that invite a non-knowing audience in.

We have disengaged the narrative from strict historical chronology and embraced a visceral, emotional structure. By releasing ourselves from the bonds of historical literalness, we're pushing back against a filmmaker-audience contract wherein we provide the Native education they should have already received from any hundreds of American private institutions, government programs, or individuals.

We do, however, concern ourselves with conveying the nuances of an indigenous worldview in ways that do not make it easy for viewers to substitute preconceived notions or stereotypes for real connection and understanding.

Process is as important to us as product. We are tired of the same old model of self-aggrandizing portraits that succeed by recasting indigenous peoples in roles based on European ideas of leadership, success, and power. These kinds of films are just white movies with brown faces.

We also want to move beyond verite films that exploit extreme colonized behavior and parade it as "real" and "character driven" portrayals of native life. We are not the sum of our wounds.

Though we access our story primarily through a woman and her daughter, they are not special. They are just another generation that refused to die.
ABOUT FILMMAKER(S)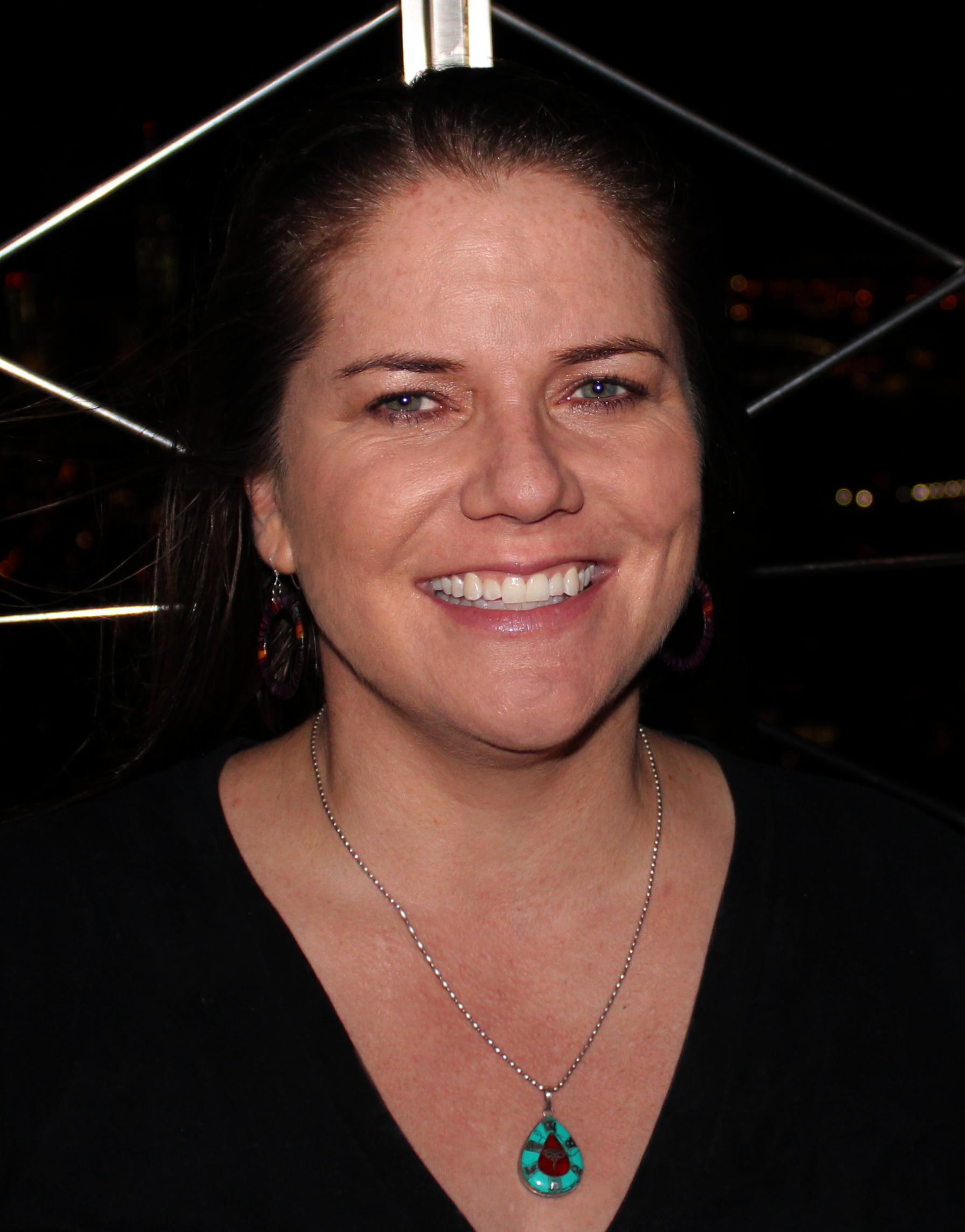 Elizabeth A. Castle
Dr. Castle brings almost 20 years of experience as a scholar, activist, and media maker working in collaboration with Native Nations and underrepresented communities. Warrior Women is based on the research done for her book "Women were the Backbone, Men were the Jawbone: Native Women's Activism in the Red Power Movement."

While completing her Ph.D. at Cambridge University, she worked as a policy associate for President Clinton's Initiative on Race and in 2001 she served as a delegate for the Indigenous World Association at the United Nations World Conference Against Racism in Durban, South Africa. While working as an academic specialist for UC Berkeley's Oral History Office, she received the University of California President's Postdoctoral Fellowship at UC Santa Cruz under the supervision of Professors Angela Davis and Bettina Aptheker.

Dr. Castle was a professor in the Native Studies Department at the University of South Dakota and is the founder and Executive Director of The Warrior Women Oral History Project. Castle has numerous publications including "The Original Gangster: The Life and Times of Red Power Activist Madonna Thunder Hawk." Warrior Women is Castle's directorial debut.
---
A member of the Seminole Tribe of Oklahoma, Christina's work spans commercials, documentary, film, and television with a focus on human rights issues, civic engagement through storytelling, and democratizing filmmaker opportunities for minority voices.

King started her career in broadcast news, before going on to produce commercials, television, feature films and documentaries.

King most recently debuted the narrative feature film We The Animals at Sundance 2018 to critical success. The film was awarded the NEXT Innovator Award. King's other producing credits include This May Be The Last Time (Sundance 2014), which explores the origins of Native Mvskogee worship songs in Oklahoma, as well as the POV documentary Up Heartbreak Hil.

Other production credits include Ric Burns and Chris Eyre's, American Experience: Tecumseh's Vision, as well as Michael Moore's Capitalism: A Love Story, Pushing The Elephant (Independent Lens), Election Day (POV), Six by Sondheim (HBO), Fur: An Imaginary Portrait of Diane Arbus, Che, and Seven Deadly Sins (Showtime).

In 2014 King became a Time Warner Native Producing Fellow through the Sundance Institute. Warrior Women is her directorial debut.
ABOUT YOUR DONATION
Women Make Movies (WMM), Inc. is a 501(c)(3) non-profit media arts organization registered with the New York Charities Bureau of New York State and accepts charitable donations on behalf of this project. Your donation will be spent by the filmmaker(s) toward the production and completion of this media project. No services or goods are provided by Women Make Movies, the filmmaker(s) or anyone else associated with this project in exchange for your charitable donation.
Your contributions are tax deductible to the fullest extent of the law, and a confirmation of your donation will be sent via email. WMM will send you an acknowledgement letter in the mail to the address listed for tax purposes.
Shopping Cart