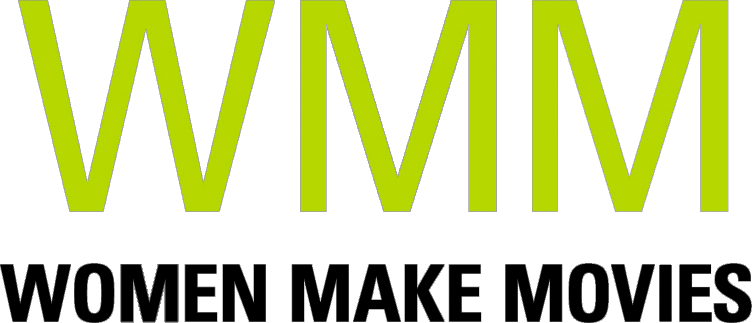 For 50 years
Women Make Movies has been championing women filmmakers and their stories.
CODED BIAS
A film by Shalini Kantayya
STORMING CAESARS PALACE
A film by Hazel Gurland-Pooler
WHITE RIGHT
A film by Deeyah Khan
BELLY OF THE BEAST
A film by Erika Cohn, Produced by Angela Tucker, Christen Marquez, and Nicole Docta
ILLUSIONS
A film by Julie Dash
PINK SARIS
A film by Kim Longinotto
THE BODY BEAUTIFUL
A film by Ngozi Onwurah
We support women producers and directors from the beginning, planting the seeds for a diverse and inclusive filmmaking landscape. As the world's leading distributor of independent films by and about women, we amplify historically ignored voices and challenge the mainstream media.
THE JUDGE
Directed by Erika Cohn
Peabody Award Winner
GOD SLEEPS IN RWANDA
A film by Kimberlee Acquaro and Stacy Sherman
Emmy Winner and Academy Award Nominee
for Best Documentary Short
SAVING FACE
A film by Sharmeen Obaid-Chinoy and Daniel Junge
Academy Award Winner for Best Short Documentary
COMPLAINTS OF A DUTIFUL DAUGHTER
A film by Deborah Hoffman
Academy Award Nominee
for Best Documentary Feature
FERRY TALES
A film by Katja Esson
Academy Award Nominee for Best Documentary Short
SENORITA EXTRAVIADA
A film by Lourdes Portillo
Special Jury Prize, Sundance Film Festival
WMM-supported films and filmmakers have been recognized at Sundance, the Emmys, the Peabodys, and the Academy Awards.
DISTRIBUTION
Our acclaimed collection of nearly 700 films is used by thousands of cultural, educational and community organizations across North America and throughout the world. We work in collaboration with international film festivals, national broadcasters, and local community groups to deliver media that enriches public dialogue and changes lives. Our long-standing commitment to diversity shows in our catalog, more than half of which is produced by women from different cultures, as well as by LGBTQI women, older women, women with disabilities, and women of color.
710 films
Our distribution catalog features more than 700 acclaimed films from around the world.
86 countries
Our films have screened in 86 countries around the world.
2,883 Filmmakers
2,883 filmmakers have been supported through our Production Assistance Program.
27 Filmmakers
27 filmmakers from our programs have won or been nominated for Academy Awards.
$43.9 million
$43.9 million has been raised by filmmakers in our Production Assistance Program in the last 10 years.
76 countries
Films we distribute are by and about women from 76 countries.
1,277 Attendees
More than 1,000 took part in our webinars and workshops in the last year.
$3.5 Million
Filmmakers have received $3.5 million in royalties in the last 10 years.
59,612 Screenings
Over the years there have been 59,612 screenings of our films around the world.
580 Interns
Each year, 15-25 students intern with us in all areas of our organization. Many go on to work in the industry.
245 Films
245 films from our Production Assistance Program have been completed in the last 10 Years.
PRODUCTION ASSISTANCE
We accelerate film production through a tailored program offering professional development, nonprofit tax-exempt status, consultations, and workshops, all based on industry expertise and supported by our funder connections. We offer more than 20 webinars and workshops each year which are attended by hundreds of emerging and established filmmakers from across the US and around the world.
CAMERAPERSON
A film by Kirsten Johnson
CITIZEN FOUR
A film by Laura Poitras
SHIRKERS
A film by Sandi Tan
STRONG ISLAND
A film by Yance Ford
THE FITS
A film by Anna Rose Holmer
DAUGHTERS OF THE DUST
A film by Julie Dash
In just the last

5

years,


$22 million


raised in production funds


$2.5 million


returned in royalities.
OUR ROOTS
Founded in 1972 by Ariel Dougherty and Sheila Paige with Dolores Bargowski, Women Make Movies spent its first decade fulfilling a mission to teach women to become filmmakers, successfully training hundreds of program alumna. In the decades since, this early work has grown into a flourishing suite of international partners and programs, a catalog of nearly 700 films, and a renowned roster of alumna including Jane Campion, Julie Dash, Sally Potter, Trinh T. Minh-ha, Lourdes Portillo, Tracey Moffatt, Valie Export, Kim Longinotto, Pratibha Parmar, Ngozi Onwurah, and Ulrike Ottinger. Past highlights for our organization include a retrospective organized by the Museum of Modern Art in New York City in honor of our 25th anniversary. For our 30th anniversary, we launched a record-breaking ten films at the Sundance Film Festival. Beyond these major milestones, we are deeply proud of our smaller, but no less important, annual victories: Hundreds of local and national partners, special series, conferences, and festivals; dozens of partnerships with local women's organizations in Asia, Latin America, and the Middle East to support new women's film festivals internationally; thousands of women filmmakers from diverse backgrounds who are lifting their voices and creating a more just and representative world through the art of film. As we look ahead to our 50th anniversary, we remain committed to elevating women's voices in a changing industry and a challenging world.