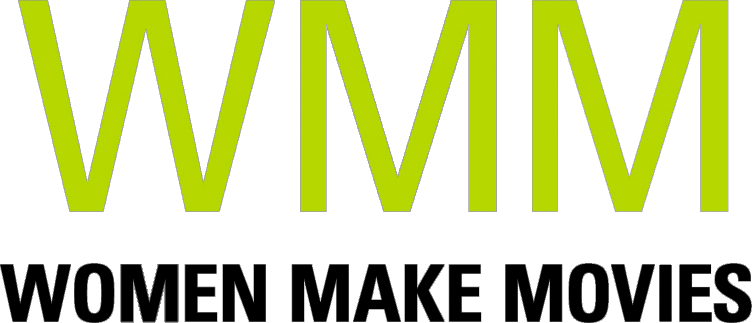 Welcome to the resource area for
Production Assistance Program filmmakers.
Announcement:

We are excited to announce that Front Row Insurance Brokers is offering Women Making Movies filmmakers special discounted rates on Production Coverage and Errors and Omissions (E&O) Insurance. E&O policies cover liability costs—legal fees and damages—incurred as a result of being sued for things like copyright violation or misappropriation of likeness. The program is underwritten by QBE, one of the largest writers of E&O policies for the US film industry.
A message from Front Row:
"Front Row is an insurance brokerage that focuses on entertainment insurance. We specialize in: film production, music, new media, art, and theatre. We also have expertise in fairs, festivals, and special events. Our insurance experts in TV and film production insured more than $5 billion worth of productions world-wide in 2019, leading to a 'preferred status' with the insurance companies. Our staff has spent a collective 520 years in the insurance industry- we put this experience to work for our clients.
We leverage our size and experience to negotiate the best possible rates with the insurance companies, which is why we are able to offer Women Making Movies this exclusive, discounted rate on E&O policies and other Production related coverage.
As brokers, we work for you, not the insurance company. We understand film and can provide you with the kind of empathy, support, and expertise you will only find with a specialized brokerage."
Website: www.frontrowinsurance.com
For more information or to get a quote, contact:
Stacie O'Beirne
646-849-4114
stacie@frontrowinsurance.com
---
Please note that some of the forms are online to submit electronically, while much of the information provided is in PDF format and requires Adobe Reader to view and print. 
All the essential information you need to know in order to use the PA program at WMM. Print out a copy and refer to it often!
---
Includes forms and information sheets you will be using regularly while in the program.
---
Information Resources
The following information, links, and additional reading can help you at any stage of your filmmaking process. We hope you will find them helpful in completing your projects.
Shopping Cart