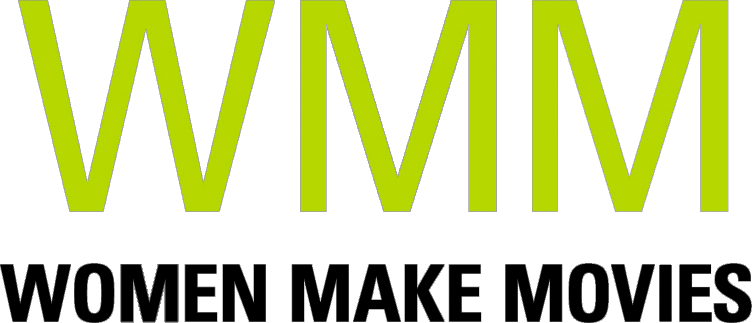 JOB OPENINGS
Marketing, Sales & Outreach Manager
Women Make Movies is seeking a digital-savvy, results-oriented, mission-driven Marketing, Sales & Outreach Manager. The Marketing, Sales & Outreach Manager is responsible for the development and implementation of all marketing campaigns, including serving as the point-person for design, production, and distribution of all print and digital marketing materials. The ideal candidate is equally passionate about the mission of Women Make Movies and marketing as a means of maximizing the organization's impact. The Marketing, Sales & Outreach Manager will work closely with the Director of Strategy & Innovation and supervise staff to maximize the distribution of Women Make Movies films to educational, cultural and community-/based organizations and other markets for independent media.
Founded in 1972, Women Make Movies, a New York City non-profit media organization and feminist social enterprise, is the leading distributor of films by and about women in North America. In addition to distribution, our Production Assistance Program assists women directors with their films from concept through completion. WMM is an equal opportunity employer and encourages women of color, LQBTQ identified applicants, and older women to apply.
Responsibilities:
Manage the development of all sales, marketing, and promotional materials needed for the marketing of WMM's films, including copywriting and graphic design;
Manage the promotion of the organization and individual films so as to maximize results; includes, but is not limited to, the timely execution of WMM marketing campaigns while ensuring a standard of excellence, and pursuing and obtaining strategic reviews by key influencers in WMM's constituent groups;
Manage WMM's online presence, including the WMM website and all social media channels; supervise Web Coordinator, consultants, and interns to ensure website and social media channels provide an excellent user experience for customers, donors, filmmakers, and other stakeholders;
Responsible for tracking results and reporting them on a weekly, monthly, and quarterly basis;
Represent WMM at public events, including occasional conferences and meetings, as needed;
General research, writing, and advocacy responsibilities as assigned by Director of Strategy and Innovation.
Qualifications:
3-5 years professional experience in film distribution, a nonprofit social enterprise, and/or work in marketing and sales;
Experience setting up and monitoring triggered and transactional email efforts, as well as drip campaigns;
Experience managing and supervising a small team with a track record of achieving results;
Enthusiasm about working in a results-driven environment;
Excellent multitasking, research, and organizational skills, and the ability to work both independently and with a team;
Flexibility, professionalism, and a positive attitude;
Tech-savvy with ability to learn new techniques and programs quickly;
Strong writing skills;
Enthusiasm, a passion for WMM, and a sense of humor are a plus.
Salary and Benefits:
Competitive salary commensurate with experience;
Excellent benefits package including medical and dental insurance, FSAs for Medical and Dependent Care, long-term disability coverage, retirement plan, and paid vacation and holidays.
To apply: Please send an email to jobs@wmm.com with the subject line "Marketing Manager" that includes a cover letter and résumé describing your relevant experience and salary requirements. NO PHONE CALLS, PLEASE!
INTERNSHIP PROGRAM
Since 1972, Women Make Movies has worked to facilitate the production, promotion and distribution of films by women.
Apply for an internship today and learn about working in film and for a women's non-profit.
Internships are available in the following departments:
Marketing/Publicity
Production Assistance/Fiscal Sponsorship
Distribution Administration
Social Media
Digital Media
Please note this is not a production internship. All work is done remotely or in our Manhattan office.
Qualifications & Time Commitment
Qualified candidates will demonstrate excellent communication and organizational skills, and the ability to multi-task and work independently. Familiarity with internet research and the Microsoft Office suite necessary. Knowledge of and interest in feminist media a plus. Interns are asked to work a minimum of 15 hours per week during the school year and 24 hours per week in the summer. Duration is flexible to meet university requirements, but a minimum commitment of three months is optimal. All interns will be required to sign an Internship Letter of Agreement that outlines the duration and schedule of their internship.
Benefits & Compensation
All WMM internship positions are unpaid. However, interns qualify for and have access to a number of services and benefits: Local travel reimbursement, free workshop attendance, free access to screen titles from our collection, college or university course credit.
Application
Applications are accepted year round. All candidates are required to fill out an application and submit a resume and references. International applicants are encouraged to submit an application, however Women Make Movies does not provide visas or accommodations for individuals coming from abroad. 
CLICK HERE TO APPLY
Shopping Cart