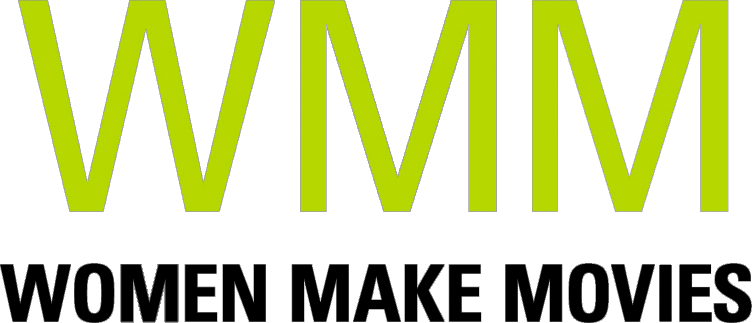 JOB OPENINGS
Finance and Administrative Manager
Production Assistance Program Director
Finance and Administrative Manager
Women Make Movies, a non-profit media organization based in NY, seeks a Finance and Administrative Manager with exceptional administrative, management, and organizational skills. The Finance and Administrative Manager is responsible for the overall financial management of the organization, human resources, and general office administration including facilities and IT (thru vendor). This position will work closely with the Executive Director and other staff to ensure that strong financial, human resource, and operational systems are in place and to build and grow systems to support organizational development. The ideal candidate for this position has significant experience in non-profit management but is also knowledgeable of business or earned-income organizations. We are looking for someone to work in a busy, collaborative environment, with the judgment to make sound decisions.
Financial planning and budget management:
Supervise the Finance and Office Coordinator in bookkeeping functions of the organization, including AP/AR, wires and ACH's, Credit card management, and reconciliations;
Oversee the preparation of timely and accurate financial statements and reports for use by management and Board;
Work on annual budget preparation process in collaboration with the Executive Director;
Work on grant reports to funders;
Manage payroll process;
Work with Executive Director on management of investments;
Financial oversight of the organizations $7 million fiscal sponsorship program.
Human resources and benefits administration:
Manage Human Resources by implementing HR policies and processes, including those regarding recruitment, hiring, payroll, compensation and benefits, performance evaluations, disciplinary procedures, training and professional development and exit procedures;
Serve as resource to staff on human resource and benefit issues;
Build an environment of openness, with attention to staff needs and development;
Ensure compliance with all legal human resources requirements;
Manage WMM's benefits programs including COBRA notifications and enrollments;
Maintain confidential personnel files.
IT, Operations, IT and other administration:
Responsible for facilities, office equipment, front office operations, IT, vendors and consultants;
Supervise office coordinator duties including billings, record keeping, filing, vendor relationships, and general office support and maintenance;
Overall responsibility for WMM's internship program;
Maintains and manages relationships with landlord and tenants;
Manage in-house information systems to include essential operational information, such as account usernames and passwords, keeping operational procedures and manuals up-to-date, keeping operations calendar, keeping organizational and corporate files, etc;
Insurance and risk management;
Serve as an internal leader, modeling organizational culture and professionalism;
Other duties as assigned.
Skills, Qualifications and Other Requirements:
5 + years of progressive management-level responsibility in a non-profit organization or a for profit film organization – women's or arts organization a plus;
Excellent financial, budgeting, and operations management skills; expertise with Quick Books and/or standard accounting practices;
Proven experience in program or institutional management;
Prior Salesforce, Woo Commerce and Word Press experience is a big plus;
Experience with IT and the ability to design and implement organizational systems using available technology;
Ability to prioritize and problem-solve while handling multiple tasks, supervising, and managing the work of others;
Flexibility, professionalism, and a positive attitude;
Sense of humor appreciated;
Commitment to feminism.
BENEFITS
Excellent benefits package including medical and dental insurance, long term disability, generous retirement plan, vacation, and paid holidays. Women Make Movies is an equal opportunity employer and encourages women of color, LGBTQI, and older women to apply.
PROFESSIONAL LEVEL: Managerial
MINIMUM EDUCATION REQUIRED: 4-year degree
HOW TO APPLY
Please email resume with cover letter noting relevant experience and salary requirements to jobs@wmm.com. NO PHONE CALLS, PLEASE. Please indicate "Finance and Administrative Manager" in the subject line.
Production Assistance Program Director
Women Make Movies, a NYC-based non-profit media organization that supports women filmmakers, is seeking a Director for our Production Assistance Program. This position is part of our Senior Management team and reports directly to the Executive Director. The PA Program supports emerging and established women filmmakers from concept to completion with a tailored suite of professional development services, nonprofit tax-exempt status through fiscal sponsorship, consultations, on-line resources, and webinars and networking events. The Production Assistance Program Director is responsible for developing and implementing all aspects of the program including administration and general outreach. Specific duties include consultation with producers on production management, budgeting and fundraising; developing, scheduling and promoting webinars on production and the independent film industry and, working with the Executive Director on long range plans and development for the program. The Program Director represents the organization to the NYC community as well as regional and national film festivals, conferences and industry events. This position supervises a Sr. Program Coordinator, consultant(s)and interns.
Requirements:
Minimum of 4-6 years of progressive, management-level responsibility in film industry or arts related organization.
Significant experience with or knowledge of film productionand/or raising money for film production, including proposal writing for government, foundation, and corporate sources.
Excellent multitasking, research, and organizational skills, and the ability to work both independently and with a team;
Desire to grow and develop the filmmaker services programs of the organization, particularly through marketing and outreach.
Management and supervision experience
Flexibility, professionalism, and a positive attitude;
Enthusiasm, a passion for WMM, and a sense of humor are a plus.
Salary and Benefits:
Competitive salary commensurate with experience;
Excellent benefits package including medical and dental insurance, FSAs for Medical and Dependent Care, long-term disability coverage, retirement plan, and paid vacation and holidays.
To apply: Please send an email to jobs@wmm.com with the subject line "Production Assistance Manager" that includes a cover letter and résumé describing your relevant experience and salary requirements. Applications without salary requirements will not be considered. While it would be great if the candidate was based in the New York metro area, we are open to receiving applications from all candidates, particularly those on the East Coast. Founded in 1972, Women Make Movies, a New York City non-profit media organization and feminist social enterprise dedicated to anti-racism and social justice, is the leading distributor of films by and about women in North America. Our Production Assistance Program assists women directors with their films from concept through completion. The goal of all these services is to accelerate the work of the women media-makers to achieve the highest levels of artistic excellence and we are proud that filmmakers from our programs have won or been nominated for Academy awards for the last 14 years. WMM is an equal opportunity employer and encourages women of color, LQBTQ identified or non-binary applicants, and older women to apply. NO PHONE CALLS, PLEASE!
INTERNSHIP PROGRAM
Since 1972, Women Make Movies has worked to facilitate the production, promotion and distribution of films by women.
Apply for an internship today and learn about working in film and for a women's non-profit.
Internships are available in the following departments:
Marketing/Publicity
Production Assistance/Fiscal Sponsorship
Distribution Administration
Social Media
Digital Media
Please note this is not a production internship. All work is done remotely or in our Manhattan office.
Qualifications & Time Commitment
Qualified candidates will demonstrate excellent communication and organizational skills, and the ability to multi-task and work independently. Familiarity with internet research and the Microsoft Office suite necessary. Knowledge of and interest in feminist media a plus. Interns are asked to work a minimum of 15 hours per week during the school year and 24 hours per week in the summer. Duration is flexible to meet university requirements, but a minimum commitment of three months is optimal. All interns will be required to sign an Internship Letter of Agreement that outlines the duration and schedule of their internship.
Benefits & Compensation
All WMM internship positions are unpaid. However, interns qualify for and have access to a number of services and benefits: Local travel reimbursement, free workshop attendance, free access to screen titles from our collection, college or university course credit.
Application
Applications are accepted year round. All candidates are required to fill out an application and submit a resume and references. International applicants are encouraged to submit an application, however Women Make Movies does not provide visas or accommodations for individuals coming from abroad. 
CLICK HERE TO APPLY
Shopping Cart