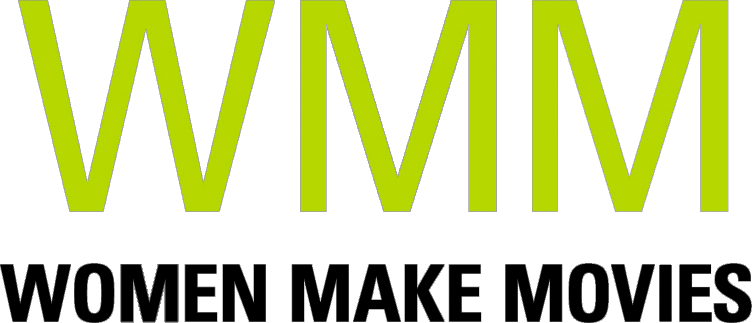 JOB OPENINGS
Operations and Finance Manager
Internships
Operations and Finance Manager
Women Make Movies (WMM) is a non-profit media organization based in New York City. For more than 45 years, we have been championing the diverse world of women filmmakers and their stories. We are one of the leading advocates for "women making movies," and we proudly support women producers and directors from the beginning, planting the seeds for a diverse and inclusive filmmaking landscape. As the world's leading distributor of independent films by and about women, we amplify historically ignored voices and challenge the mainstream media. WMM-supported films and filmmakers have been recognized at Sundance, the Emmys, the Peabody Awards, and the Academy Awards.
WMM is deeply committed to diversity and inclusion, it's part of our DNA. We were founded on a mission of expanding the industry to provide opportunities to underserved populations, and we have always supported the films of women from all communities. The notable filmmakers we work with represent a full spectrum of voices and we proudly believe that amplifying a diverse slate of women's voices through impactful media is the key to changing the world.
WMM is in a period of growth and transition, and we are in the process of reorganizing and re-envisioning staff positions. Now is a great time to join our team – you can contribute directly to our exciting, evolving organization, and play a direct role in helping women from every corner of society tell stories that impact us all. If you are someone who thrives in an exciting, challenging, fast-paced, collaborative work environment, and you believe in the power of elevating the messages of women – all women – then we encourage you to join our team.
Description of the Role
As part of Women Make Movies' leadership team, the Operations and Finance Director (OFD) is the person who makes the organization's non-profit and business processes run smoothly. The OFD thrives on making things happen – from recruiting and retaining the best people, to making sure the office and our technologies are operating effectively and efficiently. The OFD excels at budget management and loves to find new and better ways to support WMM and its team. If the OFD succeeds, then WMM and the media makers we support will all succeed.
Areas that the OFD include:
Operations and IT Infrastructure
The OFD manages our infrastructure: office, systems, vendors, tenants, and equipment. They liaise with our IT consultants. WMM is a media organization based on using technology to tell impactful stories and as technology evolves, so does WMM. From finding the best CRM and communications systems to implementing the most efficient bill paying and project management platforms, the staff and our filmmakers rely on the OFD to enable their work.
Finance and Budget Management
The OFD is the person who is responsible for the administrative and operations budgets for the Organization, and works with the ED on overall budget and grant reporting. They manage the banking, annual audit, reconciliations and provide financial oversight of WMM's popular fiscal sponsorship program. The OFD supervises the Finance and Office Coordinator who handles the bookkeeping functions of the organization, including AP/AR, wires and ACH's, and credit card management.
Human Resources and Culture Enrichment
WMM's mission is to support the creators of diverse women's media. We are centered on elevating the voices of women – which begins with a diverse, empowered staff of people dedicated to this mission. The OFD reinforces WMM's inclusive and open culture by putting practices in place to attract and retain a staff representing the range of voices of our filmmakers. This includes overseeing WMM's staff development, benefits and compensation programs and ensuring compliance with all legal HR requirements.
Skills, Qualifications and Other Requirements:
5 + years of progressive management-level responsibility in a non-profit organization or a for-profit film organization – women's or arts organization a plus
Excellent financial, budgeting, and operations management skills; expertise with Quick Books and/or standard accounting practices
Proven experience in program or institutional management
Strong process orientation and a desire to always find new and efficient ways to get things done
Experience and comfort level with IT and the ability to provide insight and guidance into organizational systems using available technology
Prior Salesforce experience is a big plus
Ability to prioritize and problem-solve while handling multiple tasks, supervising, and managing the work of others
Flexibility, professionalism, and a positive attitude
Sense of humor appreciated
Commitment to feminism, champion of DEI
Benefits
Women Make Movies prides itself on its generous benefits plans, which include:
Outstanding medical and dental coverage
Long term disability
Lucrative retirement plan (with matching and employer contributions, starting after 2 years, and increasing with tenure to up to 15%)
Excellent vacation and paid holiday offering
Meaningful work at an organization that is elevating the voices of underserved communities
Women Make Movies is an equal opportunity employer and encourages women of color, LGBTQI, and older women to apply.
Professional Level
Managerial
Minimum Education Required
4-year degree
How to Apply
Please email resume with cover letter noting relevant experience and salary requirements to [email protected]. NO PHONE CALLS, PLEASE. Please indicate "Operations & Finance Manager" in the subject line.
INTERNSHIP PROGRAM
Since 1972, Women Make Movies has worked to facilitate the production, promotion and distribution of films by women.
Apply for an internship today and learn about working in film and for a women's non-profit.
Internships are available in the following departments:
Please note this is not a production internship. All work is done remotely or in our Manhattan office.
Qualifications & Time Commitment
Qualified candidates will demonstrate excellent communication and organizational skills, and the ability to multi-task and work independently. Familiarity with internet research and the Microsoft Office suite necessary. Knowledge of and interest in feminist media a plus. Interns are asked to work a minimum of 15 hours per week during the school year and 24 hours per week in the summer. Duration is flexible to meet university requirements, but a minimum commitment of three months is optimal. All interns will be required to sign an Internship Letter of Agreement that outlines the duration and schedule of their internship.
Benefits & Compensation
All WMM internship positions are unpaid. However, interns qualify for and have access to a number of services and benefits: Local travel reimbursement, free workshop attendance, free access to screen titles from our collection, college or university course credit.
Application
Applications are accepted year round. All candidates are required to fill out an application and submit a resume and references. International applicants are encouraged to submit an application, however Women Make Movies does not provide visas or accommodations for individuals coming from abroad. 
CLICK HERE TO APPLY
Shopping Cart