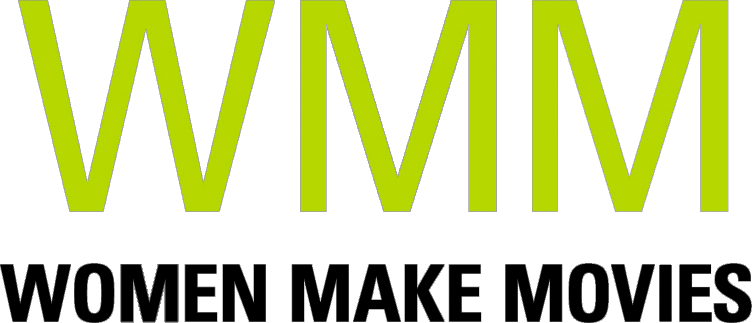 ABOUT WEBINARS AND WORKSHOPS
These events are targeted at all levels of filmmakers. They provide networking opportunities as well as valuable and practical information about the business of filmmaking. 
---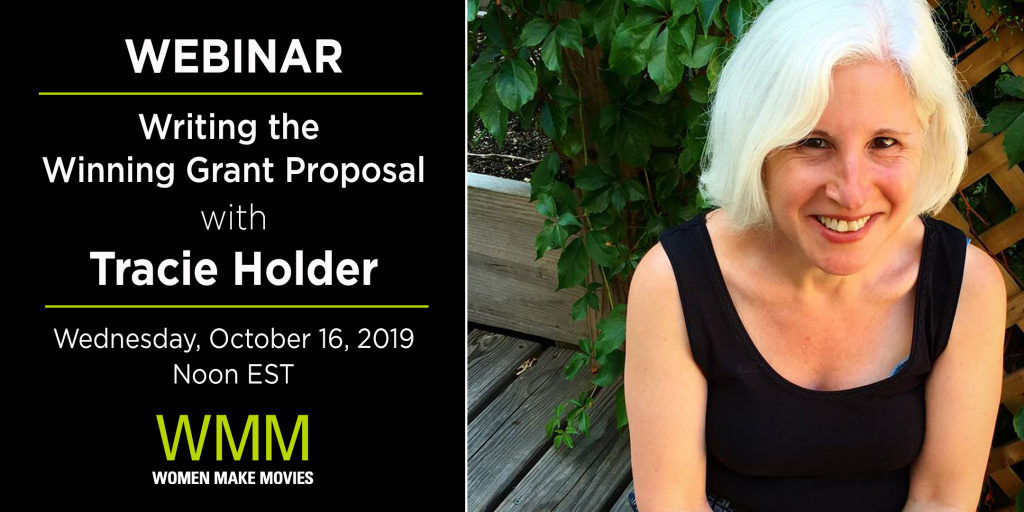 Writing the Winning Grant Proposal with Tracie Holder
Writing a great proposal is one of the key things filmmakers need to be able to do. While not everyone is a born-wordsmith, there are things you can learn, such as language and strategies around proposal writing, that work. Whether you are a film professional or just starting out, this webinar is for you. We will talk about the Documentary Core Application and other successful tools to have at hand, the difference between a proposal and a pitch deck, what needs to be in a two-pager, and more.
Tracie Holder is a filmmaker, consultant, producer, and film funding specialist and has been working in the field for more than 20 years.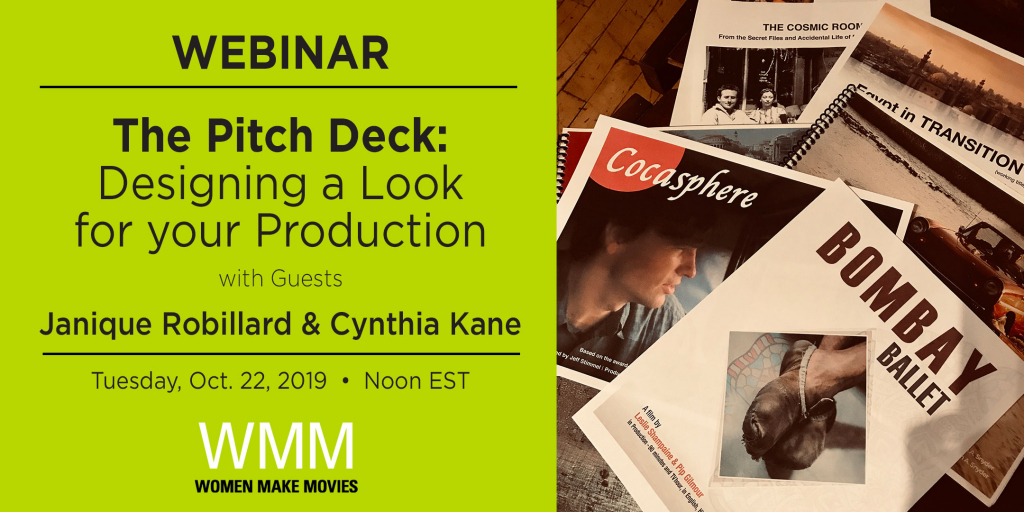 The Pitch Deck: Designing a Look for Your Production
Nowadays, it's not enough to send a sharply written proposal to funders, grantors, equity investors, broadcasters and the like. Pitch decks are an important tool for making sure your project gets the attention it deserves. Janique Robillard is a producer/ director and designer with an international client base. She works to create the right look for your project and enhance the language within your proposal. Cynthia Kane writes grants proposals and collaborates with designers to find the right look and feel for each individual project. In this webinar, we'll look at inexpensive ways of using Google Sheets, InDesign, and Canva to create visual excitement around your project to get what you ultimately need: Funding!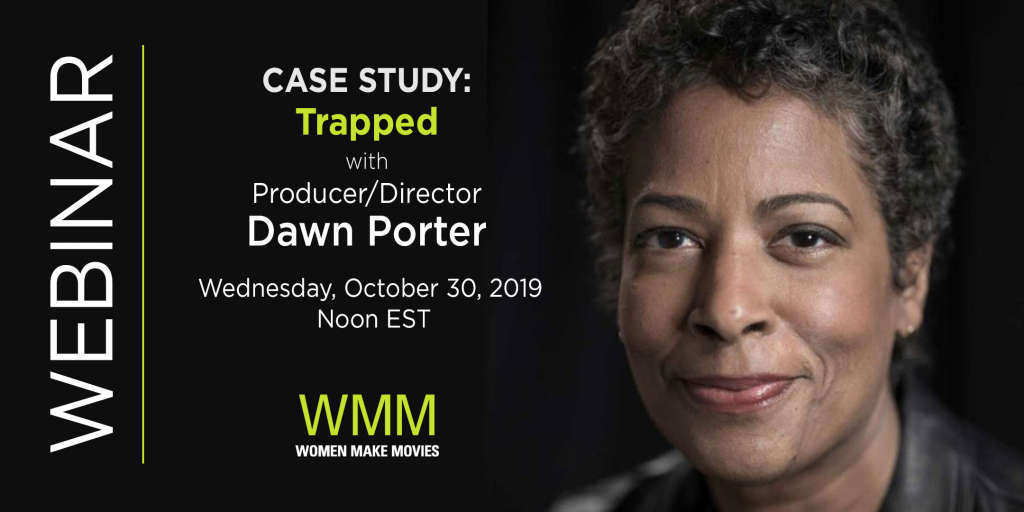 Case Study: Trapped with Producer/ Director Dawn Porter
Please join us for this special in-depth webinar with Dawn Porter, the award-winning producer and director of Trapped. The film premiered at Sundance 2016, winning the Special Jury Award for Social Impact Filmmaking. Produced also by Marilyn Ness, Katy Chevigny, and Big Mouth Productions, Trapped was released theatrically, premiered on Independent Lens, and can now be streamed on Amazon Prime. In its three years since premiering, it has become in more urgent and significant than ever.
In addition to Trapped, Dawn will speak about other work including Gideon's Army, her original Netflix series Bobby Kennedy for President, as well as current projects. This is a conversation not to be missed!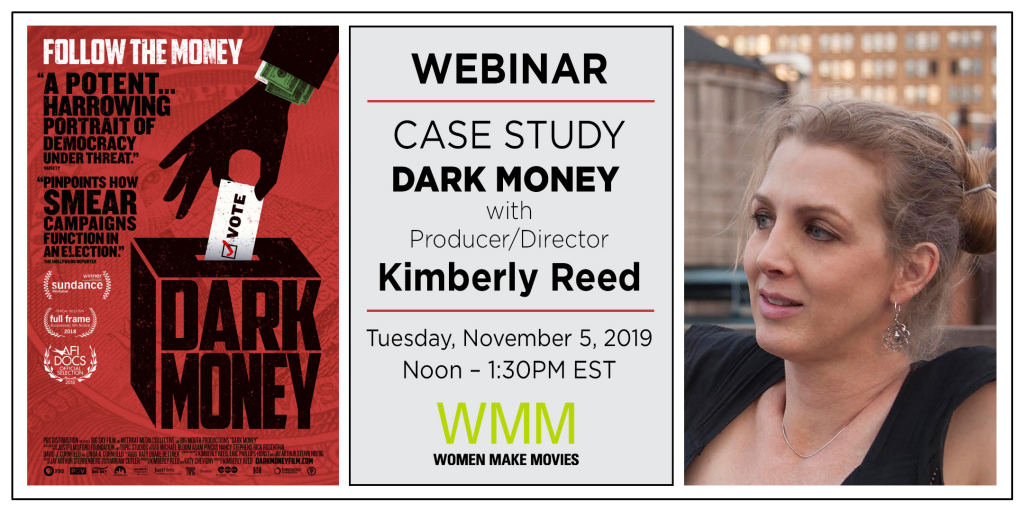 Case Study: Dark Money with Producer/Director Kimberly Reed
Please join us for this special in-depth webinar with Kimberly Reed, producer and director of political thriller documentary, Dark Money. We'll discuss her independent journey to make this award-winning documentary and the impact campaign accompanying it. Premiering at Sundance 2018, Kim and Dark Money won the Sundance Institute / Amazon Studios Producer Award at the festival that year after which the film was released theatrically, shortlisted for the Oscars, had its broadcast premiere on PBS' POV and is now streaming on Amazon Prime.
Additionally, Kim will speak about her previous films including the multi-award-winning Prodigal Sons, and what is up next for her. This is a conversation with a woman quickly becoming one of our top documentary filmmakers. It's not to be missed!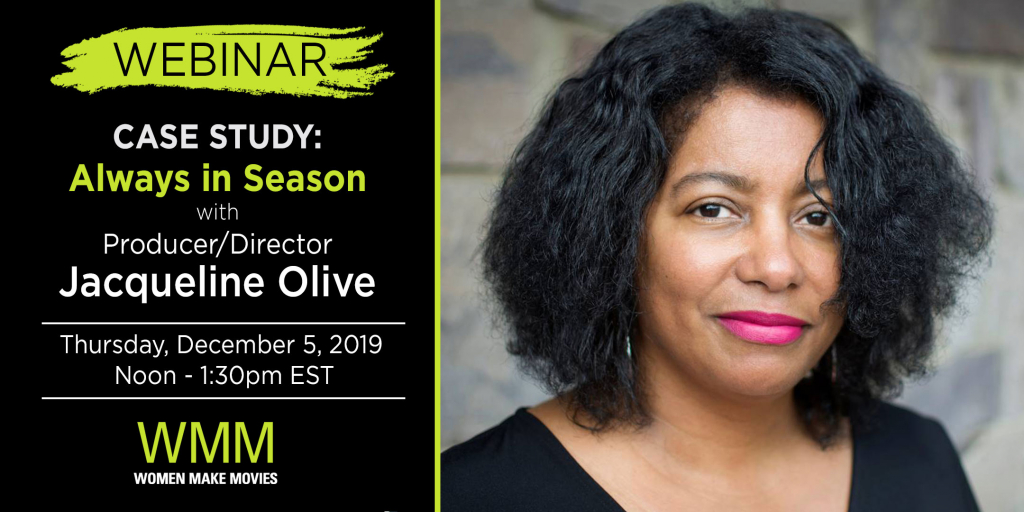 Case Study: Always in Season with Producer/Director Jacqueline Olive
Please join us for this special in-depth webinar with Jacqueline Olive, the producer and director of Always in Season. Winner of the Special Jury Award for Moral Urgency at Sundance 2019, where it premiered, this compelling documentary explores the lingering impact of more than a century of lynching African Americans and connects this form of historic racial terrorism to racial violence today. The webinar will trace the film's path from inception, through fundraising, through its theatrical release this fall, and a broadcast premiere on Independent Lens in 2020.
---
PRICING AND DISCOUNTS
A discount of $10 is available to WMM Production Assistance Program and Distribution Filmmakers as well as members of WMM Partner Groups.
Discount Partner Groups include:
Black Documentary Collective
Black TV & Film Collective
Black Public Media
BRIC
Chicken & Egg
Cinema Tropical
DCTV
Film Fatales
Film North
Firelight Media
IDA
IFP
ITVS
KitSplit
Meerkat Media
Mezcla Media Collective
NYC Women Filmmakers
NYU
NYWIFT
POV
Producers Guild of America (PGA)
She Films
Southern Documentary Fund
SVA
Third World Newsreel
Union Docs
---
To stay up-to-date on all upcoming webinars and workshops,
sign up for our weekly e-newsletter News You Can Use
COMPLETE LIST OF UPCOMING AND PAST WEBINARS AND WORKSHOPS
Shopping Cart