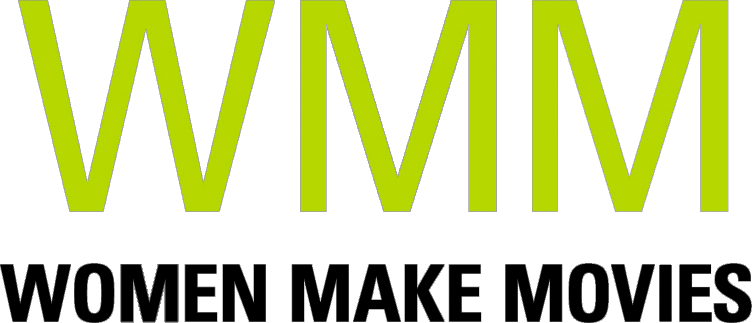 ABOUT WEBINARS AND WORKSHOPS
These events are targeted at all levels of filmmakers. They provide networking opportunities as well as valuable and practical information about the business of filmmaking. 
---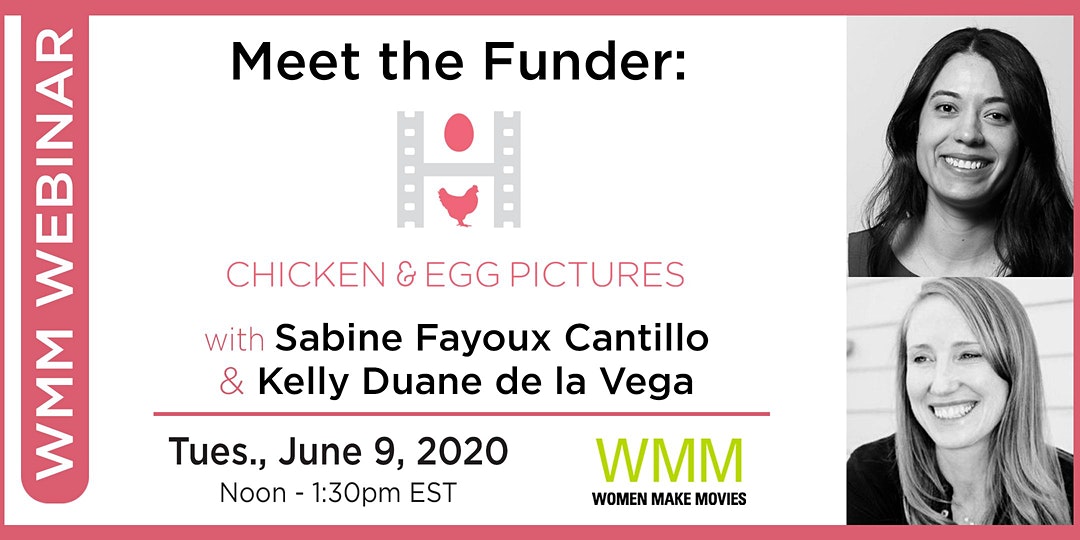 Chicken & Egg Pictures supports women nonfiction filmmakers whose artful and innovative storytelling catalyzes social change. Since 2005, Chicken & Egg Pictures has awarded $7 million in grants and thousands of hours of creative mentorship to over 300 filmmakers. Films supported by Chicken & Egg Pictures' (Egg)celerator Lab include Through The Night (Loira Limbal), Always in Season (Jacqueline Olive), One Child Nation (Nanfu Wang, Jialing Zhang), Whose Streets? (Sabaah Folayan), and The Feeling of Being Watched (Assia Boundaoui). Our special guests are Program Manager Sabine Fayoux Cantillo and Head of Partnerships and Impact Kelly Duane de la Vega.
Sabine plays a key role in the planning and implementation of several programs including the Chicken & Egg Award, Next Gen Egg, and AlumNest. Prior to 2020, Sabine coordinated all logistics for Chicken & Egg Pictures' flagship programs including open calls, creative retreats, and direct support to filmmakers. She has also been instrumental in the (Egg)celerator Lab program for first- and second-time filmmakers.
Kelly plays an integral role in several programs including Docs by the Dozen, focused on shorts and series, and Project: Hatched, focused on the development of innovative impact strategies. She is also an award-winning independent filmmaker. Her credits include Better This World, El Poeta, The Two Killings of Sam Cooke , and The Return. Register now.
Join us for a conversation with the ITVS Funding Initiatives Team to hear about their current opportunities, tips for successful funding applications, and getting your most pressing questions answered. Pamela Torno and Keri Archer Brown from ITVS' content team join WMM for the first time to talk to us and unpack the many funding initiatives that ITVS has to offer and how to make your submissions stand out. Register now.
***If you are unable to participate live, a recording of this webinar will be emailed to all registrants and available for three months after the recording is posted.
---
PRICING AND DISCOUNTS
A discount of $10 is available to WMM Production Assistance Program and Distribution Filmmakers as well as members of WMM Partner Groups.
Discount Partner Groups include:
Black Documentary Collective
Black TV & Film Collective
Black Public Media
BRIC
Chicken & Egg
Cinema Tropical
DCTV
Film Fatales
Film North
Firelight Media
IDA
IFP
ITVS
KitSplit
Meerkat Media
Mezcla Media Collective
NYC Women Filmmakers
NYU
NYWIFT
POV
Producers Guild of America (PGA)
She Films
Southern Documentary Fund
SVA
Third World Newsreel
Union Docs
---
To stay up-to-date on all upcoming webinars and workshops,
sign up for our weekly e-newsletter News You Can Use
COMPLETE LIST OF UPCOMING AND PAST WEBINARS AND WORKSHOPS
Shopping Cart