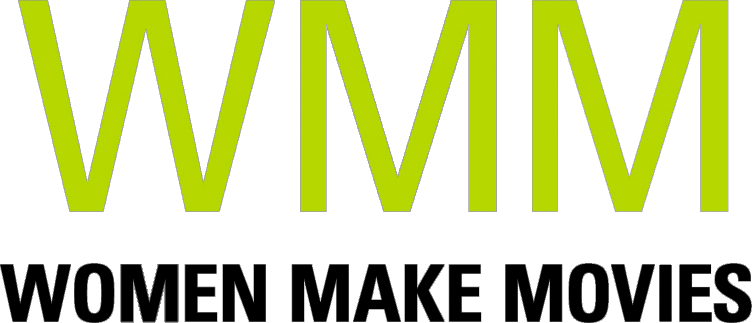 ABOUT WEBINARS AND WORKSHOPS
These events are targeted at all levels of filmmakers. They provide networking opportunities as well as valuable and practical information about the business of filmmaking. 
---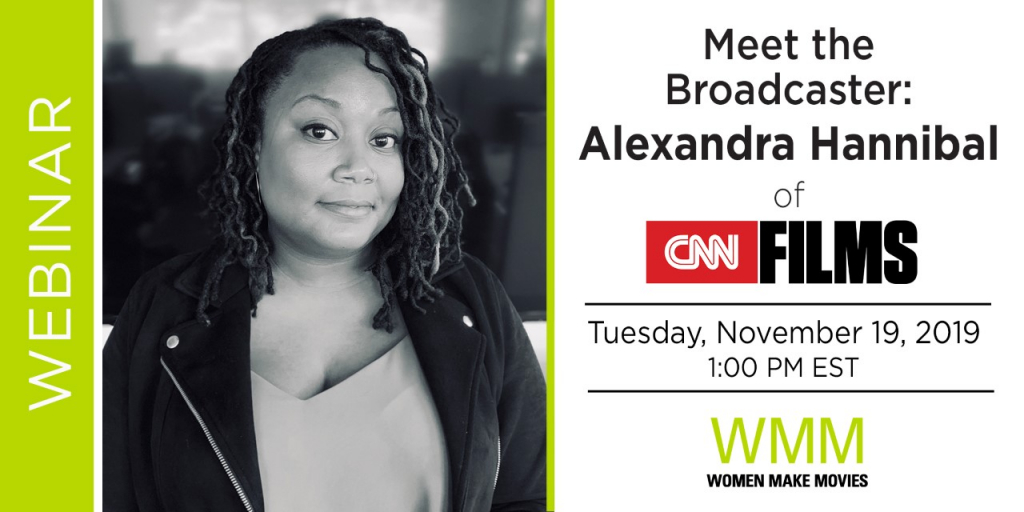 CNN Films brings distinguished, thought-provoking documentary feature and short films to festival audiences and distribution across CNN's platforms. RBG, Apollo 11, Three Identical Strangers, Halston, Love Gilda, Trophy, Elián, American Jail, LINDA RONSTADT: The Sound of My Voice, Blackfish, Raising Ryalnd, and many more are among CNN Films that you may have seen at a festival, a theater, on an airplane, or via a streaming service.
Joining Women Make Movies for the first time is Alexandra Hannibal, Director of Content Development for CNN Films. She will talk about what kind of engaging subjects and conversations her team explores for the fascinating and dynamic documentaries they produce at CNN Films. Since 2013, the team has acquired, produced, or commissioned more than 45 short and feature-length films, examining the important history, culture, and natural world around us. Along the way, their work has been honored by 3 Emmys, 2 Television Academy Honors, a Peabody, an Academy Award, and multiple PGA and BAFTA nominations.
Don't miss this valuable opportunity to engage with one of the most exceptional leaders in documentary film and come prepared with questions!
**A copy of this webinar will be available to all registrants for three months after the recording is posted.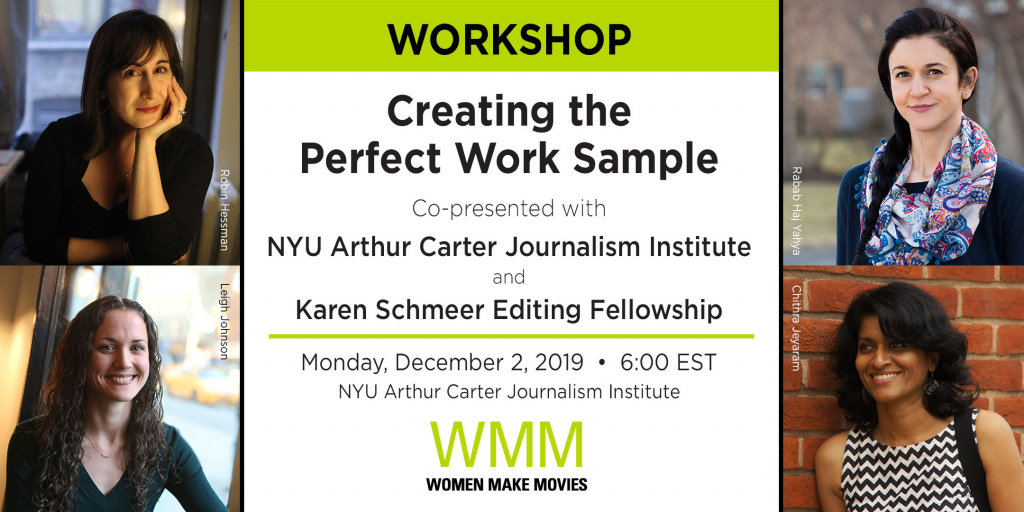 Women Make Movies, the NYU Arthur Carter Journalism Institute and the Karen Schmeer Editing Fellowship are thrilled to present this workshop about what makes that winning, fundable work sample. Whether you're pitching at a forum or submitting for funding through a foundation or a granting organization, you need to show visual material from your film – this can be in the form of a trailer, scene selects or a combination of both. Often you need various lengths of this 'sample'. While the written proposal is essential, remember documentaries are meant to be seen, thus a strong visual sample can be the difference in getting the funding or not.
We are proud to be joined by Robin Hessmann, award-winning filmmaker and one of the founders of the Karen Schmeer Editing Fellowship, along with editors Leigh Johnson, Rabab Haj Yahya and Chithra Jeyaram. An in-person workshop for filmmakers and editors alike, this is an evening not be missed!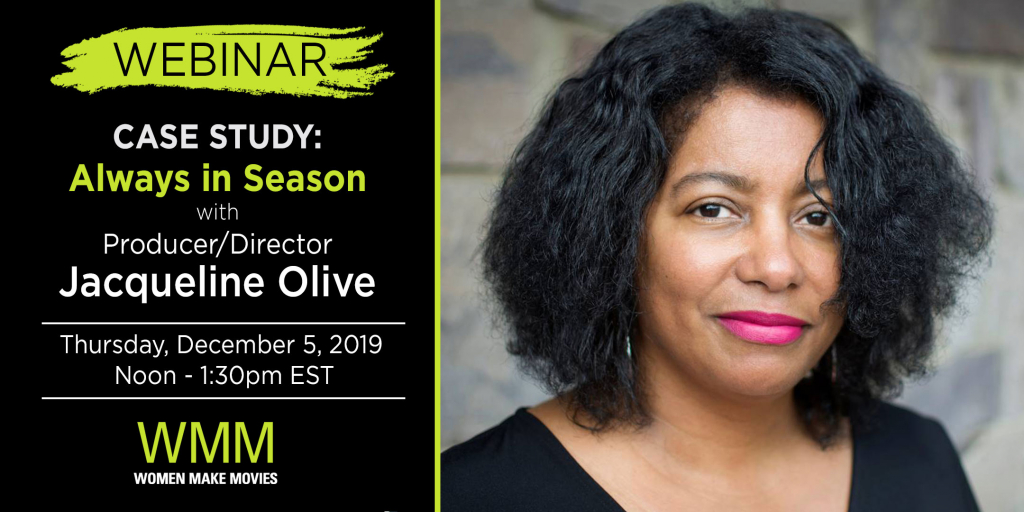 Please join us for this special in-depth webinar with Jacqueline Olive, the producer and director of Always in Season. Winner of the Special Jury Award for Moral Urgency at Sundance 2019, where it premiered, this compelling documentary explores the lingering impact of more than a century of lynching African Americans and connects this form of historic racial terrorism to racial violence today. The webinar will trace the film's path from inception, through fundraising, through its theatrical release this fall, and a broadcast premiere on Independent Lens in 2020.
---
PRICING AND DISCOUNTS
A discount of $10 is available to WMM Production Assistance Program and Distribution Filmmakers as well as members of WMM Partner Groups.
Discount Partner Groups include:
Black Documentary Collective
Black TV & Film Collective
Black Public Media
BRIC
Chicken & Egg
Cinema Tropical
DCTV
Film Fatales
Film North
Firelight Media
IDA
IFP
ITVS
KitSplit
Meerkat Media
Mezcla Media Collective
NYC Women Filmmakers
NYU
NYWIFT
POV
Producers Guild of America (PGA)
She Films
Southern Documentary Fund
SVA
Third World Newsreel
Union Docs
---
To stay up-to-date on all upcoming webinars and workshops,
sign up for our weekly e-newsletter News You Can Use
COMPLETE LIST OF UPCOMING AND PAST WEBINARS AND WORKSHOPS
Shopping Cart