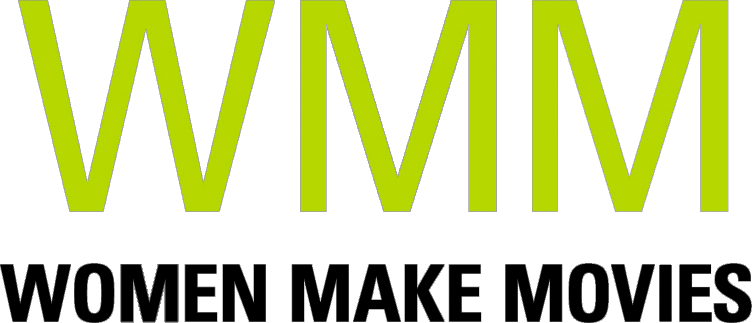 Women Make Movies has a 50-year history of supporting women filmmakers and distributing artistically significant films to audiences with an intentional focus on uplifting the voices of underrepresented women and enriching society. With a mission of increasing gender equity in the film industry, we support women filmmakers with production assistance and tailored distribution strategies. We have a long history of supporting women of color, differently abled women, LGBTQIA people, and other communities too rarely represented both on-screen and behind the camera. 
4 Easy Ways to Donate
1.  Donate through our shopping cart 

:

2. Donate through Paypal:

3. Donate with Zelle®
If you would rather not use a credit card you can also contribute through Zelle® by using the email [email protected].  Please put "donation" in the memo field. Learn more here.
4. Mail us a check: 
Women Make Movies
231 W 29th Suite 1006
New York, NY 10001
Please Note Our New Address
Women Make Movies is a 501(c)(3) non-profit and a leading national organization dedicated to supporting women and women identified documentary directors and producers. We believe the film industry must truly represent the full diversity of our world, and that diverse filmmakers should be able to win acclaim and build long-term careers.
Here's what we accomplished in the last year:
More than 1,500 filmmakers around the world attended our workshops and webinars, gaining career skills they need to succeed
Through our support, filmmakers raised more than $27 million for their projects in the last 5 years and more than $5.5 million last year.
We have returned more than $1.5 million in royalties to filmmakers in the last 5 years.
For the 16th year, films or filmmakers from our programs have won or been nominated for Academy Awards
10 of our filmmakers were nominated or won Emmy awards including CODED BIAS and FANNIE LOU HAMER's AMERICA won Best TV Documentary from the IDA 2022 awards.
Your tax-deductible donation to Women Make Movies will help more diverse women get their films made. You'll be supporting our goal of increasing the audiences for independent films by women that shed light on important issues and creating visibility for the women who are invisible in mainstream media. You'll also be helping emerging women filmmakers get training, technical assistance and information.