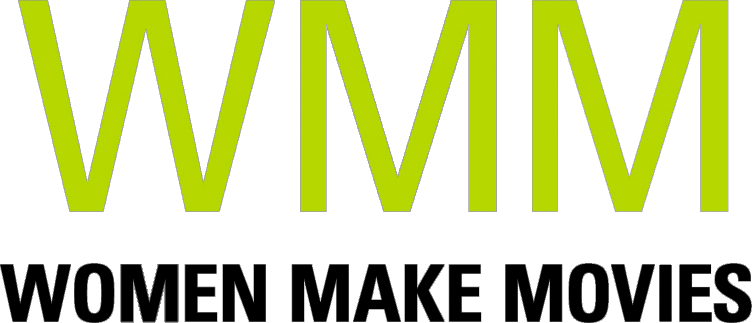 STAFF
---
---
BOARD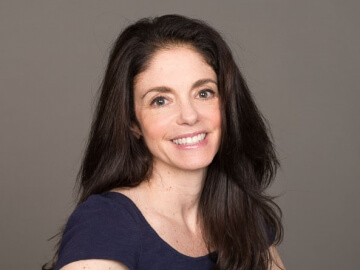 Nicole Page
President
Partner, Reavis Page Jump LLP
Head of Business Affairs, Engle Entertainment, Inc.
Nicole is a Partner at Reavis Parent Lehrer LLP where she specializes in entertainment, intellectual property and employment law.  Nicole is also Head of Business Affairs at Engel Entertainment, Inc., a New York City based film and television production company. Nicole counsels filmmakers, producers and feature film and television production companies in connection with issues ranging from film financing, rights acquisition, production agreements, exploitation of ancillary rights, content licensing, clearance, distribution and an array of related matters. Nicole serves as production counsel and negotiates theatrical, broadcast and home video distribution deals for many film and television productions. She also represents commercial photographers as well as directors, performers, writers and others in the arts and entertainment industries. Nicole regularly lectures and writes on legal issues in the arts and media. She has appeared on panels at SXSW, Slamdance, The Hamptons International Film Festival, The World Congress of Science and Factual Producers, Napa Valley Film Festival, IFP and RealScreen, among other festivals and conferences. Nicole works with WMM and other organizations (like NYWIFT) to provide relevant and topical information to filmmakers and counsels and supports filmmakers in the WMM fiscal sponsorship and distribution programs, and has participated in workshops sponsored by WMM for its filmmakers.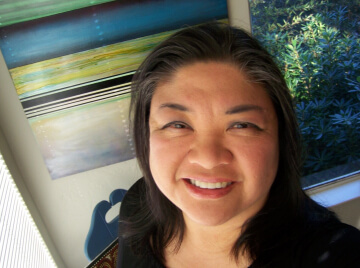 Claire Aguilar
Vice President
Consulting Producer and Strategist 
Claire Aguilar is a programmer and independent consultant and strategist.  She is formerly the Director of Programming and Policy at IDA (International Documentary Association), overseeing IDA's professional development, education, mentorship and training initiatives. Aguilar was the primary programmer for IDA's biennial "Getting Real" documentary conference.  She is the former Director of Programming and Industry Engagement at Sheffield Doc/Fest, one of the leading festivals for documentary and digital media where she curated and directed the film program for Doc/Fest 2015 and 2016, programming over 350 films and working with over 200 filmmakers and media creatives. At the Independent Television Service (ITVS), she served as Vice President of Programming and Executive Content Advisor, working on program content and strategy for the organization, including commissioning programming from international and U.S. independent producers.  She co-curated the Emmy and Peabody awarded series Independent Lens, PBS's prominent showcase of independently produced films. She has served as a festival juror, programming consultant and panelists for IDFA, Dok Leipzig, DocAviv, the Ford Foundation, the Corporation for Public Broadcasting, the Rockefeller Foundation, The National Endowment for the Arts, the Pew Fellowships in the Arts and many other media organizations and film festivals.  She is Vice President of the Board of Women Make Movies, and serves on the Executive boards of Firelight Media and the Why Foundation. She is a second-generation Filipina American and lives in Los Angeles.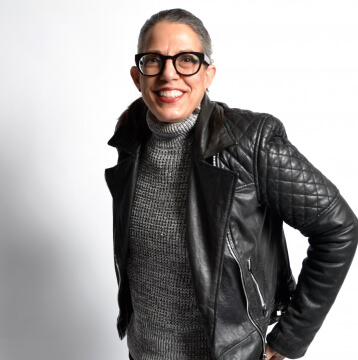 Tina DiFeliciantonio
Treasurer
Director/Producer, Naked Eye Productions, Ltd.
From cinema vérité to impressionistic documentaries, Tina DiFeliciantonio's critically acclaimed work has been screened and broadcast in countries throughout the world.  Along with her partner Jane C. Wagner, she has tackled a wide range of subjects—social justice, human rights, teenage sexuality, child abuse, sustainable energy, art, science and ethics—garnering dozens of top honors, such as two National Emmy Awards and two Sundance Film Festival Awards, including the Grand Jury Prize.
DiFeliciantonio began her professional career after graduating from Stanford University's Master's Film Program, where she made her directing debut with the student Academy Award-winning LIVING WITH AIDS, which was the first film on the subject to be broadcast on PBS.  Over the years, her intellectual and creative collaboration partnership with Wagner has matured into a dynamic partnership that is sustained by a shared vision and passion for storytelling. Having worked in countries throughout the world, including Senegal, Abu Dhabi, Bangladesh, India, Japan, China and Turkey, their films have been aired on P.O.V., Sundance Channel, Showtime, HBO, TLC, MTV, SyFy, USA Networks and foreign television. Support for their work has come from organizations that include the MacArthur Foundation, Rockefeller Foundation, NEA, NEH, ITVS, AFI, and Sundance. 
In addition to serving on the board of directors of media non-profits, DiFeliciantonio enjoys jurying film festivals, participating on funding panels and guest lecturing.  She is actively involved in community service in New York City and is the co-parent of an active ten-year-old boy named Luca.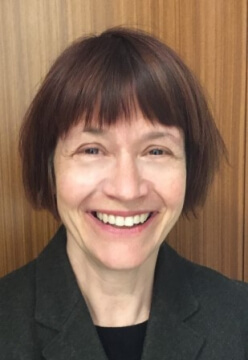 Patricia White
Secretary
Professor of Film and Media Studies, Swarthmore College
Patricia White is Professor of Film and Media Studies at Swarthmore College, where she teaches Feminist Film and Media Studies and World Cinema among other courses. She was an intern and later a staff member at Women Make Movies in the 1980s and recently completed a term as board chair. She's the author of Women's Cinema/World Cinema; Uninvited: Classical Hollywood Cinema and Lesbian Representability, and the co-author with Timothy Corrigan of The Film Experience: An Introduction and co-editor, with Corrigan and Meta Mazaj, of Critical Visions in Film Theory. She's published numerous book chapters on gender and sexuality in cinema and essays in journals including Screen and Cinema Journal.  A longtime member of the editorial collective of Camera Obscura, the leading journal of feminism, media, and culture, she now serves on its advisory board, as well as on the editorial board of Film Quarterly.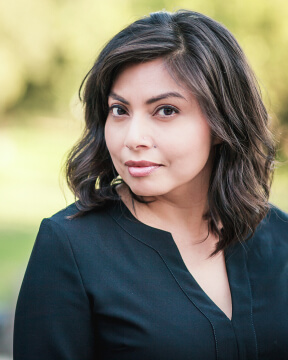 Pamela A. Aguilar
Vice President of Original Documentaries at VIACOM/CBS

Pamela A. Aguilar is Vice President of Original Documentaries at VIACOM/CBS. In this role she focuses on the development and strategy of Documentaries and Documentary series across all the MTV Entertainment Studios brands including MTV, Comedy Central, Paramount Network, VH1, CMT and the Smithsonian Channel.
Prior to joining VIACOM/CBS, she was on the Senior Editorial team at PBS where she identified, developed and oversaw the production of original unscripted and documentary programming across various genres. She shepherded award winning projects like "No Passport Required" with Chef Marcus Samuelsson" (VOX), and "Somewhere South" with Chef Vivian Howard (MARKAY); "Big Pacific," narrated by Daniel Dae Kim (NHNZ), The Wonders of Mexico, narrated by Anthony Mendez, "Going to War" (VULCAN) and independent documentary films for Independent Lens and POV.
Before that, she was a writer/producer/director creating innovative content in the areas of science, history, social justice, and pop-culture. Her credits include, "America by the Numbers," about the impact of America's changing demographics, The Graduates/Los Graduados," about the high school dropout crisis, "Between Two Plates," a satirical Telenovela she created on healthy eating for the WIC Nutrition Program, and "Latin Music USA." She began her career in TV commercial production where she worked on top brand-named client advertising campaigns.
Pamela serves on the board of Women Make Movies, NALIP's Diverse Women in Media Advisory Committee and Jackson Wild's New Voices Committee. She's a graduate of The New School University in New York City, she hails from the Golden State of California.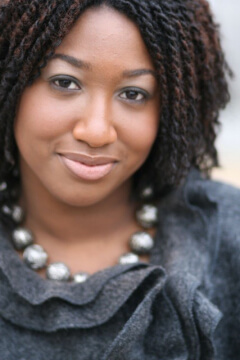 Kisha Imani Cameron
Head of Content, 4thMVMT
For decades now, Kisha Imani Cameron has walked the walk as an accomplished content producer, studio executive, champion of talent, and most recently, an accredited professional executive coach. While the diversity of her client base is extensive, she has especially become known for her work within the BIPOC creative community. Her producing deal with Focus Features led to the creation of the "Focus Features Africa First Short Film Program", which ushered in a new generation of African filmmakers. She also passionately works as a speaker, career, and executive coach, for clients such as Chief, The Sundance Institute, Chicken & Egg Pictures, Firelight Media, Refinery 29, Film Independent & Black Public Media, to name a few. Her producing credits — which include her current post as producer on the true crime series THE FIRST 48, the recently premiered Tyson documentary, THE KNOCKOUT for ABC directed by Academy Award winner Geoffrey Fletcher, Spike Lee's BAMBOOZLED and Raoul Peck's SOMETIMES IN APRIL, and her extensive work in film development, namely with New Line Cinema and Walden Media — make her no stranger to the upper echelons of creative production, the challenges the BIPOC community face in the studio system, and the need for insiders such as herself to pass along the wisdom she has acquired over the years.
Before her current position at ITV America, Kisha also recently held posts as Head of Content for 4th Movement and as COO of Ghetto Film School, wanting to further impact the film community, as well as instigate positive change at the grassroots level with notable organizations.
Kayo Denda
Head, Margery Somers Foster Center & Women's Studies Librarian
Interim Media Librarian, Rutgers, the State University of New Jersey, Mabel Smith Douglass Library
Kayo Denda is the Head of the Margery Somers Foster Center and Women's Studies Librarian at Rutgers University Libraries. She is the liaison librarian to the Women's and Gender Studies Department, Institute for Women's Leadership, Institute for Research on Women, Center for Women's Global Leadership, and Douglass Residential College. Her research interests range from women's and gender issues to migration and diaspora, in particular movements of people, migrant communities and resettlement. Denda has been involved in a number of projects centered on Japanese-American community that settled in New Jersey to work at the Seabrook Farms, after their internment experience during the WWII. One of Kayo Denda's main interests is to provide access and discovery to invisible collections. She led efforts in creating the CWGL: Center for Women's Global Leadership Poster Collection, a digital collection of 292 posters published by 166 international women's activist groups based in 24 countries between 1990 and 2005 and collected by Rutgers, Center for Women's Global Leadership. This project received the "Significant Achievement Award in Women's Studies Librarianship" from ALA/ACRL/Women and Gender Studies Section in 2012. Her theoretical research in providing access to interdisciplinary resources is demonstrated in the essay "Beyond Subject Headings: A Structured Information Retrieval Tool for Interdisciplinary Fields" published in Library Resources & Technical Services. The article received the Research Award from NJLA's College and University Section in 2006. Denda is also a co-author of the book Douglass Century: Transformation of the Women's College at Rutgers University that will be published by Rutgers University Press in 2018.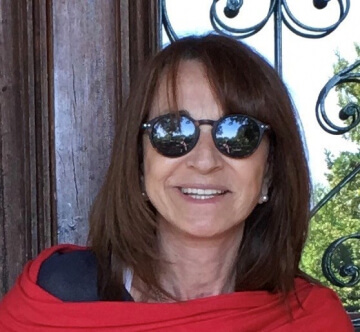 Nicole Guillemet
Director, OffCenter Films
Guillemet has worked in key positions in the film industry for twenty-five years.  For over fifteen years she served as Vice President of the Sundance Institute and Co-Director of the Sundance Film Festival.   At the 2000 Sundance Film Festival, she launched and directed the Documentary Film Program and its " House of Docs" to provide support to documentary filmmakers.  She also initiated the Gen-Y Studio, a program designed to nurture student filmmakers.   In 2002, she founded the Utah Film Center bringing the world of film to local audience, emphasizing social content and artistic excellence.  From 2002 – 2007, Guillemet was the Director of the Miami International Film Festival, showcasing the most important selection of Ibero-American Cinema in North America.  She led the Festival through an astounding five-year period of growth including the creation of the Miami Encuentros, a program to help emerging Ibero-American producers.  In the last six years Guillemet has worked as an executive consultant for various international festivals including the Dominican Republic Global Film Festival, the Costa Rica International Film Festival as Program Director, and the Middle East International Film Festival, the Bahamas International Film Festival, and ESAV, the Marrakech School of Film and Design supporting new Arabic cinema. Over the years Guillemet has assisted many documentary filmmakers during their creative process and in the production of their films, as well as in their distribution strategies.Throughout her career, Guillemet has been a dedicated arts activist.   She serves on national boards of a number of arts organizations.  She has also served on funding panel for the National Endowment for the Arts and the Rolex Foundation, and as a juror and panelist for international festivals. In 2005 she received the decoration, Chevalier des Arts et des Lettres from the French Minister of Culture.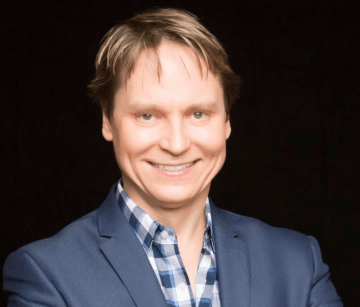 Ryan Harrington
Director of Film Programming, Curator-in-Chief, at The Jacob Burns Film Center
Ryan Harrington is a film and television industry veteran of nearly 20-years. He has dedicated his career to nurturing and empowering films and filmmakers from around the globe as a producer, creative executive and through his various roles in the non-profit funding worlds. He is currently Director of Film Programming, Curator-in-Chief, at The Jacob Burns Film Center. Most recently, he was the VP of Nat Geo Doc Films, where he EP'd the Academy-Award® nominated and Emmy-winning The Cave, Emmy-winning The Nightcrawlers, Sea of Shadows, Rebuilding Paradise and the upcoming feature docs Fauci, Becoming Cousteau, The First Wave, Torn and The Rescue.
Harrington helped launch A&E IndieFilms, the theatrical documentary arm of A&E Networks, and managed production on some of the most prolific documentaries of the 21st Century. In his role as Vice President of Artist Programs for Tribeca Film Institute, he launched the organization's worldwide granting and filmmaker aide initiatives and supported the careers of hundreds of filmmakers including Laura Poitras, Alma Har'el, Dawn Porter, Heidi Ewing, DA Pennebaker, Terrance Nance and Roger Ross Williams. And during his tenure at Discovery, he was the Director of Docs and Specials, where he commissioned and acquired feature docs for their numerous platforms. Harrington sits on numerous advisory committees and is proudly the first male board member at Women Make Movies. He is an Academy-Award and PGA-nominated and Peabody, Emmy and IDA-winning producer, as well as a frequent panelist, speaker and jurist at industry events around the world.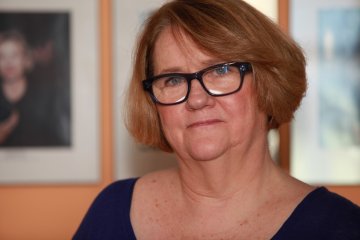 Terry Lawler
Media Consultant
Terry Lawler is a media consultant and the Competition Director of the CinemaStreet Women's Short Screenplay Competition. She was Executive Director of New York Women in Film & Television from for 20 years, until December, 2018. Lawler serves on the Board of Directors of the Katahdin Foundation and Manhattan Neighborhood Network. Prior to becoming Executive Director of NYWIFT in 1997, Lawler was Director of Development and Production at Women Make Movies and National Director of Film and Videomakers Services at the American Film Institute. She has been a media consultant for foundations and nonprofit groups, including the MacArthur Foundation, the Astraea Foundation, the National Museum of Women in the Arts and the Goethe Institute, among others.
Lawler was a production executive on several network television specials and was Executive Producer of Visions of Light: The Art of Cinematography, which won Best Documentary awards from the American Society of Film Critics and the New York Film Critics Circle.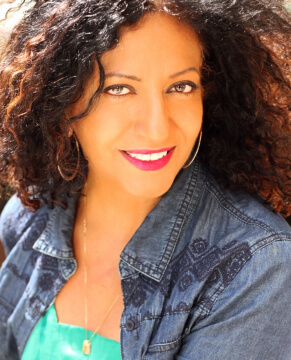 Neyda Martinez
Associate Professor, the New School
Producer & Engagement/Communications Strategist
Neyda Martinez is a producer and independent strategic communications and cultural consultant with over 15 years of experience.  While working full-time she completed graduate studies at Columbia University's School of International and Public Affairs earning an MPA in 2008. She's served clients such as Hachette Book Group USA, NYC's Mayor's Office of Adult Education, and Pernod-Ricard, a former sponsor of the Latin Grammy's who sought her expertise in strategy, marketing and communications.  Most recently, she concluded her tenure as Director of National Engagement for PBS' documentary special, LATINO AMERICANS.  In 2004, she conceived the music and humanities project, HABANA/HARLEM®. Five years later, Neyda created The New Audience Project™ to engage Latina women as cultural ambassadors and participate as consultants and micro-entrepreneurs in the cultural economy. The initiative garnered a highly coveted Rockefeller Cultural Innovation Fund Award for the pilot's host organization, Teatro Circulo.  She is also the producer of the independent film, LUCKY, www.luckythedocumentary.com.  She volunteers on committees for the Metropolitan Museum of Art and Uprose and serves on the national board of directors for The Association of American Cultures, as well as for the Bronx-based dance company, Pepatian. An active cultural advocate and leader, she nurtures the next generation with hands-on mentoring. Her contributions have been recognized by El Diario-La Prensa's Mujer Destacada campaign (2002); BeingLatino.com (2012); Senator Peralta and the Latin American Intercultural Alliance (2013); and Ford Motor Company's Mujer Legendaria campaign. (2013).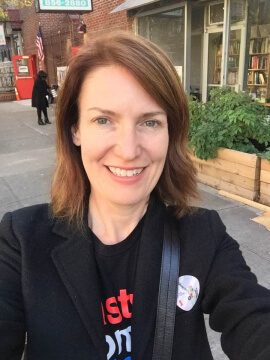 Theresa Riley
Audience Engagement Editor
Covering Climate Now
Theresa oversaw content for BillMoyers.com, and oversaw the planning and execution of Bill Moyers' social media strategy. She is an award-winning web producer and editor whose work has been featured on PBS Online and TIME.com. Previously, she was the vice president of digital content and strategy at POV, a documentary film series on PBS. Under her leadership, POV was one of PBS.org's top 25 program sites. She developed new strategies for informing and engaging the public online, earning the site critical acclaim and numerous accolades, including the Webby Award, the Online News Association Award for General Excellence, the Knight-Batten Award for Innovative Journalism and the Parent's Choice Award.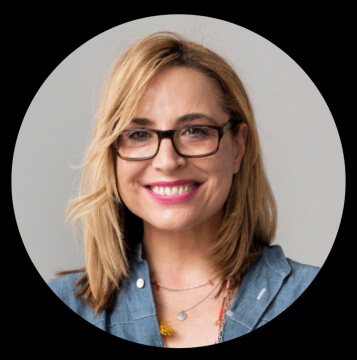 Esther Robinson
Co-Executive Director, ArtBuilt
Filmmaker and Producer
Esther Robinson is an award winning filmmaker and producer.  Her critically acclaimed directorial debut "A Walk into the Sea: Danny Williams and The Warhol Factory"  took top prizes at The Berlin, Tribeca and Chicago film festivals and is currently in international theatrical release. Other producing projects include the film Home Page (by acclaimed filmmaker Doug Block), the digital satellite release of The Last Broadcast to 5 cities,  the award winning PBS series Alive From Off Center and serving as the Director of Film/Video and Performing Arts for the Creative Capital Foundation (1999-2006). Additionally, Esther has a philanthropy consulting practice (clients include The Ford Foundation, Chicken and Egg Pictures and The Fledgling Fund), is a technical advisor on the "Shifting Sands – Art, Culture and Neighborhood Change" initiative (this initiative recognizes neighborhood-based arts and cultural organizations as unique stakeholders in poor neighborhoods experiencing economic and demographic shifts and is funded by the Ford Foundation and managed by Partners for Livable Communities) and she is the founder of ArtHome a non-profit business that helps artists and their communities build assets and equity through financial literacy and home-ownership.  Esther has a film and television degree from NYU's Tisch School of the Arts.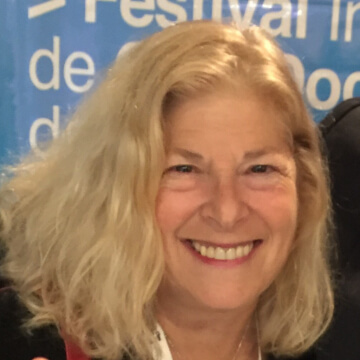 Debra Zimmerman
Ex Officio, Executive Director, Women Make Movies
Debra Zimmerman has been the Executive Director of Women Make Movies, a non-profit NY based film organization that supports women filmmakers, since 1983. During her tenure it has grown into the largest distributor of films by and about women in the world. WMM's internationally recognized Production Assistance Program has helped hundreds of women get their films made. Films from WMM programs have been nominated or won Academy Awards for the last eight years.
She is in great demand around the world as a speaker on independent film distribution, marketing and financing as well as on women's film. She has moderated panels and given master classes at the Sundance Film Festival, MIPDOC and Reel Screen as well as film festivals in Europe, Africa, Asia and South America. Zimmerman has been closely affiliated with the International Documentary Film Festival (IDFA) as the co-host of the Talk of the Day and as a tutor for their Summer Film Academy. She has been on the juries of festivals around the world including the Abu Dhabi Film Festival, the Cartagena Film Festival (FICCI), and the Leipzig International Documentary Film Festival, among others. In addition, she has mentored filmmakers at the Ex-Oriente Film Workshop in Vienna, the Sheffield DocuFest and for many years at the National Alliance of Latino Independent Producers' (NALIP) Academy. She sits on the Board of Directors of Cinema Tropical, a resource for Latino independent filmmakers and on the Advisory Board of the Center for Social Media at American University. She is the recipient of New York Women in Film and Television's Loreen Arbus Award and Hot Doc's 2013 Doc Mogul Award, given to those who "over the course of their career has made an essential contribution to the creative vitality of the documentary industry, both in his or her country or abroad."
In loving memory of Michelle Materre, Chair of the WMM Board, former staff member, and long-time supporter of Women Make Movies. Read our full tribute here.