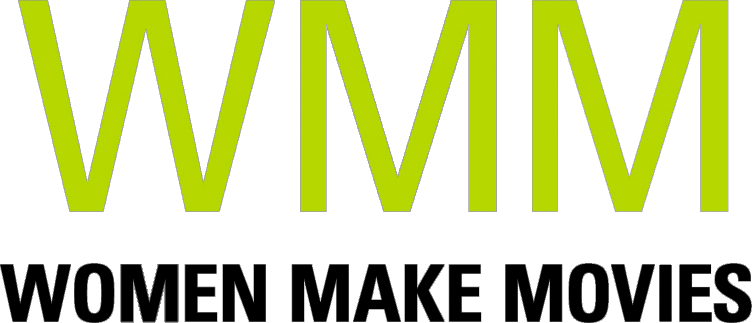 ORDERING AND PAYMENT INFORMATION
Orders can be placed online, as well as by email, fax, or phone. All orders must be accompanied by an institutional purchase order, institutional check, money order, or credit card (Visa or Mastercard). Sorry, no personal checks are accepted.
Phone: (212) 925-0606 ext. 3600, Monday through Friday from 10AM to 6PM EST.
Email: [email protected]
Fax: (212) 925-2052
Mail: Orders Department Women Make Movies
115 W. 29th Street, Suite 1200
New York, NY 10001
For institutions requiring WMM's Federal ID: 13-2740460.
For your convenience, you can download our completed W-9 form.
Institutional Sales
Institutional prices are for organizations such as universities, colleges, and government agencies purchasing films in digital or physical formats. Special pricing is available for public libraries, K-12, and community groups. Purchase effectively means lease for the life of the format. Prices include public performance rights for organizational or library use by the acquiring institution for non-paying audiences only. See License Agreement for full terms. Sales are shipped to arrive within seven (7) business days. For faster shipping, a $25 rush charge will apply. **Please specify the date needed. Standard DVDs are region-free and will play in most international players. Some of our older titles are special order in DVD or digital format. If this is the case, you will be notified of the proposed shipping date within a week of the order.
Additional formats: Blu Rays, digital files, and PAL formats may be available on some titles as a special order. Please note that special orders will take 4-8 weeks to fulfill and may result in additional charges. Please call (212) 925-0606 ext. 3600 for more information.
Institutional Rentals
Rental orders must be placed at least three (3) weeks before the show date or rush charges will apply. We will do our best to accommodate your scheduling needs, however, an alternate show date at least two weeks later must be provided. Prices are for a three-day period within a classroom or organization for non-paying audiences only. Rental fees can be applied to the purchase price if purchase is made within 90 days of rental show date. If you wish to charge admission for your screening of a WMM title, see public exhibition instructions below.
K-12 Schools, Public Libraries & Select Groups
Women Make Movies is a 501(c)(3) non-profit feminist media organization. As part of our mission, we offer special rates of up to 75% off the full list price on sales to all K-12 schools and public libraries as well as select community-based groups that provide direct service or advocacy and work with an annual operating budget of $350K or less. (Documentation of annual budget may be required). Purchase effectively means lease for the life of the format and includes in-house public performance rights for non-paying audiences only. Please inquire for fundraisers or any open & advertised events. Since rentals are not discounted below the institutional rate and the low-cost sale price is generally comparable, we encourage the sale option whenever possible. Sorry, we cannot offer this discount to any university-affiliated programs.
Digital Site Licenses (DSL)
Women Make Movies offers Digital Site Licenses (DSL) for the life of the file format and includes public performance rights. After your order is received, a digital file will be delivered within three (3) business days. Special Terms apply. The licensing institution must host the film on a secure, password-protected platform. Transcripts and caption files will be delivered when available. Provided that no caption file exists, the licensing institution is authorized to add pop-on or closed-captioning to digital file. Please be aware, there is a $10 handling fee per digital site license for file creation and delivery.
View our Digital Site License Terms and Conditions
Digital Streaming Rights
Select films in the collection are available via streaming. Visit the catalog page for the title of your choice and select the "digital streaming license" format and either 3-year or 1-year license. Orders will be processed within three (3) business days, and you will receive access notification from our streaming partner. If this option is not listed for the select film, contact [email protected] for alternative hosting availability.
Home Video Sales
Home video versions are available for select Women Make Movies titles and may be purchased by individuals in the U.S. for personal home viewing with family and friends only. Please note: in NY City and State, 8.875% sales tax will be added when checking out.
View our Home Video License Agreement.
Public Exhibition
Prices for public exhibition in theatres, museums, and cultural institutions are based on format, theater or venue capacity, ticket price, and number of screenings. We cannot take rental orders through our shopping cart at this time. To request a quote for a public screening, please fill out our Screening Form and we will confirm availability within 5 days. If you have any questions, you can email our booker at [email protected].
Film Reviewers and Other Journalists
Previews for film critics, academic reviewers, and other journalists who intend to review or otherwise write about a title are generally available at no charge. Please contact our Orders Department at [email protected] or call (212) 925-0606 ext. 3600.
Film and Broadcast Programmers
To preview a title for consideration for a film festival, public exhibition, or for broadcast, please contact [email protected].
International Payment
All international orders must be prepaid in U.S. dollars. You can prepay by using a credit card, international money order, or with a check drawn in U.S. funds, or by wire/bank transfer. All wires are subject to a $35 wire fee. If you intend to wire payment, please email [email protected] and we will send you wiring instructions. Customer is responsible for all customs fees, taxes, and duties.
Refunds and Exchanges
Returns for a full refund are accepted within 30 days of purchase. Please call our distribution department at (212) 925-0606 ext. 3600 for all refunds and exchanges or to report any technical problems. If you receive a DVD that was damaged during shipment, or a corrupted file, please contact us at 212-925-0606 and we will replace it at no cost. If a DVD is damaged after purchase, a replacement copy can be obtained for 50% of the list price, plus shipping and handling. All damaged DVDs must be returned prior to replacement. 
Return Shipping for Rentals
Films must be returned the first business day after the 3-day rental. Please return to:
Women Make Movies
115 W. 29th Street, Suite 1200
New York, NY 10001
Renters are responsible for return shipping costs and are liable for any damage.