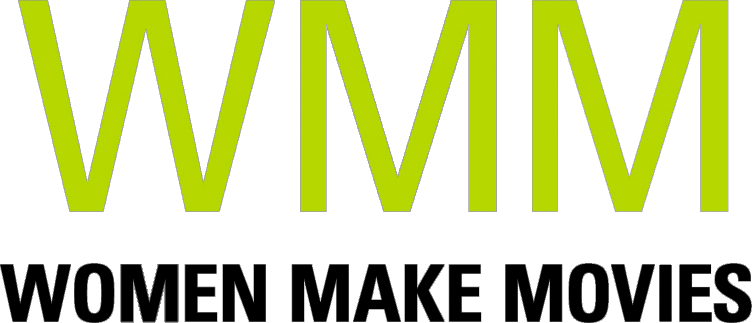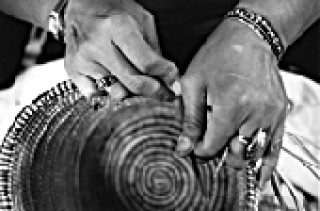 ...And Woman Wove It in a Basket
1989 | 70 minutes | Color | DVD | Order No. 99369
SYNOPSIS
For the Klickitat Indians in Washington, basket weaving is a way of reclaiming native forms and heritage. This evocative portrayal of basket weaver Nettie Jackson Kuneki and her family explores Klickitat river culture within an investigation of documentary practice and cultural preservation. Capturing native life as experienced by a contemporary Klickitat woman, the film presents her daily activities through seasonal changes, the documentation of her craft and a visual history of Indian tales and legends. Voices of the filmmakers' own quest supplement Kuneki's reflections, creating a unique tapestry of personal memory and cultural collaboration that is invaluable for ethnographic film studies, Native American collections and women's studies.
PRESS
"Unusually sensitive. Thoughtfulness and skill are balanced in the spiritually rich content and mood."
SCREENING HIGHLIGHTS AND AWARDS
Hawaii International Film Festival
Museum of Modern Art
American Indian Film Festival, Best Documentary
Royal Anthropological Institute Festival, UK
Native American Film and Video Festival
ABOUT FILMMAKER(S)
Bushra Azzouz, (1954-2019), Born and raised in Mosul, Iraq and Beirut, Lebanon, Bushra Azzouz, an Arab-American filmmaker, worked with Native American women, native villages in Borneo, women in Cypress and her own family to tell stories of their homes and lives. Bushra directed …And Women Wove It in a Basket…, co-directed Women of Cypress in 2019 with Vassiliki Katrivanou and was working on a new film, A Midsummer Night's Dream in Prison, at the time of her death in 2019. The NW Film Center, where she taught film making, is dedicated to completing this film. (02/20)
A hand weaver by avocation and project manager by profession, Marlene Woodward researched historical texts, produced and co-directed …And Woman Wove It in a Basket. Key to the film's success is the evolving dialogue between Marlene, Bushra and Nettie which defines the film's content and tone. Marlene farms organically in the ancestral valley of the Klickitat peoples just upstream from the Columbia River. (2/20)
Nettie Jackson Kuneki, member of the Klickitat Indian community of Washington and well-known Pacific Northwest basket artist, wove baskets for over 30 years. Kuneki's documentary film, And Woman Wove It in a Basket examines basket weaving as a means for the Klickitat people to reclaim their native heritage. The film depicts the daily lives of contemporary Klickitat women determined to protect their native legacy and features members of Kuneki's family. She was honored with a Washington State Governor's Arts and Heritage Award in 1992 and a National Heritage Fellowship from the National Endowment for the Arts in 2000. She lived and worked in the small town of White Swan, near Yakima, Central Washington. Nettie died in 2013. (02/20)
YOU MIGHT ALSO BE INTERESTED IN
Don't Fence Me In
Against the broader backdrop of modern India's political and social history, this lyrical documentary tells the story of the life of Krishna Sikand, the filmmaker's mother, from childhood to maturity. A rich mosaic of memory and impressions, DON'T FENCE ME IN captures the fragmented way in which we journey back through time. Evoking Krishna's earliest years in pre-independence Bombay as the daughter of a well-to-do Bengali family, the film also traces her post-colonial experiences--from marriage to a Punjabi army officer in the face of fierce family opposition, through the raising of two daughters and successful careers as an academic, small business entrepreneur, media consultant, journalist, and poet. Black-and-white photos of Krishna as a child and young woman are juxtaposed with clips from home movies shot by the filmmaker's father nearly thirty years ago, and recent location footage. Krishna's personal narrative is highlighted by her wonderful letters to her daughter and the poems that serve as milestones in her life.
Learn more