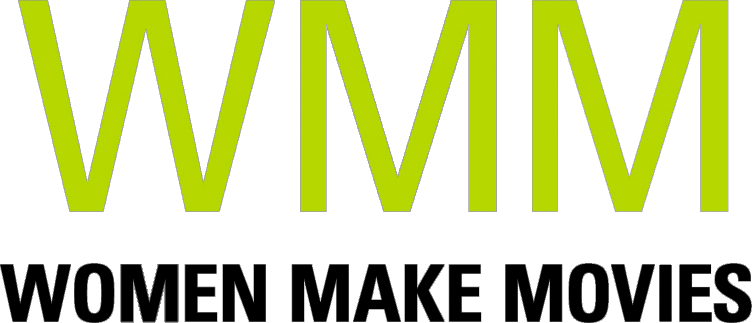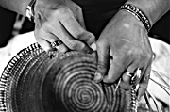 ...And Woman Wove It in a Basket
1989 | 70 minutes | Color | 16mm/VHS | Order No. 99369
SYNOPSIS
For the Klickitat Indians in Oregon, basketweaving is a way of reclaiming native forms and heritage. This evocative portrayal of basketweaver Nettie Jackson Kuneki and her family explores Klickitat river culture within an investigation of documentary practice and cultural preservation. Capturing native life as experienced by a contemporary Klickitat woman, the film presents her daily activities through seasonal changes, the documentation of her craft and a visual history of Indian tales and legends. Voices of the filmmakers' own quest supplement Kuneki's reflections, creating a unique tapestry of personal memory and cultural collaboration that is invaluable for ethnographic film studies, Native American collections and women's studies.
PRESS
"Unusually sensitive. Thoughtfulness and skill are balanced in the spiritually rich content and mood."
SCREENING HIGHLIGHTS AND AWARDS
Hawaii International Film Festival
Museum of Modern Art
American Indian Film Festival, Best Documentary
Royal Anthropological Institute Festival, UK
Native American Film and Video Festival
ABOUT FILMMAKER(S)
Bushra Azzouz, (1954-2019), was a documentary filmmaker who, throughout her personal life and in her films, devoted herself to supporting and giving voice to the unheard, the marginalized and the powerless. She worked on projects connected to community media, organic food production, indigenous land rights in Borneo, children and homeless youth. She trained hundreds of aspiring filmmakers who remember her with heartfelt devotion and gratitude. Born in Mosul, Iraq, Bushra grew up in Lebanon before moving to the United States where she attended Reed College and majored in Theater. Later, she earned a master's degree at San Francisco State University with a focus on documentary film production. Her films include AND WOMEN WOVE IT IN A BASKET, a portrait of Native American basket weaver Nettie Jackson, NO NEWS, a personal reflection on the events of 9-11, WOMEN OF CYPRUS, a study of Cypriot women seeking to reunify their war-torn island and A MIDSUMMER NIGHT'S DREAM IN PRISON, an ongoing project portraying a production of Shakespeare's play by prisoners at the Two Rivers Correctional Institution in Umatilla, Ore. Bushra also taught for decades as a lead faculty member at the Northwest Film Study Center.
Nettie Jackson Kuneki, member of the Klickitat Indian community of Oregon and well-known Pacific Northwest basket artist, has woven baskets for 30 years. Kuneki's documentary film, And Woman Wove It in a Basket examines basket weaving as a means for the Klickitat people to reclaim their native heritage. The film depicts the daily lives of contemporary Klickitat women determined to protect their native legacy and features members of Kuneki's own family. And Woman Wove It in a Basket earned Kuneki the award for Best Documentary at the American Indian Film Festival. (07/09)
Shopping Cart