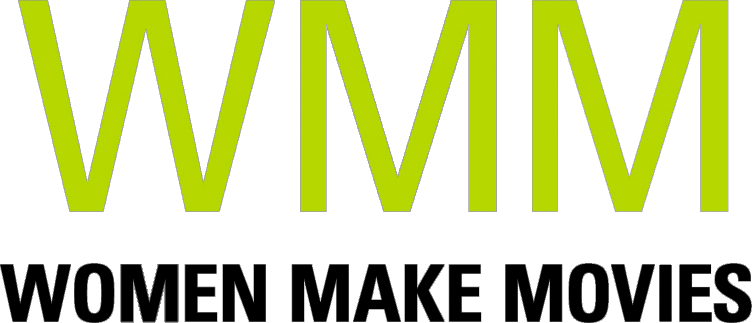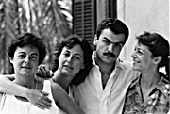 Beirut: The Last Home Movie
1988 | 120 minutes | Color | 16mm/DVD | Order No. 99176
SYNOPSIS
BEIRUT: THE LAST HOME MOVIE is an imaginative film which challenges documentary form and concepts of reality by exposing a personal response to a global event—three months in the life of a Lebanese family living in a heavily-bombed Beirut neighborhood. This extraordinary film captures the real-life experiences of a family living in one of the most chaotic wars in history and provides insight into the psychology of war, 20th century-style. It also reveals the power of cinema verité at its best: a seemingly simple recording of everyday life becomes a fascinating, complex and many-layered look at the connections between personal and political lives.
PRESS
"A documentary with the expansiveness and complexity of great fiction….It takes great guts to attempt an audacious feat like this one, and something like genius to pull it off."
"A rich psychological mystery….Consistently intriguing."
SCREENING HIGHLIGHTS AND AWARDS
Cinema du Reel, Grand Prix
Golden Eagle Award, C.I.N.E.
San Francisco Film Festival, Golden Gate Award
Soc. Civile des Aut. Multimedia, Best Screenplay
Sundance FF, Best Documentary and Cinematography
Women & Cinema Argentina, Press Award
Berlin Film Festival
Frontline Special on PBS
INPUT, The International Television Conference
London Film Festival
ABOUT FILMMAKER(S)
Jennifer Fox
Jennifer Fox is an internationally acclaimed director, producer, and camera-woman. Her first film, BEIRUT: THE LAST HOME MOVIE premiered at the Berlin Film Festival (1988) and Sundance Film Festival (1988) and won seven international awards, including the Grand Prize for Best Documentary Film and Best Cinematography at the Sundance Film Festival and Le Premiere Prix for Best Documentary at the Cinema Du Reel Festival, Paris (1988).

She produced, directed and shot the groundbreaking ten-hour PBS/BBC/ARTE series AN AMERICAN LOVE STORY, which screened in its full 10-hour form at festivals internationally, including the Sundance and Berlin Film Festivals (1999). She co-produced, directed and shot the acclaimed six-part film, FLYING CONFESSIONS OF A FREE WOMAN through a unique Danish co-production, funded by the Danish Film Institute and a Creative Capital Grant.

Her feature documentary, MY REINCARNATION, was filmed over 20 years. The film is an ARTE co-production and aired in Germany, France, the Netherlands, Sweden, Finland, Italy, Israel, Switzerland, and as the Season Opener on PBS's prime series, POV and was nominated for an Emmy Award in 2013.

Fox has executive produced numerous award-winning films including: LOVE & DIANE, ON THE ROPES, SHE'S LOST CONTROL and THE PATHOLOGICAL OPTIMIST.

Fox recently completed her first fiction feature, THE TALE, which she wrote, directed, and produced, with an outstanding all-star cast including: Laura Dern, Ellen Burstyn, Elizabeth Debicki, Jason Ritter and Common. THE TALE premiered at the Sundance Film Festival in January 2018 to audience and critical acclaim, with IndieWire calling it, "an immense, brave, and genuinely earth-shaking self-portrait," and The Guardian calling it, "an innovative, honest and important film."

In an unprecedented move, THE TALE sold to HBO Films for release in 2018, one of the first films ever purchased by the company. It has since aired on HBO in the USA and is launching internationally to overwhelming reviews and viewer response, with appearances at the Tribeca Film Festival, Sundance Film Festival London, winning the Grand Prix International Award and Audience Award at the Oslo Pix Norway Festival, and with many more festivals to come. THE TALE is continuing to show around festivals around the world into 2019, with an extensive global outreach and impact campaign country by country that is accompanying the film's eventual global broadcast. It was nominated for two Emmy Awards, including Best Actress and Outstanding TV Movie. Fox was also nominated for the Gotham Awards' Bingham Ray Breakthrough Director Award, as well as THE TALE being nominated for an Audience Award. The film has also been nominated for three Film Independent Spirit Awards, including Best First Feature, Best First Screenplay, and Best Editing.

Fox appeared in several films about filmmaking: TO HECK WITH HOLLIWOOD!; CINEMA VERITE: DEFINING THE MOMENT; and CAPTURING REALITY: THE ART OF DOCUMENTARY. Fox teaches master classes and in Universities internationally. Her films have been shown in numerous retrospectives around the world. (3/19)
Subject Areas
RELATED LINKS
YOU MIGHT ALSO BE INTERESTED IN
Mother, Lebanon & Me
A visually striking meditation on loss and a perceptive political critique, this deeply personal work has two subjects: filmmaker Olga Naccache's ailing mother and the chaotic country where Naccache was raised. Both fell sick in 1975, the onset of incurable depression for one and a bloody civil war ushering in deep divisions for the other. In this sequel to
LEBANON: BITS AND PIECES
(1994), Naccache ponders the plight of the country she clearly loves while honoring the mother dear to her. Her montage draws on conversations with Naccache's mother toward the end of life, along with footage of this beautiful, accomplished woman and ardent secularist in more physically robust times. Stunning scenes of tranquil Beirut and southern Lebanon contrast with close-ups of a nation under siege from within and abroad. Recent interviews with two longtime friends—a leftist teacher of philosophy in a Christian village school and a Shiite Muslim viewing Hezbollah as Lebanon's only hope—raise crucial questions about the nation's identity and precarious future.
Learn more
Shopping Cart