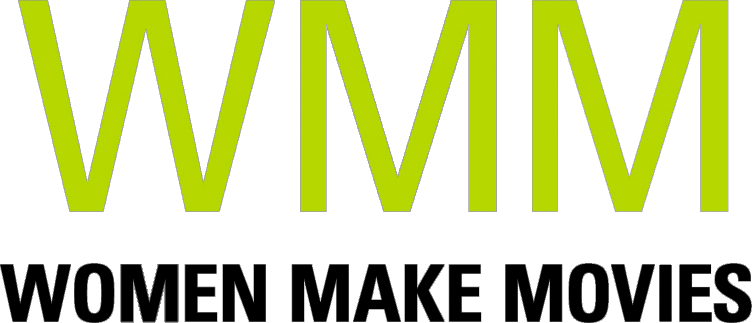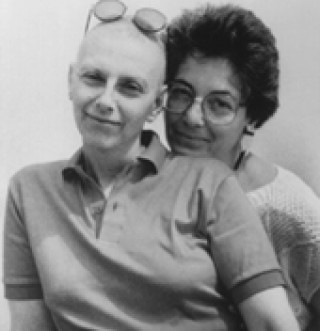 1994 | 43 minutes | Color | 16mm/VHS | Order No. 99348
SYNOPSIS
"I'm the first among our friends to have cancer... Many will see their future in the way I handle mine," Barbara Rosenblum wrote after learning she had advanced breast cancer. For three years Barbara had yet to live, she and her partner, Sandra Butler, documented their lives with courage and frankness. This stunning film provides a unique view into the intimacy of a relationship in a time of crisis. The two women talk about their identity as Jewish women and as lesbians, and they speak openly about the difficult issues each is facing: anger, guilt, feelings about their bodies and changing sexuality, about death and loss. Never once losing either its balance or its fierce emotional integrity, CANCER IN TWO VOICES provides a practical example of dealing with death with sensitivity and a deep commitment to living.
PRESS
"**** A poignant video. Highly recommended for all health professionals and those studying for a career in health or medicine."
"Powerful and inspiring...a must-see."
SCREENING HIGHLIGHTS AND AWARDS
Berlin Film Festival
Sundance Film Festival
New York, San Francisco, Los Angeles Lesbian and Gay Film Festivals
London Jewish Film Festival
Films de Femmes, Creteil, Audience Award for Best Foreign Documentary
ABOUT FILMMAKER(S)
Lucy Massie Phenix has a long history of community organizing and teaching and has been making social documentary films for 20 years. Her film credits include: Producer, Director and Co-Editor of YOU GOT TO MOVE, a film about grass roots social change in the South; Editor of THE LIFE AND TIMES OF ROSIE THE RIVETERr, the compilation film classic on government propaganda and women working in the skilled trades during World War II; Co-Director and Co-Editor of WORD IS OUT, the acclaimed documentary on the experiences of 26 gay men and lesbians; and collaborator on the Winterfilm Collective's film WINTERSOLDIER, a documentary about and with Vietnam Veterans Against the War which received high accolades at the Cannes and Berlin Film Festivals. She has also served as Consulting Editor on many films including BERKELEY IN THE SIXTIES, COMMON THREADS, and ABSOLUTELY POSITIVE. (08/12)
YOU MIGHT ALSO BE INTERESTED IN
The LuLu Sessions
Unlike anyone you've ever met, LuLu is a hard-living, chain-smoking rebel with a tender heart; poet with a potty mouth; farm girl; former cheerleader; world-class biochemistry pioneer; and beloved professor. Aka Dr. Louise Nutter, she has just discovered a new anti-cancer drug when, at 42, she learns she has terminal breast cancer. Reminiscent of Peter Friedman and Tom Joslin's SILVERLAKE LIFE, THE LULU SESSIONS, via video diary, records the journey S. Casper Wong shared with her mentor, best friend, and on-again-off-again lover over the last 15 months before LuLu died. Her compelling film chronicles how the two women test the limits of their bond and take on life's ultimate adventure, shedding old presumptions and values while adopting new ones in the process. Reflective, intensely honest, and surprisingly humorous, this unforgettable documentary makes life's last journey accessible in ways rarely seen before on screen.
Learn more