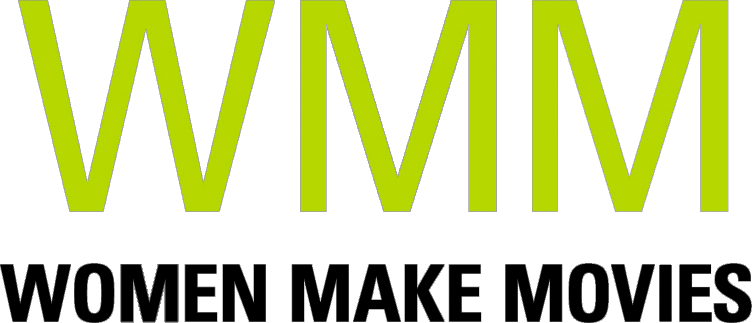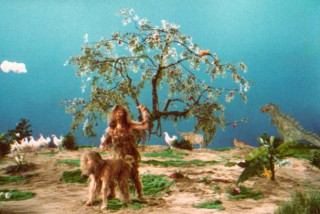 West Germany | 1986 | Color | 35mm/VHS | Order No. 99510
SYNOPSIS
Eve discovers the rapture of the apple and offers it to Adam thus committing the original sin. Told in studio-bound cartoon style, this tale serves as an allegory for the plight of the contemporary male/female relationship.

Part of the SEVEN WOMEN-SEVEN SINS series which answers the question, " What constitutes a deadly sin in this day and age, and how do you approach such a subject?" Seven of the world's best-known women directors produce their own version of celluloid sin in this omnibus film.
ABOUT FILMMAKER(S)
Born in Berlin, Sander attended school in Remscheid and drama school in Hamburg (1957/58). Sander married a Finnish author Markku Lahtela in 1959 and had a son, Silvio, before moving to Helsinki, where she directer directed and performed in Ernst Toller's play "Der deutsche Hinkemann" three or four times a week, as well as a production of Grass' "Noch zehn Minuten bis Buffalo." If that weren't enough she also taught classes on drama and improvisation. In 1964, she worked as a director for Finnish TV, but when she returned to Germany the following year, she couldn't find work. So, she began her studies at the Deutsche Film- und Fernsehakademie in Berlin (Berlin film and Television Academy), becoming one of its first graduates. Active in the students' movement, Sander founded the "Aktionsrat zur Befreiung der Frau" in 1968 and spoke at the SDS (Socialist German Students)-conference in Frankfurt, where she stressed that women are only accepted when they adapt - not only in society as a whole, but in the students' movement too.
Her speech is often considered the beginning of the New German Women's Movement.
She co-founded the women's group "Brot und Rosen" in 1972 and the journal Frauen und Film in 1974, which became the first European feminist film journal. Sander was the journal's editor until 1981.
Her first feature-length movie Redupers (Die allseitig reduzierte Persönlichkeit - Redupers) appeared in 1977. Although most of Sander's films emphasize the role of women, The Subjective Factor (1980/81) deals with the beginning of the New Women's Movement. Love is the Beginning of all Terrors (Der Beginn aller Schrecken ist die Liebe) (1984) is a satire on sexual politics.
Now, Sander has produced many short films and documentaries and also works for German TV. Since 1981, she's been a professor at the Hochschule für bildende Künste in Hamburg. She writes for the taz Berlin and for Frauen und Film, and lives in Hamburg and Berlin. (09/09)
YOU MIGHT ALSO BE INTERESTED IN
Seven Women-Seven Sins
What constitutes a deadly sin today? Seven of the world's best-known women directors produce their own version of celluloid sin in this omnibus film. Helke Sander (THE GERMANS AND THEIR MEN) reverses GLUTTONY with her vision of Eve forcing her apples into the hands of a reluctant Adam. Bette Gordon (VARIETY, EMPTY SUITCASES) finds GREED during a fight in the ladies' room of a luxury hotel over a lottery ticket. Strangers reply to director Maxi Cohen's ad in a newspaper to share their litanies in ANGER. Award-winning director, Chantal Akerman, battles to overcome her SLOTH in order to complete her film, while Valie Export (INVISIBLE ADVERSARIES) strips bare notions of the skin trade in LUST. ENVY turns into murder in Laurence Gavron's take on vice, and Ulrike Ottinger, whose work includes JOHANNA D'ARC OF MONGOLIA, illustrates PRIDE with a fantastical collage of allegory and images. SEVEN WOMEN - SEVEN SINS is the perfect introduction for those new to the world of women's filmmaking and an interesting study in styles for those already familiar with the work of these seven innovative directors.
Learn more