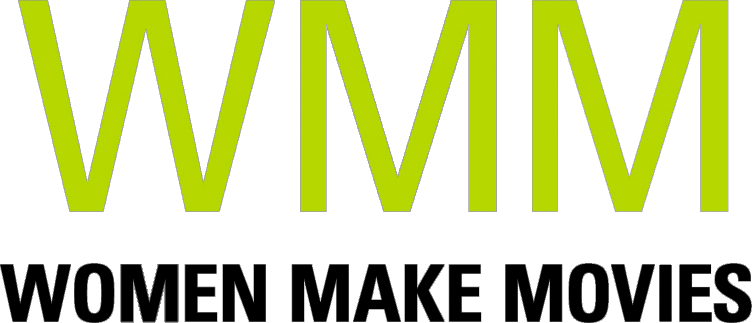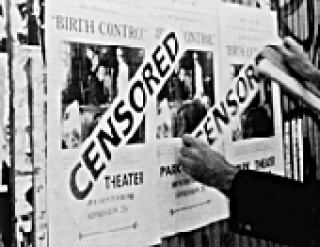 Margaret Sanger
A Public Nuisance
1992 | 28 minutes | Color | DVD | Order No. 99245
SYNOPSIS
MARGARET SANGER: A PUBLIC NUISANCE highlights Sanger's pioneering strategies of using media and popular culture to advance the cause of birth control. It tells the story of her arrest and trial, using actuality films, vaudeville, courtroom sketches and re-enactments, video effects and Sanger's own words. This witty and inventive documentary looks at how Sanger effectively changed public discussion of birth control from issues of morality to issues of women's health and economic well-being. Executive producers of the program are Barbara Abrash, Esther Katz and Laurence Hegarty.

MARGARET SANGER was funded by the Independent Television Service (ITVS) with funds provided by the Corporation for Public Broadcasting.
PRESS
"Spirited women's history presented with visual wit and charm."
"Clever, funny, profound."
"A truly wonderful film...you captured my grandmother so very well and excitingly"
SCREENING HIGHLIGHTS AND AWARDS
The Getty, Best Experimental Biography of the 90's
National Education Film and Video Festival
Columbus Film Festival, Honorable Mention
Philadelphia Film and Video Festival
Berlin Videofest
World Wide Video Festival
ABOUT FILMMAKER(S)
Steve Bull is a mixed-media technology artist and entrepreneur whose practice includes extensive software engineering experience. For the last ten years he has created location-specific narratives and games that explore the social, technological, and creative possibilities of cell phones, however, augmented reality (AR) installations have been his focus since 2011. Bull was recently commissioned by Target to produce a multi-media event with live text messaging, and by the New-York Historical Society to produce a series of "Slavery in New York" cell phone tours on vodcast, podcast and VOIP. Bull is also promoting Cellphonia, a locative-based karaoke opera cued and performed with the cell phone. It has been exhibited at the ISEA Zero One Festival, Eyebeam, Mobility Music in England, ICMC 2010, and E.A.T. Revisited at Stevens Institute in collaboration with Scot Gresham-Lancaster, and funded by NYSCA and Experimental Television Center. His locative based Treasure Hunt has been commissioned by college campuses nationwide; his locative games Hot-n-Cold and Gamepark were finalists for two years of the NAVTEQ Global LBS Challenge. His locative Hollywood USA was a finalist in TeleAtlas' Maps and Apps in 2007. Additional cell phone art was featured at the Gigantic Art Space and for the Peter Stuyvesant's Ghost project. He also wrote a manual on subversive uses of the cellphone for WITNESS, a human rights activist organization. Bull distributes six applications for the cellphone with Orange, Verizon, Cellmania, Airtel, Singtel, iTunes, and recently launched two applications for the iPhone and iPad: AZZA, an art/entertainment app, and EZfollowups, a productivity tool. He also delivered a wireless tour feasibility study for Franklin D. Roosevelt Four Freedoms Park in 2010. In 2005, he produced the still and video design for WET, a multi-media opera that premiered at the Roy and Edna Disney/CalArts Theater. His single channel videos have been exhibited at The Getty, MoMA, PBS New TV series, the Kitchen, American Film Institute, Mill Valley Film Festival, Berlin Video Festival, Columbus Film Festival, Bucks County Film Festival, Cork Film Festival, Cleveland Film Festival, a ten-city tour in Brazil, and Creative Time.

As a member of the Directors Guild of America (DGA), he worked as a 1st Assistant Director for Sam Peckinpah, Stephen Frears, Eric Red, and 2nd Unit Director with Lindsay Anderson on WHAM! In China. His commercial clients include RSA, R. Greenberg & Associates (RGA), and Industrial Light & Magic. After completing NYU's Interactive Telecommunications Program in 1997, Bull worked as a senior information architect and prototype designer/developer for Paul Allen at Interval Research. (01/20)
A native of Ogallala, Nebraska, writer Terese Svoboda has studied at Manhattan College, Stanford University, Oxford University, the University of Colorado, the University of Nebraska at Lincoln, and Montreal University of Fine Arts. She graduated from the University of British Columbia and went on to earn her M.A. at Columbia University. Svoboda lived for a year in the Sudan, making documentary films and translating the songs of the Nuer people.

Svoboda's best known novel, Cannibal, won the Bobst Prize and the Great Lakes Colleges Association New Writer's Award and was chosen as one of the top ten books of the year by Spin. Her story "Party Girl" was a finalist in the 1995 Mississippi Review Prize competition. Svoboda also authored a book of nonfiction, Black Glasses Like Clark Kent, which won the 2007 Graywolf Nonfiction Prize. Her poetry and fiction have appeared in Antioch Review, APR, Columbia, Conjunctions, Georgetown Review, Harper's, Paris Review, The New Yorker, Noon, Ohio Review, Vogue, and The Wall Street Journal. Some of Svoboda's other works include Treason, A Drink Called Paradise, and Trailer Girl and Other Stories. Svoboda has translated some of her written work, particularly her poetry, into film. These poetry videos have been exhibited at the Museum of Modern Art and broadcast nationally on PBS. Svoboda has taught at Sarah Lawrence College, The New School, the University of Hawaii, Williams College, San Francisco State University, and the College of William and Mary. She currently lives with her husband and children in New York City's Chinatown. (10/09)
Subject Areas
RELATED LINKS