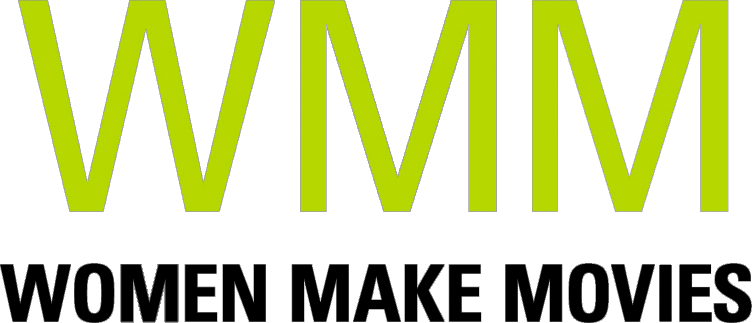 Rule of Thumb
Order of Protection
1989 | 22 minutes | Color | DVD | Order No. 99025
SYNOPSIS
A sensitive film which explores domestic violence through the perspective of women who have left abusive relationships. Five women from different backgrounds discuss their ordeals and the concrete steps they have taken to eradicate fear and violence from their daily lives. Supplemented by testimonies from a woman judge, a police officer and a former abuser, this empowering film offers clear, concise instructions on obtaining an order of protection and other support services.

"*** This thorough and well constructed work succeeds in informing the public about both prevention and intervention in regard to domestic violence. This project addresses its important and disturbing topic so well that it should be shown on every television station and in every schoolroom across the country." - Jury Comments, American Film and Video Association
PRESS
"A provocative, creative video that clearly evokes a profound emotional response to the desperate situation of women affected by the cycle of violence."
"Excellent...Sensitively and sympathetically illustrates the typical range of experiences that battered women encounter."
SCREENING HIGHLIGHTS AND AWARDS
Emmy Award Nomination
Hometown USA Video Festival, Best Social Service Video
ABOUT FILMMAKER(S)
Jill Evans Petzall
Producer, Jill Evans Petzall is a nationally acclaimed innovator in video advocacy for women and children. An award-winning videomaker and video artist, she focuses on social-issue themes, and produces work which represents people not usually heard in mainstream media. She says, "My work seeks to find a balance between what I mean to say about the world --and my means of saying it."

For the past 18 years, her videos have been shown on public television, cable stations and in festival circuits throughout the United States, as well as featured screenings in museums, art galleries, universities, and social service agencies across the country. Her work has been honored with numerous awards including several Emmys, a Corporation for Public Broadcasting Award (CPB), an ITVA Golden Reel, three National Educational Media Network Awards, and a Cable ACE nomination. She works exclusively for not-for-profit agencies.

Her documentary topics include the legal rights of abused women, Rule of Thumb; the Boat People from So. Vietnam, S.O.S. Stories of Survival; the poet, T.S. Eliot, In Different Voices.....; a video art piece on the demolition of the Berlin Wall, November Nine; an animated video promoting family literacy: Once Upon A Book; a documentary on the former Maestro of the St. Louis Symphony: Slatkin! A Symphony; a historical look at the first U.S. foster-parents plan; and Veronica's Story, an experimental art film based on the writings of an abused teenager. Petzall recently completed the video-poem Dedication, about the work of women around the world; currently she is producing a documentary about the special needs of children with mothers in prison, When the Bough Breaks. This production has been awarded a grant from the Paul Robeson Fund for Independent Media.

Her work has been shown or is collected at the Metropolitan Museum Of Art, New York; Museum Of Contemporary Art, Chicago; Art Institute Of Chicago Video Data Bank; Saint Louis Art Museum; Churchill Memorial Museum; Goethe Institute, Los Angeles; (Afi) American Film Institute; Helen Hunt Art Gallery, St. Louis, Forum For Contemporary Art, Mint Museum, Charlotte; and Dallas Museum Of Art.

Petzall is on the adjunct faculties of Washington University (Broadcast Journalism), Webster University (Media Studies), and University of MO, St. Louis, (Women and Gender Studies), all in St. Louis, MO, where she is based. (09/09)
YOU MIGHT ALSO BE INTERESTED IN
In the Name of the Family
Schoolgirl Aqsa Parvez, sisters Amina and Sarah Said, and college student Fauzia Muhammad were all North American teenagers—and victims of premeditated, murderous attacks by male family members. Only Muhammad survived. Emmy® winner Shelley Saywell examines each case in depth in this riveting investigation of "honor killings" of girls in Muslim immigrant families. Not sanctioned by Islam, the brutalization and violence against young women for defying male authority derives from ancient tribal notions of honor and family shame. As friends and relatives trace escalating tensions leading to the crimes, IN THE NAME OF THE FAMILY explores community reactions to the tragic events. The film also delves into the dual, precarious existence of other young Muslim women struggling to bridge two worlds, along with Muslim women's efforts to help girls at special risk. With consummate documentary skills and a passion for human rights, Saywell puts a much needed human face on a subject that is all too often silenced or sensationalized in post-9/11 North America.
Learn more
Quest for Honor
A searing and necessary documentary, QUEST FOR HONOR, which premiered at the Sundance Film Festival and was shortlisted for an Academy® Award nomination for Feature Documentary, investigates the still prevalent practice of honor killing in the Kurdistan region of northern Iraq. The alarming rise in the heinous act of men killing daughters, sisters and wives who threaten "family honor," endangers tens of thousands of women in Iraq, Turkey, Jordan and adjoining countries. The Women's Media Center of Suleymaniyah, Iraq, has joined forces with Iraq's Kurdish Regional Government (KRG) to end this practice. The film follows Runak Faranj, a former teacher and tireless activist, as she works with local lawmen, journalists and members of the KRG to solve the murder of a widowed young mother, protect the victim of a safe-house shooting, eradicate honor killing and redefine honor. This is essential viewing for Muslim and Islamic studies, Middle Eastern studies, and human rights courses.
Learn more
Shopping Cart