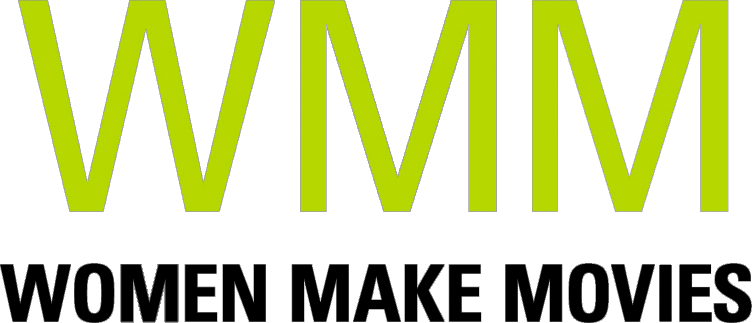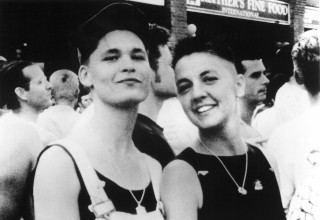 1992 | 55 minutes | Color | 16mm/DVD | Order No. 99150
SYNOPSIS
THANK GOD I'M A LESBIAN is an uplifting and entertaining documentary about the diversity of lesbian identities. Dionne Brand, Nicole Brossard, Lee Pui Ming, Becki Ross, Julia Creet, LaVerne Monette, Sarah Schulman, Chris Bearchell, Chris Phibbs, Christine Delphy and Jeanelle Laillou speak frankly and articulately about issues ranging from coming out, racism, bisexuality, and SM, to the evolution of the feminist and lesbian movements, outing and compulsory heterosexuality. Inclusive of various and often contradictory points of view, THANK GOD I'M A LESBIAN successfully proposes an alternate vision of self and community that is realistic and positive. This fast-paced documentary was edited by Geraldine Peroni who was nominated for an Academy Award for The Player.
PRESS
"Both the vigorous affirmation of lesbian sexuality that its title promises and a remarkably honest and entertaining examination of the diversity of lesbian identity."
"Snappy, intelligent."
SCREENING HIGHLIGHTS AND AWARDS
Toronto Festival of Festivals
Melbourne International Film Festival
Films de Femmes, Creteil, France, Prix du Public
Turin Gay and Lesbian Film Festival, Audience Award
Festival International du Nouveau Cinema et de la Video Montreal
London Lesbian and Gay Film Festival
ABOUT FILMMAKER(S)
Born in Algeria, Dominique Cardona moved to France at the age of seven and achieved a law degree from the University of Montpellier. She moved to Toronto in 1990 and attended the summer film program of New York University. She made her directorial debut in 1992 with THANK GOD I'M A LESBIAN. Cardona's partner of 27 years, Laurie Colbert, has worked together with Cardona on award winning films, including 2007's FINN'S GIRL.

Most recently Cardona and Colbert have moved into fiction storytelling. With their award winning MARGARITA, made in 2012, Colbert and Cardona explore political and social issues by telling the story of a young, immigrant nanny working for a family in Canada. (8/14)
Colbert was born in Canada in 1958. Her interest in film peaked when she became involved with various LGBT groups. Colbert and her partner of 27 years, Dominique Cardona, worked together on many award winning films, including THANK GOD I'M A LESBIAN and 2007's FINN'S GIRL. The focus of Colbert's work is uplifting stories about present-day struggles for the LGBT community.

Most recently Cardona and Colbert have moved into fiction storytelling. With their award winning MARGARITA, made in 2012, Colbert and Cardona explore political and social issues by telling the story of a young, immigrant nanny working for a family in Canada. (8/14)
YOU MIGHT ALSO BE INTERESTED IN