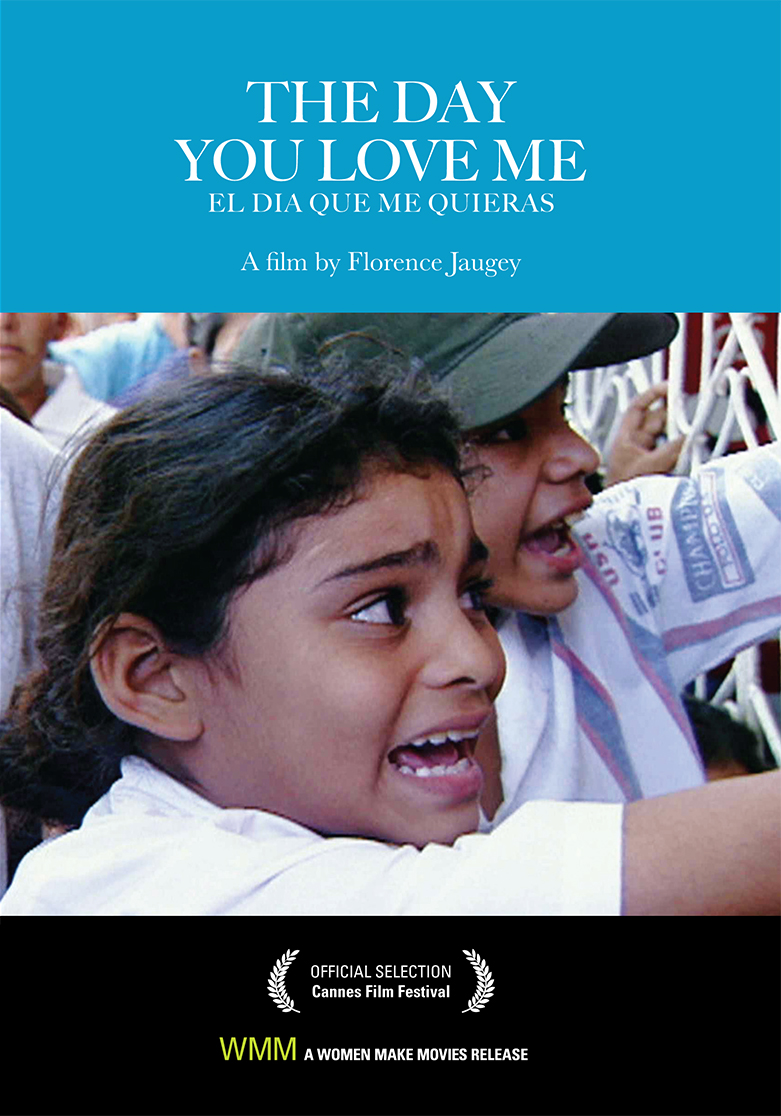 The Day You Love Me
El Dia Que Me Quieras
Nicaragua | 1999 | 61 minutes | Color | DVD | Subtitled | Order No. 01705
SYNOPSIS
A close-up look at the varieties and complexities of domestic violence, THE DAY YOU LOVE ME takes us into the daily life of policewomen and social workers in one of the Police Commissaries for Women and Children in Nicaragua's capital city of Managua. Women of different ages, as well as children and young adults, come there seeking help against abusive husbands, lovers and parents. They also talk freely about their experiences and their sometimes conflicting desires for change. The men in their lives come to the station to respond to the charges against them by defending themselves, justifying their actions, arguing their own grievances, or even admitting their wrongs. Actively engaged in the life of the community around the Commissary, the policewomen and social workers demonstrate their responsiveness and skill in dealing with a range of situations and abuses. In the course of documenting their day, this important film records the essential and empowering process that breaks the traditional law of silence aiding and abetting domestic violence in its many forms.
PRESS
"Neither numbers nor statistics demonstrate what this documentary shows about domestic violence. 'The Day You Love Me' gets the audience to look through a window where reality is hidden behind the domestic walls."
SCREENING HIGHLIGHTS AND AWARDS
Montreal World Film Festival
Cannes Film Festival
Biarritz Latin American Film Festival (La Cita), France - Union Latine prize for Best Documentary
Cinema du Reel, Paris
American Cinema Festival of Trieste, Italy
Festival d'Amiens, France
Cartagena Film Festival, Colombia
Latin American Film Festival, Providence, Rhode Island
Festival de Málaga, Spain
San Juan Cinemafest, Puerto Rico
Habana Film Festival, Cuba
Int'l Festival for Human Rights, DerHuMALC, Argentina
Amnesty International Flim Festival, Amsterdam
North South Media Festival, Geneva, Switzerland
ABOUT FILMMAKER(S)
Florence Jaugey
Jaugey's filmmaking has focused on the poverty-stricken people of Nicaragua, such as her short film CINEMA ALCAZAR, winner of the Silver Bear at Berlinale (1998). This documentary is about the people that live in the ruins of an earthquake destroyed movie house from the 1950s located in the center of Managua. The documentary THE ISLAND OF LOST CHILDREN (2001), was filmed in jail and was the winner of the Society of Authors Award at the International Documentary Festival Cinéma du Réel in Paris in 2002.

One of her last works, DECEIT (2012), portrays the lives of seven women who survived human trafficking and how they struggle to cope. In the documentary, Jaugey travels through Central America, exposing the conditions of violence against women.

In 2009 Jaugey directed a drama, her first feature film, titled LA YUMA. The film was selected as the Nicaraguan entry for the Best Foreign Language Film at the 83rd Academy Awards. Her second feature film, LA PANTALLA DESNUDA (The Naked Screen) is expected to be released in 2014. (8/14)
YOU MIGHT ALSO BE INTERESTED IN
In the Name of the Family
Schoolgirl Aqsa Parvez, sisters Amina and Sarah Said, and college student Fauzia Muhammad were all North American teenagers—and victims of premeditated, murderous attacks by male family members. Only Muhammad survived. Emmy® winner Shelley Saywell examines each case in depth in this riveting investigation of "honor killings" of girls in Muslim immigrant families. Not sanctioned by Islam, the brutalization and violence against young women for defying male authority derives from ancient tribal notions of honor and family shame. As friends and relatives trace escalating tensions leading to the crimes, IN THE NAME OF THE FAMILY explores community reactions to the tragic events. The film also delves into the dual, precarious existence of other young Muslim women struggling to bridge two worlds, along with Muslim women's efforts to help girls at special risk. With consummate documentary skills and a passion for human rights, Saywell puts a much needed human face on a subject that is all too often silenced or sensationalized in post-9/11 North America.
Learn more
Quest for Honor
QUEST FOR HONOR, which premiered at Sundance and was shortlisted for an Academy® Award, investigates the still prevalent practice of honor killing in the Kurdistan region of northern Iraq.
Learn more
Shopping Cart