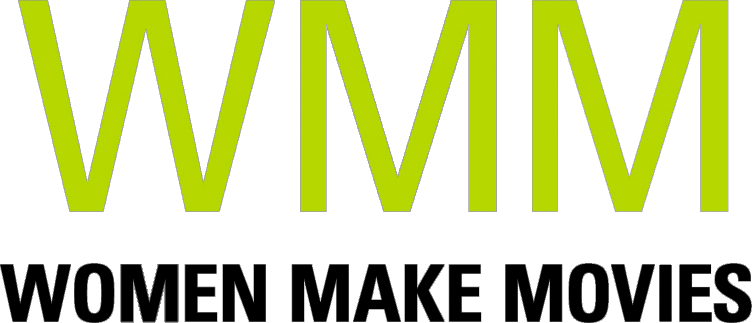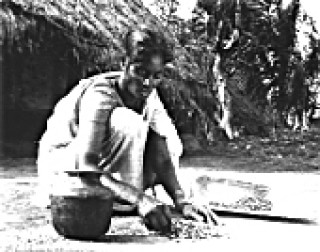 India | 1995 | 58 minutes | Color | DVD | Subtitled | Order No. 99572
SYNOPSIS
Its title referring both to women's hidden lives and the hidden work of creating ethnographic realities, this nuanced look at the lives of four rural Indian women paints a portrait of survival and advancement against great odds. Examining the lives of women tenant farmers, it depicts women balancing resistance and activism with a deep commitment to diverse myths and traditions. As scenes of India's changing urban and rural landscapes mingle with candid interviews and first-person narration, this perceptive film showcases how issues of class, education, and political consciousness shape documentary practice and women's circumstances.
PRESS
"A personal and interestingly constructed film...a travelogue into the myths, dreams, and minds of four amazing peasant women."
"Reflective, meaningful...The varied geographical, social, and cultural milieu of the country is evoked, complete with music, dance, and even mythical representations..."
SCREENING HIGHLIGHTS AND AWARDS
Bombay International Short and Doc Film Fest
Geneva North South Media Encounter Independents Competition
New Delhi Festival of Videos
ABOUT FILMMAKER(S)
Shikha Jhingan is an independent documentary film-maker based in Delhi. She graduated from Mass Communication Research Centre, Jamia Millia University in 1986. She is also a graduate from the University of Wisconsin-Milwaukee, Department of Film, and School of Fine Arts. Shikha is a founder member of Media-storm, an independent women's film making collective formed in Delhi in 1986.

Some of her past works include ONCE THIS LAND WAS OURS , THE HIDDEN STORY, PRISONER OF GENDER, and BORN TO SING. She also co-directed THE POWER OF THE IMAGE, a twelve part documentary series on Bombay cinema. HEALTH MATTERS (2005), her latest independent documentary, was shown at MIFF 2006. At present, Jhingan is teaching at the department of Journalism, Lady Shri Ram College, University of Delhi. Her research work focuses on performance, practices and circulation of the female voice in Hindi film songs. She has published journal articles on this topic in Seminar and Bioscope: South Asian Screen Studies. (8/14)
Ranjani Mazumdar is Associate Professor of Cinema Studies at the School of Arts & Aesthetics, Jawaharlal Nehru University, New Delhi. Her publications focus on urban cultures, popular cinema, gender and the cinematic city. She is the author of "Bombay Cinema: an Archive of the City" published by the University of Minnesota Press (2007). Mazumdar has also worked as a documentary filmmaker and is a founding member of Mediasorm, India's first women's film collective, which received the Chameli Devi Jain Award for outstanding media professionals among women. Mazumdar's documentaries include DELHI DIARY 2001 (on violence, memory and the city); THE POWER OF THE IMAGE (co-directed; a television series on Bombay cinema); and PRISONER OF GENDER which won the second prize at an International Television documentary festival. Mazumdar has been a visiting fellow at Princeton University (U.S.A); a British Academy Fellow at the University of Westminster (U.K); and visiting faculty at the Department of Cinema Studies, Tisch School of the Arts, New York University; at the Mass Communication Research Centre at Jamia Millia Islamia University; and at the Film and Television Institute, Pune. Her current research focuses on film in the 1960s, globalization and film culture, and the visual culture of film posters. (8/14)