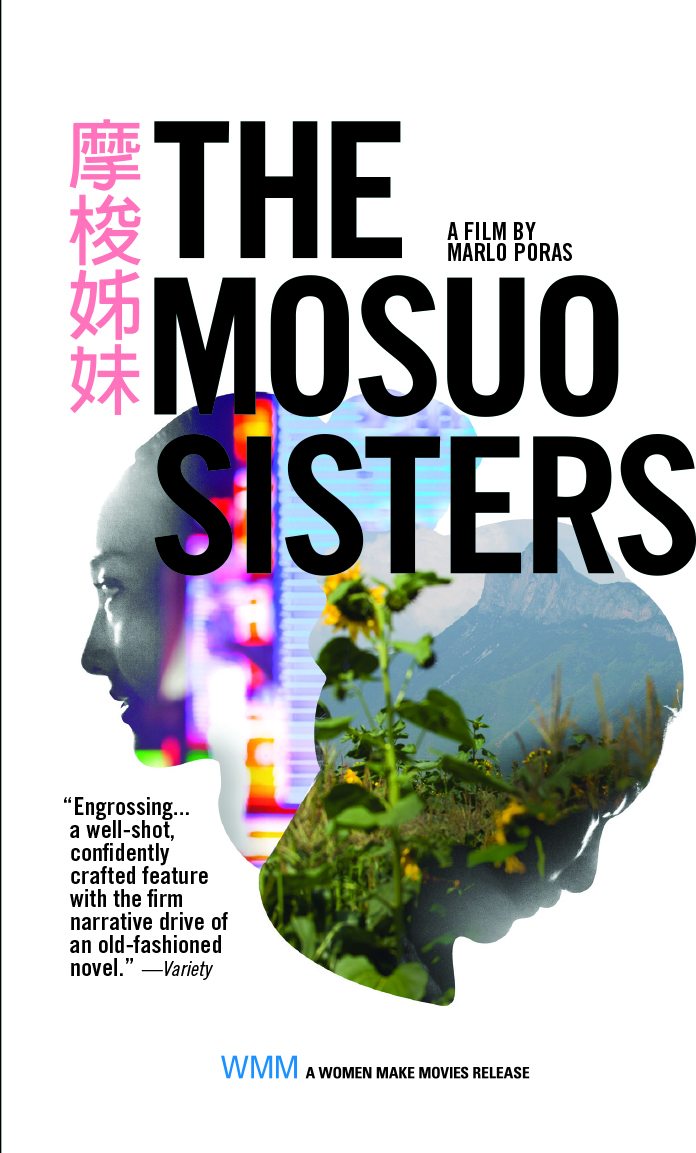 US/China | 2013 | 80 minutes | Color | DVD | Mandarin/Mosuo/Tibetan | Subtitled | Order No. 131105
SYNOPSIS
A tale of two sisters living in the shadow of two Chinas, this documentary by award-winning filmmaker Marlo Poras (Mai's America; Run Granny Run) follows Juma and Latso, young women from one of the world's last remaining matriarchal societies. Thrust into the worldwide economic downturn after losing jobs in Beijing and left with few options, they return to their remote Himalayan village. But growing exposure to modernity has irreparably altered traditions of the Mosuo, their tiny ethnic miniority, and home is not the same. Determined to keep their family out of poverty, one sister sacrifices her educational dreams and stays home to farm, while the other leaves, trying her luck in the city. The changes test them in unexpected ways. This visually stunning film highlights today's realities of women's lives and China's vast cultural and economic divides while offering rare views of a surviving matriarchy.
PRESS
"A moving fillm...depicts the struggles of two sisters from an ethnic group in China whose lives lead them away from the family village, then away from each other, and ultimately back together--but perhaps for the last generation of their society."
"3 stars! Offering a rare glimpse into a little-seen segment of Chinese society, this is recommended."
"A well-shot, confidently crafted feature with the firm narrative drive of an old-fashioned novel, one that pulls its leading figures' fates at the fore . . . "
"A quietly stunning portrait of modern China."
"Does what good documentaries should: provide insight into the unseen."
"An outstanding film. The sisters' appealing personalities and articulate narration, the universality of the story, and the striking visuals all combine to hold a viewer's interest and offer a variety of possible lessons about gender, ethnicity, labour, family, and ambition in today's China."
SCREENING HIGHLIGHTS AND AWARDS
DOXA Documentary Film Festival
Salem Film Festival
Doc NYC
Santa Barbara Int'l Film Festival
Big Sky Documentary Film Festival
San Francisco Int'l Asian American Film Festival
Zurich Film Festival
ABOUT FILMMAKER(S)
Marlo Poras
MARLO PORAS began her film career as an apprentice to Thelma Schoonmaker at Martin Scorsese's Cappa Productions and worked in the editing room on independent films such as Greg Mottola's DAYTRIPPERS and Alison Anders' GRACE OF MY HEART. Later, she was living in Vietnam, producing teen oriented HIV/AIDS education films for The Population Council when she was inspired to make MAI'S AMERICA, her first film. MAI'S AMERICA received much critical acclaim and won numerous awards including the Audience Award for Feature Documentary at SXSW and Best Feature Documentary from the International Documentary Association (IDA). It aired on P.O.V., PBS' award winning non–fiction showcase. Marlo's next film, RUN GRANNY RUN, aired on HBO and received the Audience Award for Feature Documentary at SXSW and the Special Jury Award at the Woodstock International Film Festival. Marlo also edited the Emmy Award nominated documentary THE FLUTE PLAYER and works as a camerawoman. She's the recipient of a Guggenheim Fellowship. (4/13)
Yu Ying Wu Chou
A native of Taiwan, Yu Ying studied media and advertising before transitioning into documentary film editing. She spent five years collaborating in the editing room with David Sutherland on his six hour Frontline series, COUNTRY BOYS, which aired on PBS/Frontline in January 2006. She was a co-editor on HBO's RUN GRANNY RUN and is currently co-editing David Sutherland's latest PBS/Frontline series, A KIND HEARTED WOMAN. (5/13)
YOU MIGHT ALSO BE INTERESTED IN
Acting Our Age: A film About Women Growing Old
An invigorating antidote for American culture's one-dimensional image of older women, this classic film offers empowering insights about women and aging for every generation. Personal portraits of six ordinary women in their 60's and 70's who share their lives. In candid interviews that tackle a range of thought-provoking topics, including self-image, sexuality, financial concerns, dying, and changing family relationships, members of the group display both a vibrant strength of spirit and inspiring zest for life.
Learn more
Shopping Cart