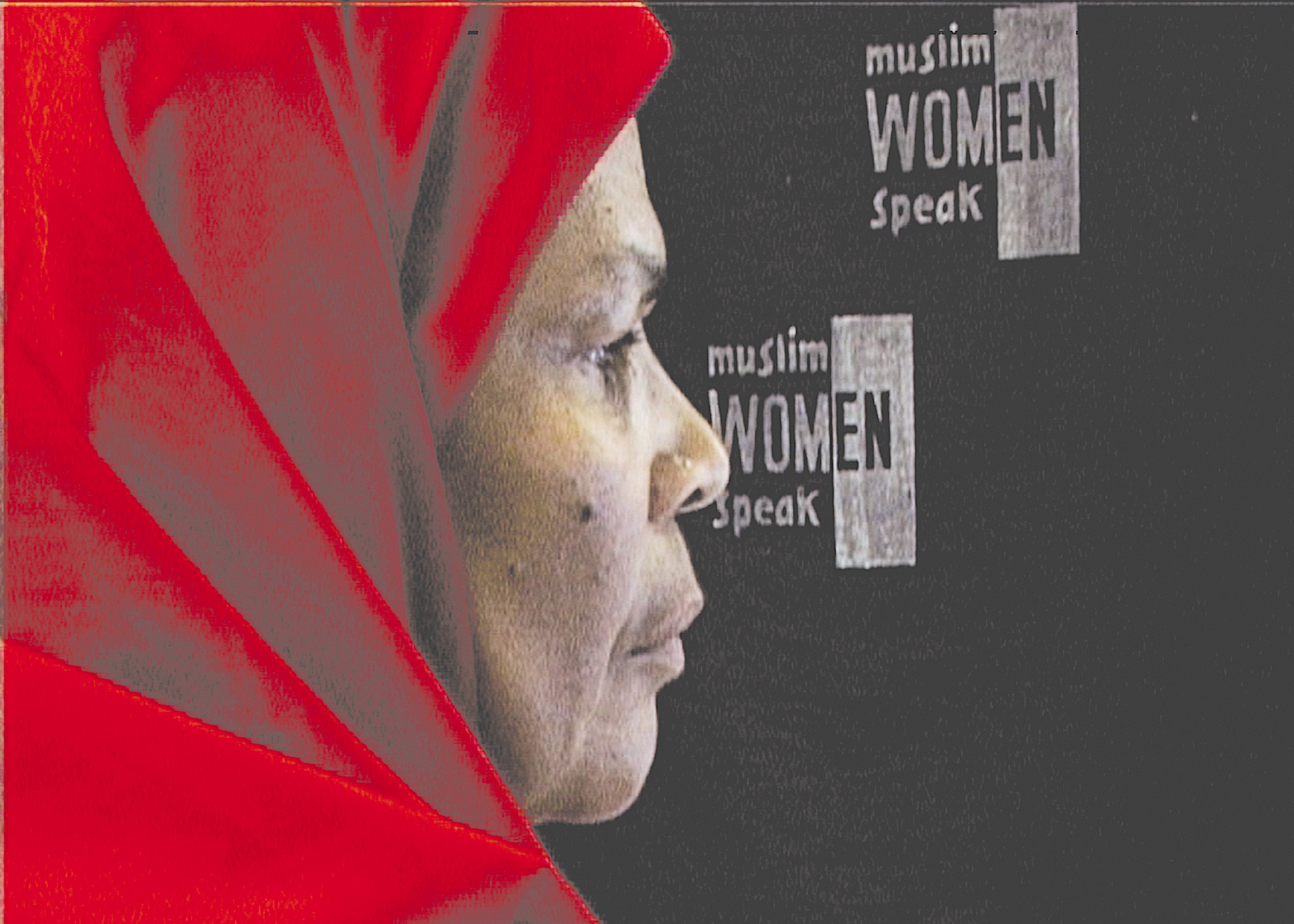 The Noble Struggle of Amina Wadud
The Netherlands/US | 2007 | 29 minutes | Color | DVD | Order No. 07922
SYNOPSIS
On March 18, 2005, Amina Wadud shocked the Islamic world by leading a mixed-gender Friday prayer congregation in New York. THE NOBLE STRUGGLE OF AMINA WADUD is a fascinating and powerful portrait of this African-American Muslim woman who soon found herself the subject of much debate and Muslim juristic discourse. In defying 1400 years of Islamic tradition, her action caused global awareness of the struggle for women's rights within Islam but also brought violence and death threats against her. Filmmaker Safari follows this women's rights activist and scholar around the world as she quietly but with utter conviction explains her analysis of Islam in the classroom, at conferences, in her home, and in the hair dresser's shop. Wadud explains how Islam, with its promise of justice, appeals to the African American community. And she links the struggle for racial justice with the need for gender equality in Islam. Deeply engaging, this film offers rare insights into the powerful connections between Islam, women's rights, and racial justice.
PRESS
"Extraordinary…an important document of a woman who is making history."
"Incredibly valuable…Gender struggles are at the very heart of reforming Islam today, and no one represents these struggles more powerfully, deeply, and passionately than Amina Wadud."
"The compelling documentary provides...the viewer with a broader understanding of the multifaceted and diverse interpretations of Islam and with material for exciting analytical discussion and debate regarding the fluidity and changing nature of religion, religious practice, and the meaning of faith. In addition, the film outlines motifs of resistance, empowerment, voice, and agency."
SCREENING HIGHLIGHTS AND AWARDS
African American Women FF
Freedom Film Festival, Malaysia
International Bunker Film Festival, Italy
Amnesty Int'l Malaysia Special Screening
ABOUT FILMMAKER(S)
Elli Safari
Documentary filmmaker Elli Safari was born 1954 in Iran. She gave lectures about Iranian cinema in different Dutch cities from 1999 to 2003. She also wrote an essay about film director Rahshan Bani-Etemad, on the occasion of her winning the Prince Claus Award in 1998. (09/09)
YOU MIGHT ALSO BE INTERESTED IN
Rights & Wrongs
By returning to the roots of Islam and understanding how societies have found justification for their treatment of women within Islamic sources, this thoughtful and far reaching film is an essential resource that debunks myths about women and Islam. Renowned Muslim feminist scholars and journalists, including Asra Q. Nomani, Mona Eltahawy, Azadeh Moaveni, Dr. Amina Wadud, Dr. Khaled Abou El Fadl and Asma Gull Hasan, detail how from early on very different understandings of the Qur'an lead to vastly different translations, with enormous repercussions for women living in different Islamic societies around the world. The film alternates between the history of Mohammad and issues facing Muslim women today—from the wearing of the veil, to praying in the mosque, and attitudes towards domestic violence and honor killings. It also looks at how feminism works within Islam in the modern era. RIGHTS & WRONGS is indispensable for courses on Islamic and Middle Eastern studies, comparative religion, women's studies and more.
Learn more
The Mosque in Morgantown
THE MOSQUE IN MORGANTOWN follows one woman's campaign for change against extremism in her West Virginia mosque, throwing the community into turmoil and raising questions that cut to the heart of American Islam. When former Wall Street Journal journalist and single mother Asra Q. Nomani returns from working in Pakistan to her hometown mosque in Morgantown, West Virginia, she believes she sees signs of trouble: exclusion of women, intolerance toward non-believers, and suspicion of the West. She finds such signs particularly alarming and determined to halt the 'slippery slope' that she maintains leads from Islamic intolerance to violence, she begins a campaign to drag the mosque's practices into the 21st century, triggering a heated battle between tradition and modernity. Nomani's activist tactics alienate would-be allies in the mosque, leading many to wonder who most deserves the label of "extremist." Director Brittany Huckabee takes a balanced view of the tensions dividing this community, exploring both sides from a neutral standpoint. This riveting Emmy® Award nominated film is not only about women's rights in the mosque but about the struggles of a Muslim community faces as it strives to be a part of American life.
Learn more
Shopping Cart