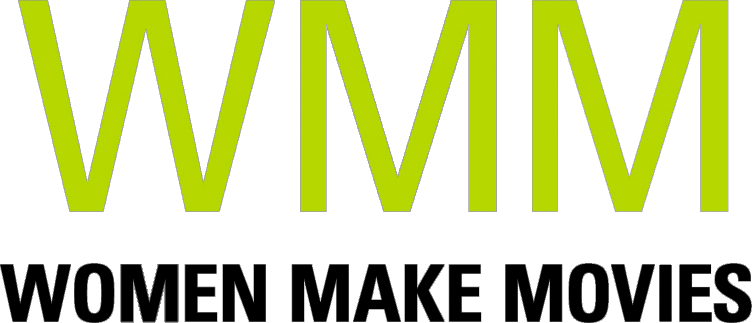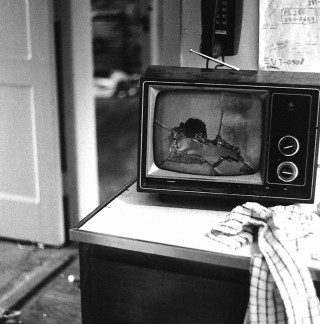 1980 | 30 minutes | BW | DVD | Order No. 99169
SYNOPSIS
This documentary examines the complex reasons why women remain in violent homes and challenges the prevailing attitudes which accept domestic violence as well as the social structures which perpetuate it. Among the issues examined are the attitudes of battered women, the lack of funding for shelters and the support battered women find in a shelter environment. Although produced more than ten years ago in a low budget format, this film still offers a complex analysis of an enduring social problem.
PRESS
"Superbly illustrates the struggles for battered women.a great asset for community education component."
ABOUT FILMMAKER(S)
Jacqueline Shortell-McSweeney writes only when inspired, or when her Muse, Noreen, stands over her with a metaphorical rolling pin. At other times, she has worked as a producer for Women Make Movies (Where WHY WOMEN STAY was produced and directed.), a video artist at Henry St., Settlement, first union woman grip on the East Coast, and then, as a lawyer, in hopes she could sue some of those responsible for her Me-Too moments in the union. Finally, as an attorney for Women's Venture Fund, Ms. Shortell-McSweeney worked with women entrepreneurs to help build their businesses. Now retired to her writing desk, Shortell-McSweeney has been published in eight anthologies, the latest being BEAT GENERATION. Her detective story, DR. ALTMAN AND THE CONCUBINES, is recently published and in bookstores. Now, The Muse wants to see her continue with her poetry and thriller, THE PLAYGIRL MURDERS. Most important, she is to spend precious time with her loving family. (2/22)
Debra Zimmerman has been the Executive Director of Women Make Movies, a non-profit NY based social enterprising organization that supports women filmmakers, since 1983. During her tenure it has grown into the largest distributor of films by and about women in the world. WMM's internationally recognized Production Assistance Program has helped thousands of women get their films made. Films from WMM programs have been nominated or won Academy Awards for the ten of the last eleven years, including recent documentary award winner, Citizen Four.

She is in great demand around the world as a speaker on independent film distribution, marketing and financing as well as on women's cinema. She has moderated panels and given master classes at the Sundance and Toronto Film Festival's IDA's Getting Real conference as well as other events in Europe, Africa, Asia and South America. She has keynoted conferences and spoken on panels, including the Women's Film History Conference at the University of Sunderland, Visible Evidence Conference at NYU and the Society for Cinema and Media Studies Conference at Boston University. She lectures regularly at universities across the United States, including Harvard, Smith College, Bryn Mawr, UCLA and others.

Zimmerman has been closely affiliated with the as the co-host of the Talk of the Day and as a tutor for their Summer Film Academy. She has been on the juries of festivals around the world including the Abu Dhabi Film Festival, International Documentary Film Festival of Amterdam (IDFA), the Cartagena Film Festival (FICCI), and the One World Human Rights Film Festival in Prague among others. In addition, she has mentored filmmakers at the Ex-Oriente Film Workshop in Vienna, the Sheffield DocuFest and for many years at the National Alliance of Latino Independent Producers' (NALIP) Academy. She sits on the Board of Directors of Cinema Tropical, a resource for Latino independent filmmakers and on the Advisory Board of the Center for Social Media at American University. She is the recipient of numerous awards including the New York Women in Film and Television's Loreen Arbus Changemaker Award, the Athena Award and Hot Doc's 2013 Doc Mogul Award, given to those who "over the course of their career has made an essential contribution to the creative vitality of the documentary industry, both in his or her country or abroad." Zimmerman was appointed the Laurie Chair in Women's Studies at Douglass Residential College at Rutgers University and taught there in 2014-15. (3/18)
YOU MIGHT ALSO BE INTERESTED IN
Private Violence
Emmy-nominated PRIVATE VIOLENCE explores a simple but deeply disturbing fact of American life: the most dangerous place for a woman in America is her own home.
Learn more
A Better Man
A BETTER MAN follows a series of intimate conversations between a woman and her former boyfriend when she confronts him about their history of domestic abuse.
Learn more