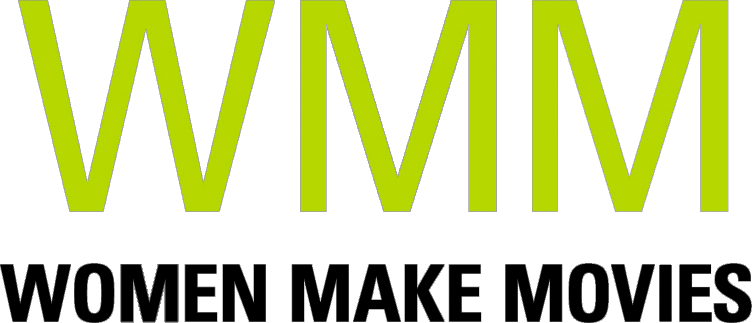 This position has been filled and we are no longer accepting applications. Thank you for your interest. Please check job listings on our website and apply to any that you interest you and you feel qualified for.
Areas of Responsibility
The Manager of Filmmaker Services (MFS) is the point person for filmmaker relations in both the Distribution and Production Assistance Program. The MFS provides artist support and serves a bridge between production assistance and acquisitions, as well as between the organization and the larger industry. The MFS is personable, creative, takes initiative, and thrives on helping filmmakers succeed. The Manager of Filmmaker Services (MFS) is part of our Senior Management team and reports directly to the Executive Director. They are in charge of our core program that assists filmmakers: our Production Assistance Program, which supports emerging and established women filmmakers from concept to completion with a tailored suite of professional development services, nonprofit tax-exempt status through fiscal sponsorship, consultations, on-line resources, and webinars and networking events.
The MFS is responsible for developing and implementing all aspects of the program including administration and general outreach. Specific duties include consultation with producers on production management, budgeting, and fundraising; developing, scheduling, and promoting webinars on production and the independent film industry; and working with Senior Leadership on long-range plans and development for the program. The MFS will also develop and implement a new mentoring program aimed at emerging filmmakers. In addition, the MFS also works with our distribution staff on acquisitions and represents the organization to the NYC community as well as regional and national film festivals, conferences, and industry events. This position supervises a Program Coordinator, consultant(s), and interns. The ideal candidate brings to the position experience with, or knowledge of, film production or artist services but has now decided to focus their career on supporting filmmakers rather than making films themselves.
The MFS is a full-time, salaried, Director-track position. Women Make Movies is currently working remotely with plans to work in a hybrid environment within the next few months. The ideal candidate is based in the Metro NYC area (or within distance to get into NYC for a day), but we will consider exceptional candidates from other U.S. locations.
Skills, Qualifications and Other Requirements: 
Minimum of 4-6 years of progressive, management-level responsibility in film industry or arts related organization.
Experience with or knowledge of film production, and/or raising money for film production, and proposal writing for government, foundation, and corporate sources.
Excellent multitasking, research, and organizational skills, and the ability to work both independently and with a team;
Flexibility, professionalism, and a positive attitude
Personable, creative and supportive;
Detail oriented
Strong writing skills;
Commitment to feminism;
Enthusiasm, a passion for WMM, and a sense of humor are a plus
Benefits:
Outstanding medical and dental coverage
Long term disability
Lucrative retirement plan (with matching and employer contributions, starting after 2 years, and increasing with tenure to up to 15%)
Excellent vacation and paid holiday offering
Meaningful work at an organization that is elevating the voices of underserved communities.
Women Make Movies is an equal opportunity employer and encourages BIPOC, people who identify as LGBTQIA, older women, and those with visible and invisible disabilities to apply.
Salary Range:
$65,000-$80,000/year Full-time and 4-day/week proposals will be considered.
Professional Level:
Managerial, Director-Track
Minimum Education Required:
4-year degree