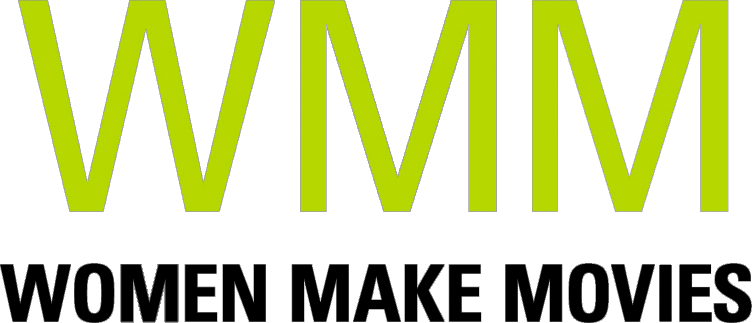 National Media Organizations
Asian American Arts Alliance
Founded to increase the support, recognition, and appreciation of Asian American arts by providing a centralized information network, vital resources and advocacy services, and ongoing technical assistance to Asian American artists and organizations.
Beyond Media's Women International Information Project
WIIP assists women in creating videos and web- sites that communicate their world views, share information about their economic and social initiatives, and facilitate political participation within their constituencies.  (Chicago, IL)
Center For Independent Documentary
The Center collaborates with independent producers to create films and videos on issues of contemporary social and cultural concern and is committed to the successful completion and distribution of these projects, through contributing production equipment, access to discounted post-production facilities, providing fundraising assistance, distribution assistance, fiscal sponsorship, creative, and even moral support.
The Corporation for Public Broadcasting
A private, non-profit corporation that funds more than 1,000 locally operated public radio stations and public television stations across the country and the production of independent educational programming.
Independent Filmmaker Project
IFP is a not-profit service organization dedicated to providing resources, information, and avenues of communication for its members: independent filmmakers, industry professionals, and independent film enthusiasts. They hold workshops and large-scale conferences.
Independent Television Service
ITVS brings independently produced programs to television, programs that engage creative risks, advance issues, and represent points of view not usually seen on commercial or public television.
The National Alliance For Media Arts And Culture
NAMAC is a non-profit association composed of organizations who provide a wide range of support services for independent media, including media education, production, exhibition, distribution, collection building, preservation, criticism, and advocacy.  
Regional Media Organizations
NORTHWEST

SOUTHWEST

University of Nevada, Las Vegas Department of Film

Colorado Office of Film, Television, and Media

MIDWEST

Nebraska Independent Film Projects

Grand Rapids Community Media Center

Illinois Department of Commerce & Economic Opportunity

Youngstown Regional Film Commission

Greater Cleveland Film Commission

Tulsa Office of Film, Music, Arts & Culture

Southern Oklahoma Filmmaker Collective

Minnesota Lawyers for the Arts (MnLA)

Minnesota Women in Film and Television

Minnesota Interactive Marketing Association

Metropolitan Regional Arts Council

Upper Minnesota Film Office (UMFO

SOUTHWEST

New Orleans Video Access Center

Southwest Alternate Media Project

ALASKA, HAWAII, VIRGIN ISLANDS

U.S. Virgin Islands Film Office

SOUTHEAST

Louisiana's Northshore Film Commission

Southwest Louisiana Film Alliance

St. Bernard Parish Office of Film & Television

Shreveport-Bossier Film Office

NOVAC New Orleans and Baton Rouge

Louisville Filmmaker Commission

Southern Kentucky Film Commission

Florida Office of Film and Entertainment

Bradenton Area Film Commission

Florida Keys & Key West Film & Entertainment Commission Jacksonville Film Commission

Palm Beach County Film and Television Commission

Paradise Coast Film Commission Film Birmingham

St. Petersburg / Clearwater Film Commission

https://www.charlottefilm.com/

Piedmont Triad Film Commission

Wilmington Regional Film Commission

West Virginia Filmmakers' Guild

NORTHEAST

Philadelphia Independent Film/Video Association (PIFVA)

Hallwalls Contemporary Art Center

Television, Internet, & Video Association of DC, Inc.

Washington-Mid Atlantic SAG-AFTRA

Washington Area Lawyers for the Arts

Maryland Film Industry Coalition

D.C. Office of Cable Television, Film, Music and Entertainment

Filmmakers for Tomorrow Foundation

Philadelphia Independent Film & Video Association

Greater Philadelphia Film Office

Pennsylvania Film Industry Association

Rhode Island Film & Television Office

Connecticut Department of Economic and Community Development

Massachusetts Production Coalition

Boston Avid User Group (BAVUG)

Women in Film & Video New England (WIFVNE)

Center for Independent Documentary

Documentary Educational Resources

Downtown Community Television (DCTV)

New York Film and Video Council

New York Foundation for the Arts (NYFA)

New York Women in Film and Television (NYWIFT)

 
Shopping Cart