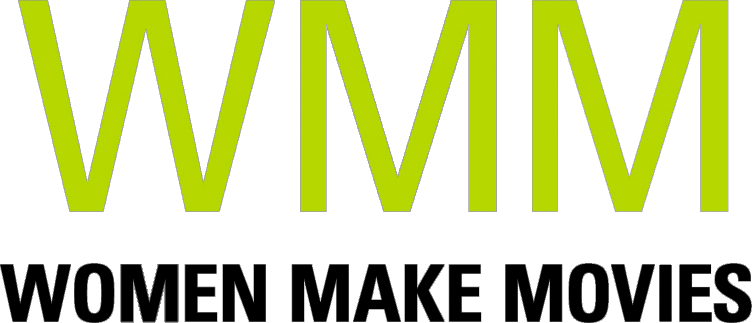 In 1973, women artists flocked to the Woman's Building in L.A. – a birthplace for innovative, fearless, and still-relevant feminist performance art that laid a foundation for today's art and social justice movements. ACTING LIKE WOMEN is a journey into art, activism, and gender told by those who lived it.
SYNOPSIS
ACTING LIKE WOMEN is a feature-length documentary about feminist performance art in 1970s-80s Los Angeles. The story is told through the lens of Cheri Gaulke, director and respected performance artist, who at age 21 packed up her rusty Volvo and left the Midwest for the Woman's Building where groundbreaking new art forms and practices were erupting – ritual, collaboration, social engagement, art as activism, and media intervention. Gaulke's directorial voice builds an intimate narrative where art intersects life as she conjures the spirit of ephemeral art through storytelling and animation. But this is not only her story – it is the herstory of many.

The film reveals an explosive time of change, rich with fascinating artists who understood the "personal is political," and how art can transform culture. Performance artists were addressing violence against women, body image, rape, spirituality, working, motherhood, and sexuality as their art broke free of the limits of traditional art institutions to effect societal change.

Women today are facing an erosion of many of the rights we fought for in the 1970s and 80s. This film reveals the innovative strategies artists used to inspire today's activism. Many of the artists involved are now in their 60s-90s and some have passed away. This film captures key voices still alive and mentoring a new generation. Now is the time to tell this story before these voices disappear!
Director Statement
My life changed forever in 1975 when I arrived at the Woman's Building in downtown Los Angeles. There I found my voice as a woman, artist, lesbian, teacher, activist. Through performance art I learned what art in society could do.

This film has its origins in an article I wrote in 1980 in High Performance magazine that explored why so many women gravitated towards performance art. It began like this:

"When I was growing up I used to make my bed with precision movements, imagining that somehow the boy I wanted to marry was watching my performance and judging it. Performance is not a difficult concept to us. We're on stage every moment of our lives. Acting like women. And in performance we found an art form that was young, without the tradition of painting or sculpture. Without the traditions governed by men. The shoe fit, and so, like Cinderella, we ran with it."

Now I am thrilled to share this herstory through the voices of women and POC whose work has been marginalized in the art historical canon. Come into my living room and meet artists who brought taboo subjects out of the bedroom and innovated a new kind of art that engaged unsuspecting audiences, creating inclusive and unexpected interventions that created awareness, changed policy, and transformed culture. It was a wild and exciting time, with so many parallels to the challenges of today.
Supporter Statement
[The Woman's Building] was like a seed pod exploding. So it seems really timely and relevant to tell the story now in a way that will be very inspirational for young artists and feminists. -Lynn Ballen, host of Feminist Magazine, KPFK radio station

I am so excited to be part of the team to tell this amazing, crazy, inspiring story – when feminist performance art burst onto the L.A. scene in 1970, a community of women artists changed their lives and the very role of art. I was even one of them! -Award-winning film composer Miriam Cutler and interviewee

You can't understand the history of the US or LA as a kind of dynamic political and social space without understanding the culture that was being produced. And the Woman's Building is a crucial part of that history. -Amelia Jones, art historian, from her interview

I'm happy you're doing this film and focusing on performance. Though performance is talked about in the art world the feminist version of performance has really not been given the credit it's due. -Leslie Labowitz-Starus, performance artist, from her interview
ABOUT FILMMAKER(S)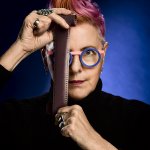 Director Cheri Gaulke
CHERI GAULKE is a pioneer in the feminist art movement in Los Angeles and an award-winning filmmaker whose films have screened in national and international film festivals. Gaulke's work has been presented at the Museum of Modern Art (NY), Museum of Contemporary Art (LA), in a Smithsonian-touring exhibition, and in settings all over the world including buses, churches, and prehistoric temples. Known for her solo performance art, she also co-founded collaborative performance groups Feminist Art Workers and Sisters Of Survival which were featured in a Getty-sponsored exhibition. Gaulke has received artist fellowships from the National Endowment for the Arts, California Arts Council, City of Los Angeles, and California Community Foundation. Recent films include: GLORIA'S CALL (2018) which traveled to over 40 film festivals, won Best Documentary at Ann Arbor Film Festival, and recently screened at the Venice Biennale; MISS ALMA THOMAS: A LIFE IN COLOR (2021) created for a museum retrospective about this under-recognized African-American artist; and the newly released INSIDE THE BEAUTY BUBBLE (2021) which won Audience Awards at Dances With Films and San Luis Obispo Film Festival. In 2003, her oral history was inducted into the UCLA Film and Television Archives collection Out of the Seventies: L.A. Women in Film and Video.
---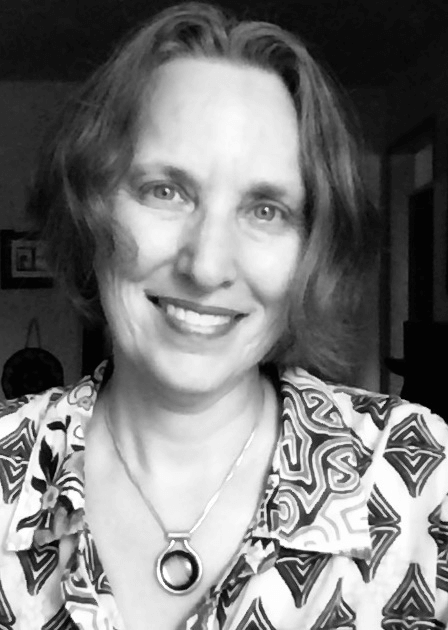 Producer
Meg Linton
Producer MEG LINTON is an independent curator, writer, and producer with 22+ years experience running non-profit and academic contemporary art spaces in Southern California and has dedicated her career to helping artists produce their best work. Linton was the co-curator and lead organizer of Doin' It in Public: Feminism and Art at the Woman's Building that was part of the The Getty's initiative Pacific Standard Time: Art in LA 1945-1980 in 2011. She has conceived and organized hundreds of exhibitions, publications, events, and videos in her various roles as: Director of Galleries and Exhibitions at the Ben Maltz Gallery, Otis College of Art and Design (2003-2014); Executive Director of the Santa Barbara Contemporary Arts Forum (1999-2003); Curator of Exhibitions at the University Art Museum at California State University, Long Beach (1997-1999).
ABOUT YOUR DONATION
Women Make Movies (WMM), Inc. is a 501(c)(3) non-profit media arts organization registered with the New York Charities Bureau of New York State and accepts charitable donations on behalf of this project. Your donation will be spent by the filmmaker(s) toward the production and completion of this media project. No services or goods are provided by Women Make Movies, the filmmaker(s) or anyone else associated with this project in exchange for your charitable donation.
Your contributions are tax deductible to the fullest extent of the law, and a confirmation of your donation will be sent via email. WMM will send you an acknowledgement letter in the mail to the address listed for tax purposes.