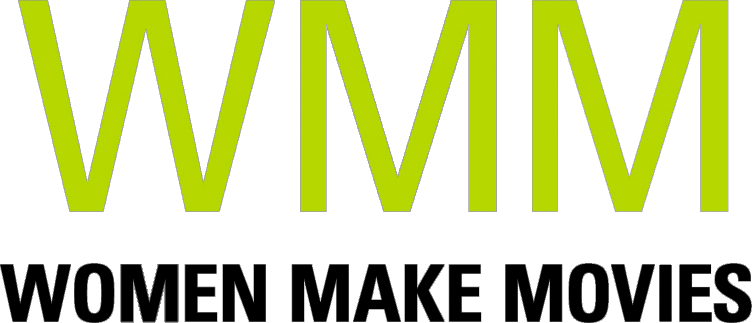 The discovery of lost photographs sparks the search for a hero that history forgot—Maria Moreno, a migrant mother who sacrificed everything but her twelve kids for farmworker justice. The first female farmworker in the U.S. hired as a union organizer, Maria's story was silenced and her legacy buried—until now.
SYNOPSIS
In the ADIOS AMOR, the discovery of forgotten photographs taken over fifty years ago sparks the search for an unsung hero: Maria Moreno, a migrant mother who sacrificed everything but her twelve kids in the passionate pursuit of justice for farmworkers. Haunted by personal tragedy and blessed with a gift for oratory, Maria rolled up her sleeves, collected signatures, and electrified audiences. Chosen by her fellow Mexican American, Okie, Filipino and Black field workers to represent them, Maria became the first farm worker woman in America to be hired as a union organizer. Years before Cesar Chavez and Dolores Huerta launched the UFW, Maria's charisma drew crowds, but her outspokenness got her into trouble with labor bosses, who fired her and erased her legacy.

The search for Maria guides this documentary, where ghosts fade in and out and magic underpins a rawboned reality. In the end, whose stories get told may hinge on memories, coincidence and—in Maria's case—an insistence on pursuing a path that touches the lives of others. From California's great Central Valley, to the Arizona desert and US-Mexico border, the journey yields buried treasure…and stories told with passion and humor. A deeply human drama also comes to life of farmworkers living in dire poverty whose family, faith and working class culture sustained them. ADIOS AMOR—THE SEARCH FOR MARIA MORENO revives the epic saga of a trailblazing woman, while inspiring us to launch our own journeys of discovery into a provocative past.
Director Statement
The first time I saw Maria Moreno was 20 years ago when I was the lead researcher and associate producer for the groundbreaking PBS documentary, The Fight in the Fields-Cesar Chavez and the Farmworkers' Struggle. Searching for images of Cesar Chavez, I stumbled across hundreds of photographs of a migrant mother, organizing with her children at her side. Far from snapshots, these were master images taken by the leading photographer of the farmworker movement, George Ballis. Aside from the well-known UFW leader Dolores Huerta, farmworker women were usually anonymous and relegated to the background in press coverage. Who was the remarkable woman in the photographs and why hadn't I ever heard of her?
Supporter Statement
"Adios Amor captures the down-to-earth charisma of Maria Moreno, a struggling mother with a steely resolve whose journey for justice resonates across race and ethnicity. She is not a migrant mother staring with desperation into the lens of Dorothea Lange's camera, but a strong-willed individual guided by her faith, her family, and her convictions."
Vicki Ruiz, Ph.D., Recipient National Humanities Medal awarded by President Barak Obama, Member American Academy of Arts and Sciences, and Past President of Organization of American Historians and American Studies Association
ABOUT FILMMAKER(S)

Laurie Coyle
Director/Producer Laurie Coyle is a documentary filmmaker and writer. Before making Adios Amor, she directed OROZCO: Man of Fire, which aired on PBS AMERICAN MASTERS and was nominated for the Imagen Award and National Council of La Raza ALMA Award. Laurie's work has been supported by the National Endowment for the Arts, National Endowment for the Humanities, Latino Public Broadcasting, San Francisco Arts Commission and Creative Work Fund, among others. Her writing credits include the award winning hillbilly, Speaking in Tongues, The Slanted Screen, Life on Four Strings-Jake Shimabukuro, and The Journey of the Bonesetter's Daughter-The Making of an Opera. She associate-produced The Fight in the Fields, Cesar Chavez and the Farmworkers' Struggle, The Good War and Those Who Refused to Fight It, and AMERICAN MASTERS' Ralph Ellison: An American Journey. Before becoming a filmmaker, Laurie majored in political theory at UC Berkeley and worked as an oral historian, focusing on the untold stories of women workers along the US-Mexico border. She co-authored Women at Farah-An Untold Story, which has been anthologized in many women's, labor and Latino history volumes, including Prentiss-Halls Women and Power in American Historyo. Her first connection to the farmworkers was through her father, who volunteered at the United Farmworkers clinic in Delano during the 1960s grape strike.
ABOUT YOUR DONATION
Women Make Movies (WMM), Inc. is a 501(c)(3) non-profit media arts organization registered with the New York Charities Bureau of New York State and accepts charitable donations on behalf of this project. Your donation will be spent by the filmmaker(s) toward the production and completion of this media project. No services or goods are provided by Women Make Movies, the filmmaker(s) or anyone else associated with this project in exchange for your charitable donation.
Your contributions are tax deductible to the fullest extent of the law, and a confirmation of your donation will be sent via email. WMM will send you an acknowledgement letter in the mail to the address listed for tax purposes.
Shopping Cart