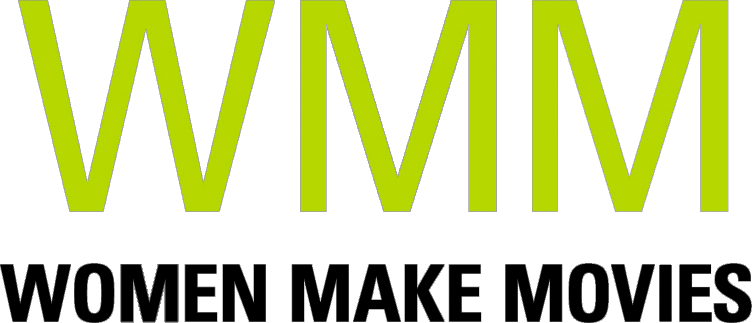 In a world dominated by male filmmakers, delve into the enigmatic journey of a trailblazing American woman who redefined cinema through her groundbreaking contributions to the realm of sexploitation films.
SYNOPSIS
The story of Doris Wishman, "the queen of sleaze," and one of the most prolific female directors in the history of American cinema. With no prior experience, Wishman wrote, directed, edited, and self-financed over 30 sexploitation films, considered pioneering feminist art by some and low-budget grindhouse by others. Her story has never been told. Until now.
ABOUT FILMMAKER(S)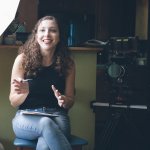 Director Elizabeth Pauker
Elizabeth Pauker is a filmmaker who has produced hundreds of documentaries for The Criterion Collection and the Criterion Channel and independently produced three critically-acclaimed documentaries: DEATH METAL GRANDMA, about a 95-year-old Holocaust survivor who performs with a death metal band, I AM THE REVOLUTION, about feminist movements in Iraq, Syria, and Afghanistan, and THE MATCHMAKER, about a woman who recruits Western women to marry ISIS fighters.
DEATH METAL GRANDMA premiered at SXSW Film Festival and was acquired by The New York Times Op-Docs (followed by The Atlantic Selects) and was an official selection at over 30 film festivals across four continents. I AM THE REVOLUTION premiered at DOC NYC. THE MATCHMAKER premiered at the Venice Film Festival.

---
Judith Mizrachy is a New York City-based independent producer. Her most recent film THE MARTHA MITCHELL EFFECT, about the Watergate whistleblower who was gaslighted by the Nixon Administration, premiered at the Sundance Film Festival and was nominated for a 2023 Academy Award® for Best Short Documentary. Her previous film THE BOOKSELLERS, a behind-the-scenes look at the rare book world, premiered at The New York Film Festival in 2019. It was released in the U.S. by Greenwich Entertainment and sold internationally by Magnolia Pictures. Her work has been shown on big screens around the world including Lincoln Center, Brooklyn Academy of Music, and Bertha DocHouse London, and on small screens via Netflix, The Criterion Channel, The New Yorker and more. Judith previously served as the Director of Marketing and Communications at Women Make Movies.

ABOUT YOUR DONATION
Women Make Movies (WMM), Inc. is a 501(c)(3) non-profit media arts organization registered with the New York Charities Bureau of New York State and accepts charitable donations on behalf of this project. Your donation will be spent by the filmmaker(s) toward the production and completion of this media project. No services or goods are provided by Women Make Movies, the filmmaker(s) or anyone else associated with this project in exchange for your charitable donation.
Your contributions are tax deductible to the fullest extent of the law, and a confirmation of your donation will be sent via email. WMM will send you an acknowledgement letter in the mail to the address listed for tax purposes.