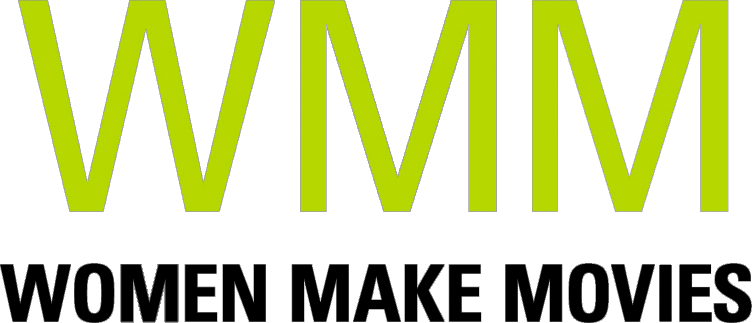 The film follows the zany adventures of Les Nickelettes, an outrageous feminist satirical musical-comedy troupe from 1970s and '80s San Francisco. In the midst of the seriously earnest second-wave feminist movement, Les Nickelettes turned the patriarchy inside out and upside down with scandalous female humor.
SYNOPSIS
The idea of Les Nickelettes was hatched as a '70s vaudeville act at the People's Nickelodeon, a midnight movie series that ran after-hours at the Mitchell Brother's O'Farrell Theater. A pornographic film venue was an unlikely beginning for a feminist theater company but sometimes truth is stranger than fiction. Les Nickelettes evolved into a brazen women's lib troupe whose members wrote, produced, and performed original skits, stunts, and musical comedy theater in San Francisco for thirteen years. Anarchy in High Heels addresses the neglected topics of comedy's role in feminism and the power that arises when women bond together through a shared sense of humor. We seek to disrupt the narrative that second-wave feminism was humorless, and bring to light its satirical, bawdy side as embodied by Les Nickelettes. For Millennial and Gen Z women, this may come as a surprise and serve as a connection between second-wave feminism and today's burlesque, drag strip shows, gender fluid identities and comedy as a political statement. According to Ellin Stein, author of That's Not Funny, That's Sick: The National Lampoon and the Comedy Insurgents Who Captured the Mainstream, Les Nickelettes "served notice that women could be outspoken, raunchy, and above all, funny." They were part of the tumultuous countercultural adventure that began in San Francisco in the late '60s and took the country by storm. Anarchy in High Heels is a snapshot of that unique era.
Supporter Statement
I'm so excited at the prospect of seeing the history of Les Nickelettes and Anarchy in High Heels presented in this documentary. Don't tell me women aren't funny . . . nutty, messy, flashy, and trashy, or whatever else they want to be.

-Denise Larson
ABOUT FILMMAKER(S)
Director Betsy Newman
Betsy Newman, Producer/Director/Editor. Betsy Newman is a documentary filmmaker and web content developer currently working for South Carolina ETV, the state PBS affiliate where she has produced more than a dozen documentaries. Her films have been broadcast nationally and have won a Telly, a CINE Golden Eagle Award and a Southeast EMMY. For more than a decade she was Co-National Coordinator of the U.S. office of the International Public Television Conference (INPUT). In 2016 she received the South Carolina Governor's Award in the Humanities. She has written numerous successful proposals to state humanities councils and has been awarded several grants from the National Endowment for the Humanities, including for Reconstruction 360 (www.reconstruction360.org) and Between the Waters: Hobcaw Barony Website Project (www.betweenthewaters.org). She has an MA in theater from the University of North Carolina and was a member of Les Nickelettes from 1974-1980. While in San Francisco she lived in the Goodman Building and helped to run the Goodman Theater, where the Nickelettes frequently rehearsed and performed several plays. The Goodman Building was at the center of the alternative arts scene of the 1970s and has been described as "the last survivor of low rent, easy access, communal living spaces in the city."
---
Executive Producer
Debra Pollock
Debra Pollock, Executive Producer. Debra Pollock, a proud member of Actors Equity, has performed professionally around the world as a singer and actress. She was a company member of Les Nickelettes in the early 1980s and performed in multiple productions including Spaced Out a Sci-fi Musical, The Didi Glitz Story, and Anarchy in High Heels; directed The Didi Glitz Story and the infamous NYC production of Anarchy in High Heels. She went on to sing professionally in Italy and toured internationally with multiple performers and bands. Debra last trod the boards with a three plus year stint in Always, Patsy Cline at the Denver Center for the Arts. Professionally, today, she is a LGBTQ advocate and non-profit executive, having worked as the CEO of the Center on Colfax – LGBTQ Colorado. Debra and her wife Maureen, of 28 years, live in Palm Springs, CA.
ABOUT YOUR DONATION
Women Make Movies (WMM), Inc. is a 501(c)(3) non-profit media arts organization registered with the New York Charities Bureau of New York State and accepts charitable donations on behalf of this project. Your donation will be spent by the filmmaker(s) toward the production and completion of this media project. No services or goods are provided by Women Make Movies, the filmmaker(s) or anyone else associated with this project in exchange for your charitable donation.
Your contributions are tax deductible to the fullest extent of the law, and a confirmation of your donation will be sent via email. WMM will send you an acknowledgement letter in the mail to the address listed for tax purposes.