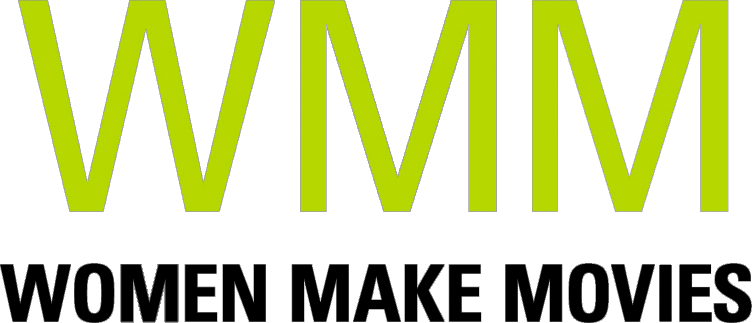 She loved life and yearned for death. Anne Sexton, the Pulitzer Prize-winning writer, 'one of the most important American poets of her generation' was encouraged to write as an antidote to her open struggle with social convention, mental illness, and suicidal ideation. For the first time, a film follows the paths of this fascinating woman poet.
SYNOPSIS
Her style was confessional; it feels today as fresh and tragic, immediate, and contemporary, evolving emotional turmoil into art. While few writers have been relentlessly dissected as Anne Sexton, this is the first film to dive deep into this mercurial, impossible, and magnetic woman.

For the first time, a film examines how Anne Sexton managed to transform her serious struggles with conventions in the society of the era and mental illness into magnificent poetry. What were the forces she was thrust into? What was her background and where did she come from? What traumas overshadowed her life?

Married early and constrained into the role of a housewife and mother in seemingly perfect suburban American life, Sexton suffered her first nervous breakdown and a suicide attempt at the age of 27. While receiving psychiatric treatment, her therapist, Dr. Martin Orne suggested that she write. Thus, she discovered a passion and talent for words. Writing poetry saved her life… but only for a time.

Sexton became a cult figure in the perhaps most emancipatory movement in literature at the time, Confessional Poetry. She wrote with modernity that continues to astonish. Frankly, she wrote about the female body and sexual desire with powerful words and daring phrases when the feminist movement was just taking its first tentative steps.
Director Statement
Uniting us as authors and directors is a love of language, art, and film. Along with an interest in non-conformist women. Anne Sexton loved provoking, challenging, and transcending boundaries in many respects. It is here that we feel particularly connected with her. And we want—very much in her spirit—to create a free, artistic film, a passionate statement for this artist. This is the vision that drives us.

Anne Sexton had a storybook career that was made for the big screen, with a narrative that begins with a suicide attempt and spans an arc from housewife, to psychiatric patient, to celebrated poet and performer. But surprisingly, there has never been a full-length movie made about Anne Sexton, neither in the United States nor in Europe. Our exclusive access to both her literary work and an abundance of biographical material puts us in the unique position of being able to turn this story into a visually powerful documentary film for the first time.

- Marita Loosen-Fox

&
Supporter Statement
"The significance of Anne Sexton's contribution to poetry cannot be overestimated. She broke ground for all women poets who came after her. Her poems are as contemporary and vividly alive today as when she wrote them. " - Ellen Bass, Poet and Chancellor of the Academy of American Poets

"Anne Sexton was the poet who freed women to write about anger, ambivalence, and the importance of being a woman observer of society. For my generation, her poems were a door opening." - Erica Jong, Novelist/Poet/Essayist

"This will be the first film of its kind with Sexton's life as the subject. While there have been documentaries focusing on her contemporaries, such as poet Sylvia Plath, Sexton's career has not received similar treatment. 'Tell Me Your Answer True' will be a vital companion to Diane Wood Middlebrook's groundbreaking biography, Anne Sexton (1991). Hattenberger and Loosen-Fox's film approaches Sexton's life anew, introducing twenty-first-century viewers to the continued relevance of her poetry and art." - Amanda Golden, Writer/Essayist/Academic
ABOUT FILMMAKER(S)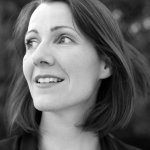 Director Freya Hattenberger
After a prior study of cultural anthropology and ethnographic film at the Goethe University Frankfurt Freya Hattenberger graduated with distinction in media arts at the Academy of Media Arts Cologne and attended Sandberg Institute, Amsterdam for a postgraduate M.F.A.

Body and (social) space are the central aspects of her work as an artist and author. Her pieces concern female identity and questions of representation. They deal with structures of perception, behavior, and question common formats of the social fabric. She works in photography, video performances, video- and sound installations. Sound and the use of voice as indicators are key elements of her work.

Freya received numerous art awards and grants. Her artworks are in the collection of the Museum Ostwall, Dortmund, and the Musée des Beaux Arts, Nantes. Freya Hattenberger´s video works are distributed by V-Tape, Toronto, and inter media art institute, Düsseldorf. She is represented by Gallery Bräuning Contemporary.
---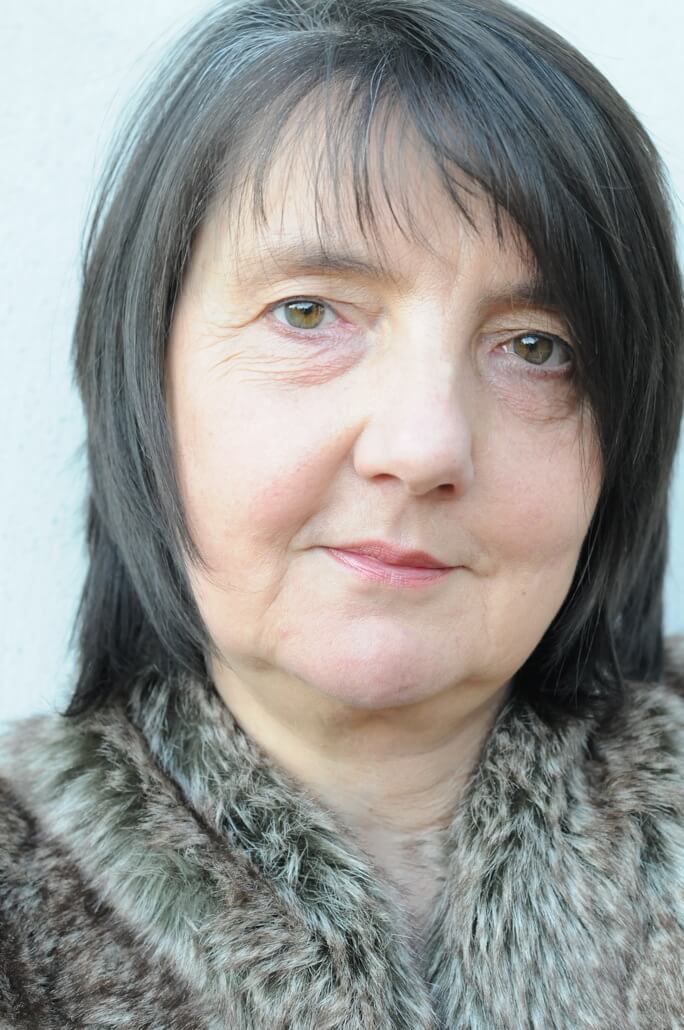 Director
Marita Loosen-Fox
Following her studies in art history, art education, photography, and linguistics, Marita Loosen-Fox worked in art mediation and taught in schools and museums, with an emphasis on interdisciplinary projects in visual art and music. She is Graduate of the Masterclass Non-Fiction, IFS-Internationale Filmschule Köln. A documentary and experimental filmmaker since 1985, she has been covering art and artists, cultural history, and philosophical topics such as the fundamental changes in the conditio humana. Her feature film "Price of Freedom – Boundless Illusion" was one of the most highly viewed documentaries on German public television in 2013. She wrote and directed creative documentaries for public television broadcasters such as ARTE, WDR, ZDF/3sat: e.g. "Women remember Women" (i.a. Gianna Nannini on Janis Joplin, 1999) and "The mirrored gaze – a series on the history of the self-portrait (i.a. Frida Kahlo, 2007). She realized more than 70 programs for the ARTE - TV film magazine "Kurzschluss" on such subjects as indigenous filmmaking, green film, experimental film, and dance for the camera. Besides filmmaking, Marita Loosen-Fox worked with the American artist Terry Fox as planning-assistance for his exhibitions in Europe and USA. Since 2008 she has been taking care of the artist's Estate in Cologne. In progress: the interdisciplinary project "Living Archive (ark-hive) – Terry Fox", i.a. at Cushion Works, San Francisco, 2019 and stimmfeld-studio, Cologne, 2021.
ABOUT YOUR DONATION
Women Make Movies (WMM), Inc. is a 501(c)(3) non-profit media arts organization registered with the New York Charities Bureau of New York State and accepts charitable donations on behalf of this project. Your donation will be spent by the filmmaker(s) toward the production and completion of this media project. No services or goods are provided by Women Make Movies, the filmmaker(s) or anyone else associated with this project in exchange for your charitable donation.
Your contributions are tax deductible to the fullest extent of the law, and a confirmation of your donation will be sent via email. WMM will send you an acknowledgement letter in the mail to the address listed for tax purposes.