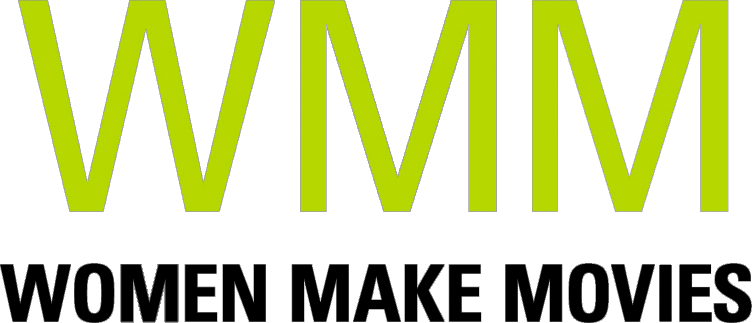 The life of a successful yet isolated photographer changes as she learns how to cope with a rare visual disease.
SYNOPSIS
R is a successful photographer living in New York City. After being diagnosed with 'Pixelated Vision', a rare modern visual disease, she struggles to adapt to the degenerative and disruptive stages that affect her everyday life.
Her fondness for photographic relics and her seemingly self-imposed loneliness, intensify this sense of loss and isolation. Through a voyeuristic pastime - taking pictures of the building across from hers every night - she creates a routine that helps her maintain some sort of human connection.

Director Statement
Through the narrative of the progression of a dystopian visual disease, Artifacts speaks to the underlying challenges of modern human communication. The disorder that the protagonist experiences is presented through the development of her symptoms. She struggles to overcome each episode of her visual condition along with her sense of withdrawal from the world. Ironically, her professional success offers her a mirage of connections that feel emotionally empty.
Human communication and isolation have always been fascinating and thought-provoking concepts for me. Additionally, the loss of sight, was also a disquieting idea. I immersed myself in the work of neurologist Oliver Sacks, particularly in his book Hallucinations, where he explores the mystery of sensory distortions, how they work in our brains, and how they influenced our culture. At some point, all those concepts merged, resulting in the creation of a fictional modern condition, the Pixelated Vision: visual processing becomes a series of low-res digital images of fast-paced events surrounding us every day in our current society. A world where technology has disrupted the way we interact with each other. That is visually represented by the windows in the facade of the building across the character's apartment. It creates a mosaic of screens where the lives of strangers display, inspiring her voyeuristic pastime . Communication, connection and loneliness are universal topics we go back to again and again in our stories. What changes around us every time we revisit these themes and how does our perception of them shape our culture/selves?
ABOUT FILMMAKER(S)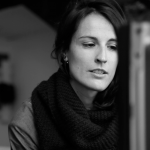 Director Beatriz M Calleja
Beatriz M Calleja is a versatile visual storyteller based in New York City, who combines soundscape with visual narrative to tell compelling, intimate, and powerful stories. Her work as a director and editor includes corporate as well as documentary and narrative projects. She began her career by shooting, directing, and editing BTS of advertisements for companies such as McCann-Erickson, clients like Nokia or BMW, and videos for talent agencies. In 2012, she completed the feature-length documentary 'Die the Good Death' shot in Varanasi (India), as co-director, camera operator, and editor. 'Die The Good Death' was an official selection in several international documentary film festivals in Spain, Armenia, Guatemala, and the US. In New York, she has worked as an editor of varied commercials, corporate videos, and fashion films for brands such as SKII, Giada, Diesel, Marc Jacobs and Viacom. She also wrote, produced, and directed the narrative short 'Pequeño', an Official Selection at BAFTA-Qualifying London Short Film Festival, Cork Film Festival, and international film festivals such as Vancouver International Women in Film Festival. Most recently, she co-edited the feature film 'Roads to Olympia', shot in three different languages that is currently in distribution with MediaPro, and won Best Feature at the 12th annual BronzeLens Film Festival (Atlanta, USA).

Calleja's purpose is to tell stories particularly about women and LGBTQ+ people, aiming to bring diversity to the screen, while maintaining an experimental element in her storytelling through images, sound design and music.
ABOUT YOUR DONATION
Women Make Movies (WMM), Inc. is a 501(c)(3) non-profit media arts organization registered with the New York Charities Bureau of New York State and accepts charitable donations on behalf of this project. Your donation will be spent by the filmmaker(s) toward the production and completion of this media project. No services or goods are provided by Women Make Movies, the filmmaker(s) or anyone else associated with this project in exchange for your charitable donation.
Your contributions are tax deductible to the fullest extent of the law, and a confirmation of your donation will be sent via email. WMM will send you an acknowledgement letter in the mail to the address listed for tax purposes.