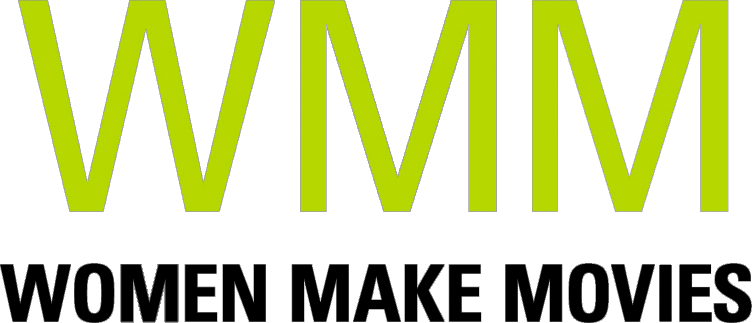 Q must go against their family to become the first gay Carnival queen in Brooklyn's Carnival parade with the help of his genderqueer bestie.
SYNOPSIS
"Caribbean Queen" is an inspiring short film that follows the journey of Q, a young Caribbean individual in their twenties, who aspires to become the Queen of the West Indian Day Carnival Parade. Despite facing adversity and prejudice from their own family and community, Q remains determined to pursue their dream.

Guided by their supportive genderqueer best friend, Joe, Q creates a breathtaking ensemble befitting of royalty. However, their hopes are shattered when Q's homophobic uncle ruins their costume. Undeterred, Q's indomitable spirit pushes them to find a way to create a brand new look before the Carnival morning inspired by the rich history of New York's queer Carnival scene.

In the end, Q realizes that being a Queen isn't just about wearing a beautiful costume, it's about having the confidence to be who you truly are.

Caribbean Queen is a celebration of self-expression, acceptance, and the power of dreams.

ABOUT FILMMAKER(S)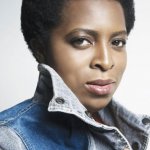 Director Sekiya Dorsett
GLAAD award-winning filmmaker, Sekiya Dorsett centers a multidimensional Black experience. Bringing into sharper focus the lives of Black women, queer folks, the working class, and their intersections, Sekiya's body of work is notable for its intimate storytelling. Her first feature, 2017's "The Revival: Women and the Word" traversed the United States on tour with Black lesbian poets. In 2019, she directed a four-episode documentary series, "Stonewall 50: The Revolution," for NBC News and NBCOut.

The series' deep dive into the historic uprising won a GLAAD Media Award and the award for Excellence in Digital Journalism from NLGJA: The Association of LGBTQ Journalists. Recently, Sekiya was one of the cinematographers who brought "In Our Mother's Gardens (Netflix)," a masterpiece of intergenerational Black woman confessional storytelling, to critical and audience acclaim. Sekiya's films have screened at Tribeca Film Festival, Urbanworld Film Festival, the Brooklyn Museum, Frameline Film Fest and Outfest Film Festival. And her work has been featured in HuffPost, MIC, BuzzFeed & Essence.

Sekiya holds a Master of Fine Arts from Hunter College. She's a fierce champion of her community of Bed-Stuy, Brooklyn. The iconic neighborhood is the main character of her next project, I LOVE BED-STUY, a docu-fiction feature-length love story and a love letter to Brooklyn's iconic neighborhood.

---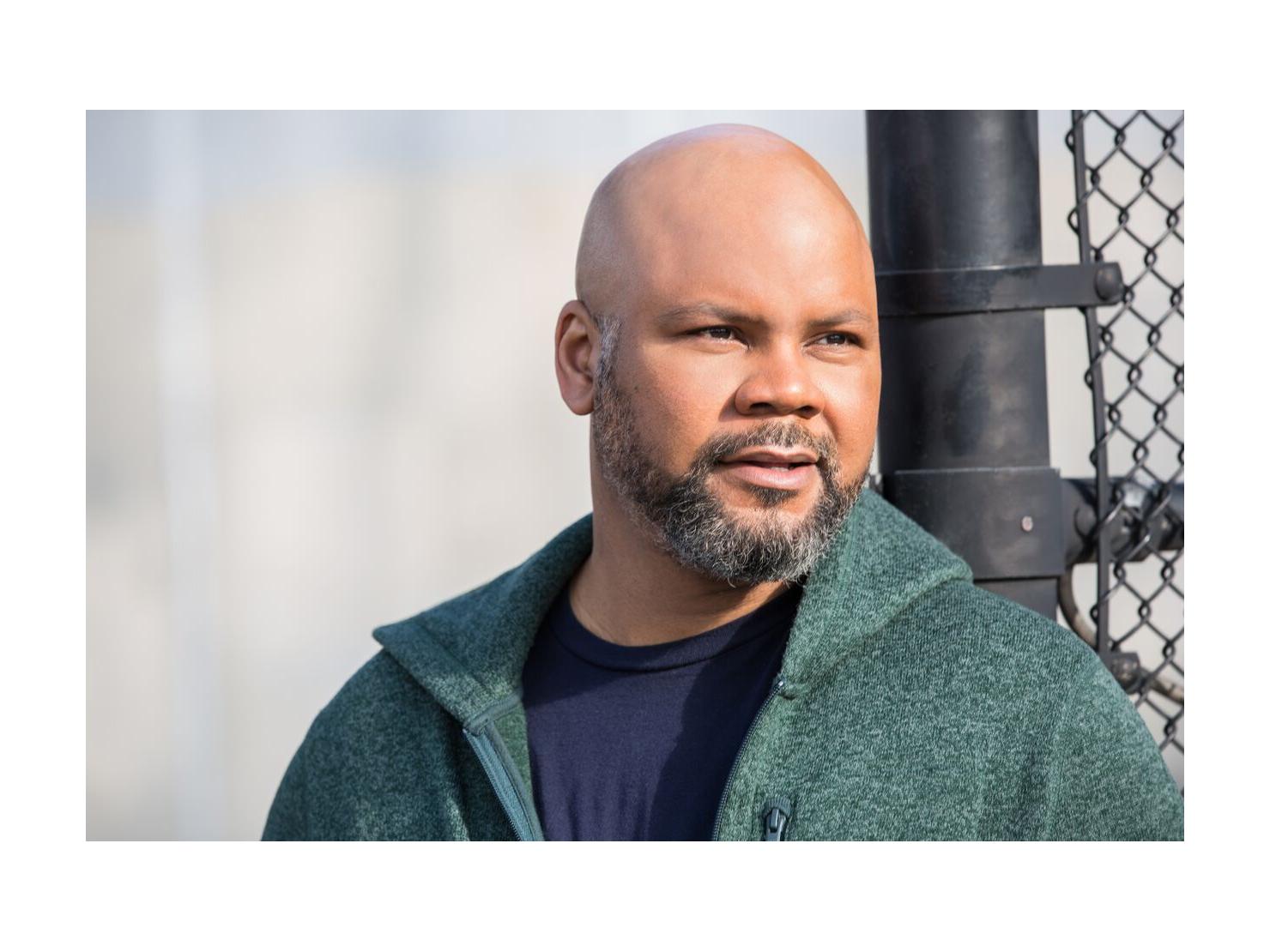 Writer/Executive Producer
Karl O'Brian Williams
Karl O'Brian Williams is a Jamaican-born actor, creative writer, producer, director and educator. His acting career has taken him from stages in the Caribbean to those in New York, Toronto, and the United Kingdom. In 2019 he was co-writer on the short film Winston, which received the following film festival selections: the Pan African Film Festival and the African American Film Festival. His play The Black That I Am has been staged in Glasgow and Galloway for the National Theatre of Scotland, and at the Edinburgh International Fringe Festival. In 2013 the play received 3 AUDELCO nominations for Excellence in Black Theatre including Outstanding Ensemble Cast, Best Dramatic Production, and Best Playwright.

The Boys on the Hill was a selection in The Culture Project's 2015 Summer Play Reading series at the Lynn Redgrave Theatre, and for Long Island University's Kumble Theatre 2016 Pride Month Celebrations. The play is now being developed along with another one-act called Gully Queen as part of a trilogy on LGBTQ+ lives in Jamaica. He's narrated three audiobooks, and was nominated for an Audie Award for These Ghosts Are Family written by Maisy Card. He is currently teaching theatre at The Borough of Manhattan Community College (CUNY), NYU's Program in Educational Theatre, and is a Mentor with the Arthur Miller Foundation. Karl is artistic director at Braata Productions: a non-profit Caribbean Arts Organization.
---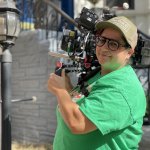 Executive Producer/Cinematographer
Tiffany Armour-Tejada
Tiffany Armour-Tejada started taking pictures at the age of 9 and is now a notable Director of Photography with an expansive body of work from each stage of her career. In her earlier days, she was hired as a video engineer for house video for New York Fashion Week and has since completed over 60 New York Fashion Week productions having worked with designer teams such as Tom Ford, Alexander Wang, Carolina Herrera, and Oscar Del La Renta.

With over 40 film credits to date, Tiffany was the first minority woman to join the local 600 and has since worked on The Equalizer, Harlem and Uncut Gems. Her latest feature film, A Killer Romance premiered on Tubi this year.

Passionate about independent artists and projects, she opened a small color lab in Brooklyn where she can support the local film community.
---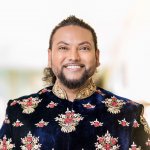 Executive Producer
Mohamed Q. Amin
Mohamed Q. Amin (he/they) is an Indo-Caribbean, Queer, and Muslim immigrant rights activist, a native of Guyana, who currently resides in Richmond Hill, Queens, NY. On the eve of the 2013 NYC Pride Parade, Amin, his partner, and his siblings survived a vicious attack for being members of the LGBTQ+ community in their Caribbean-centric Southeast Queens neighborhood. In response to the anti-LGBTQ hate violence, in 2015, he founded the Caribbean Equality Project (CEP), a non-profit organization that advocates for Caribbean LGBTQ+ voices in New York City. His transnational advocacy and community organizing are rooted in gender equity, racial justice, dismantling and decolonizing systems of oppression, healing, and ending anti-LGBTQ hate violence in the Caribbean diaspora.

Amin is a survivor, a cultural producer, and the Director of "My Truth, My Story," CEP's multimedia oral history documentary series that curates "coming-out" narratives of Queer & TGNC people of Caribbean heritage in the diaspora. Grounded in the power of storytelling, the archive of stories reveals struggles with suicide, mental health, family acceptance and rejection, the intersection of religion and sexual orientation, and HIV/AIDS.

As an intersectional community organizer, political activator, and coalition leader, Amin has been profiled in many media outlets, including Gay City News, Mashable.com, Vice, them, Gotham Gazette, Queens Eagle, Queens Public Library Digital Archives, Caribbean Life Newspaper, and The West Indian Newspaper.

In 2015, Amin became the first Indo-Caribbean LGBTQ activist featured on BRIC TV, an award-winning cable TV network in Brooklyn, NY. Following the horrific Pulse nightclub shooting, Amin's relentless advocacy to uplift Queer Muslim voices was recognized with a Proclamation from the New York City Council Speaker Melissa Mark-Viverito at the 2016 NYC Council Eid ul-Fitr Celebration. That same year, he received a Citation of Honor from the Queens Borough President Melinda Katz and New York City Council Member Daniel Dromm at the 2016 Queens Borough Hall LGBTQ Pride Month Celebration. In 2017, Amin was honored with a Proclamation by NY State Senator James Sanders Jr. to recognize his leadership, community organizing, and fearless advocacy in New York State's 10th Senate District.

In 2018, Amin co-organized Breaking Silences, the first International Caribbean LGBTQ conference in Toronto, Canada. In 2019, he was selected as a New York State ambassador for World Pride, which commemorated the 50th Anniversary of the Stonewall rebellion in NYC. That same year, he was honored by Gay City News with an "Impact Award" for his work with the Caribbean Equality Project, the first for a Caribbean LGBTQ immigrant organizer in NYC.

To commemorate the 50th Anniversary of the Stonewall uprising, Amin curated "Queer Caribbeans of NYC | Stonewall 50," the first-ever multimedia historical retrospective showcase of the racial and cultural intersections of Caribbean LGBTQ immigrants' activism in New York City. The exhibition and archive documented 30 years of Caribbean LGBTQ rights organizing with an extensive repository of never-before-seen photographs, news footage, artifacts, and oral histories with well-respected Caribbean LGBTQ rights advocates.

In 2021, as part of the Queens Museum's Year of Uncertainty, Amin curated Live Pridefully: Love and Resilience within Pandemics, an interdisciplinary exhibition that celebrated queer and trans Caribbean resilience through a racial justice lens, while fostering critical conversations related to pride, migration, surviving colliding pandemics, and coming out narratives. Portraits of Caribbean LGBTQ+ immigrants anchored the exhibition, with oral Afro and Indo-Caribbean migrant histories and stories driven to construct healing through storytelling, embodied resilience, and intersectional dialogue on postcolonial belonging, anti-Asian hate violence, and Black trans liberation.

In 2022, Amin was named one of New York's LGBTQ+ Power Players by amny, PoliticsNY, and Gay City News! The list celebrates incredible individuals who set a high bar for professional excellence among notable LGBTQ+ leaders in government and policymaking, education, healthcare, corporate industry, and social and civic advocacy.

Amin has organized and led countless LGBTQ educational community engagement forums, participated in panel discussions, and conducted informative presentations at New York City public schools and community organizations to break the silence on Caribbean LGBTQ issues.

Amin is a graduate of the New York City Anti-Violence Project's Community Leadership Institute and Speaker's Bureau: Intensive Organizing Training. Amin holds a BA in Economics, has over fourteen years of management experience in retail banking and financial literacy program development in immigrant communities, and is currently pursuing a Master's in Mental Health Counseling at his alma mater, Queens College.
ABOUT YOUR DONATION
Women Make Movies (WMM), Inc. is a 501(c)(3) non-profit media arts organization registered with the New York Charities Bureau of New York State and accepts charitable donations on behalf of this project. Your donation will be spent by the filmmaker(s) toward the production and completion of this media project. No services or goods are provided by Women Make Movies, the filmmaker(s) or anyone else associated with this project in exchange for your charitable donation.
Your contributions are tax deductible to the fullest extent of the law, and a confirmation of your donation will be sent via email. WMM will send you an acknowledgement letter in the mail to the address listed for tax purposes.