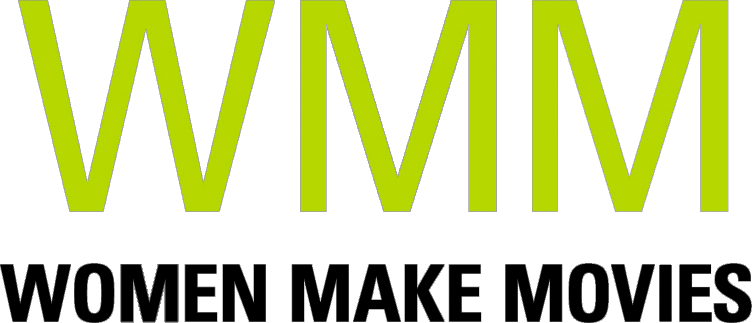 ​15 years after her rape drove her to seek solace in the Mormon Church, filmmaker Alana Maiello returns to Utah to confront her unresolved trauma and to connect with other LDS sexual violence survivors, and discovers a buried epidemic of sexual violence.
SYNOPSIS
A sense of cognitive dissonance has built within Alana since she left the Church, but her attempt to run from her past implodes when she reads an exposé about rape victims at Brigham Young University punished by the Mormon school's antiquated Honor Code Office, which strictly forbids pre-marital sex. Impelled to talk to the students speaking out, she goes back to Utah and uncovers serious institutional gaps – no counseling, no sex education, uninvestigated cases, untested rape kits, and even police misconduct – that perpetuated the punishment and silencing of rape victims at BYU.

Meeting with journalists and attorneys who have tried to bring this issue to light, Alana learns the staggering statistics about the occurrence of violence against women in Utah and the systematic silencing tactics employed by the Church to maintain its image. Many of those she meets were exiled from the Church for speaking out. One journalist discovers all her coverage of sexual assault in Utah has been wiped from her news station's website. But as Alana meets women whose personal truths were so harshly denied by the very religious leaders and community they had turned to in their trauma – and yet who persevere – she finds the freedom to reconnect with herself and begin her own healing.
Director Statement
I left Utah and the Mormon Church in 2015, 10 years after my rape at BYU and 8 years after I joined the LDS Church. I returned to California, and I realized – no one knows what women in Utah are experiencing. As I was processing the last 10 years of my life in the Church, I remember watching The Handmaid's Tale and thinking – this is what Utah felt like. Sexual violence is considered the victim's sin in Utah culture, and victims are seeing themselves as chewed gum.

Success will be releasing a film that creates an entryway for survivors and women in the LDS community to grow, find community, heal, and seek justice. I hope that this film provides catharsis, empathy and healing for my
audience.
ABOUT FILMMAKER(S)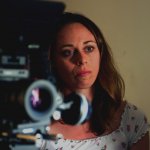 Director Alana Maiello
ALANA MAIELLO is an award-winning documentary director and producer with experience working on documentaries, branded content, educational content, and behind-the-scenes celebrity interviews. Alana is passionate about telling deeply human and nuanced stories that pose challenging questions and create empathy and new perspectives. Alana's debut feature documentary Chewed Gum will explore the high rates of sexual and domestic violence in the LDS community in Utah. Alana's short documentary film Esfuerzo won the Audience Award for Best Picture at the 2018 Oceanside International Film Festival and was featured on Univision's La Primera Hora. Alana is also a freelance Supervising Producer, Production Manager, and Interviewer for behind-the-scenes filming and talent interview with the following HBO Max series: Westworld, The Flight Attendant, Barry, The Idol, The Defiant Ones, Sharp Objects, His Dark Materials, Insecure, and Elvis Presley: The Searcher. Alana worked as a Production Coordinator on Rory Kennedy's recent Sundance film, Downfall (Netflix). Alana recently directed and produced a series of public service announcements for the National Immigration Law Center, promoting positive stories advocating for immigrant rights in America, a topic she is very passionate about. Before her filmmaking career, she worked as an equity derivatives operations analyst for Goldman Sachs and a freelance digital marketing consultant. She has consulted with clients including technology companies Grow, Canopy, and Blue Fever.
---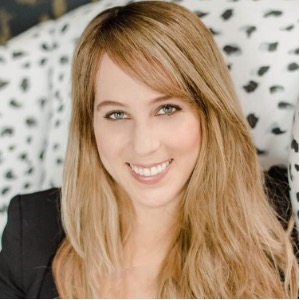 Producer
Liz Yale Marsh
LIZ YALE MARSH is an Emmy-winning documentary film and television producer. She is currently producing the feature documentary Little Richard: I Am Everything directed by Lisa Cortes for CNN Films; the feature documentary Her Inescapable Brave Mission directed by Celia Aniskovich and Executive Produced by Sam Pollard and Brenda Robinson; and the anthology documentary series It Couldn't Happen Here for Sundance Channel. She recently produced two series with directors Ricki Stern and Annie Sundberg: the 4-part Lifetime documentary Surviving Jeffrey Epstein, and The Preppy Murder, a 5-part documentary that premiered on AMC and Sundance and was their highest rated documentary series to date. Liz served as Co-Executive Producer on the feature documentary film The Panama Papers, directed by Alex Winter, which premiered in the US at the Hamptons International Film Festival and internationally at IDFA. She was the creator and Co-Executive Producer of NBC's Emmy-winning series GIVE. Liz was previously the Head of Documentaries & Premium Series at production company Bungalow Media + Entertainment and prior to that spent five years at Radical Media. Liz is a Founding Board member of UNICEF's Next Generation, serves on the Board of Trustees of the Museum of Food and Drink, and is the Founder of the West Flix Film Festival.
ABOUT YOUR DONATION
Women Make Movies (WMM), Inc. is a 501(c)(3) non-profit media arts organization registered with the New York Charities Bureau of New York State and accepts charitable donations on behalf of this project. Your donation will be spent by the filmmaker(s) toward the production and completion of this media project. No services or goods are provided by Women Make Movies, the filmmaker(s) or anyone else associated with this project in exchange for your charitable donation.
Your contributions are tax deductible to the fullest extent of the law, and a confirmation of your donation will be sent via email. WMM will send you an acknowledgement letter in the mail to the address listed for tax purposes.