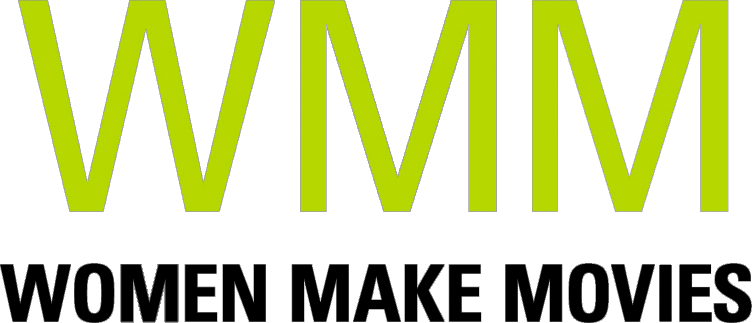 A group of daring women challenge gender roles to become the first female military pilots during WWII, only to have their achievements buried by the lies of those who wished them to fail.
SYNOPSIS
Coming Home: Fight for a Legacy is a ground-breaking documentary that tells the story of the daring women who performed heroically in the US military's first all–female Air Force program, called the Women Airforce Service Pilots (WASP). When Congress suddenly disbanded the program in 1944, and banned women pilots from the military in 1948, these female pilots were effectively erased from history. In the 1970s they fought for recognition and achieved veteran status, but when one of them passed away and is denied burial in Arlington National Cemetery in 2016, these WASP veterans realized the fight for their legacy continued, even in death. Coming Home: Fight for a Legacy is the first feature length film documentary about the WASP and demonstrates the power of elder women as they make one last push to reclaim their rightful place in history.

Coming Home also features the African American women pilots who flew at Tuskegee, as they were denied entry into the WASP due to the segregation of the U.S. military at that time. Included in the film is a never-before-seen interview with Mildred Hemmons Carter, who was awarded WASP status in 2011, shortly before her death. Consulting and interviewing historians, military historians, aviation experts, and journalists, Coming Home: Fight for a Legacy will address the contribution of women to aviation, how race and gender impacted the experiences of these WWII pilots, and why remembering this history is important today.
Director Statement
My interest in the WASP started with a photograph of my mother that I found after she had passed. She was dressed in an unidentifiable military uniform, standing with a group of similarly dressed women. What started out as a search to learn more about this group of women - it turned out they were volunteer plane spotters during WWII in Massachusetts - became a 25 year journey to learn more about women in the military; and one chapter in particular, a group of women who weren't watching for planes, but were instead, flying them.

They were the Women Air Force Service Pilots (WASP), and they accomplished something that had never been done before – ever.

Who were these women I had never heard about? I knew about Rosie the Riveter and I knew about Amelia Earhart, and that's the extent of most people's knowledge. If you didn't realize that over 1,000 American female pilots flew every type of plane for the Army Air Corps during WWII, then you're not alone. How is it possible that the stories of these women's bravery, courage and sacrifice, are not part of our heritage, or our culture?

Supporter Statement
No one is better equipped to tell the story of the WASP than Matia Karrell and her team. During my aviation career I considered these amazing women my silent mentors. I am proud and excited to support this documentary and encourage you to do the same.

Best,
Captain Bonnie Tiburzi Caputo
Retired - American Airines
ABOUT FILMMAKER(S)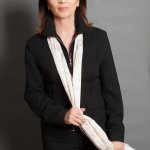 Director Matia Karrell
MATIA KARRELL directed and produced the 1989 Academy Award Nominated short film Cadillac Dreams. She directed, co-wrote, and produced her award-winning first feature-length film, Behind the Red Door. Karrell's television credits include The West Wing and Army Wives. Her documentary production work includes Big Mountain'79, which became Broken Rainbow 1985 government's Navajo relocation program. OscarWinner - Best Documentary Feature. The award-winning Making Waves: The hidden power of sound in cinema (2019) Now in post-production, Karrell directed her documentary TWILIGHT: Los Angeles, 1992, LA County High School for the Arts 'All Girl' piece a multi-racial, multi-gender collaborative production of Anna Deavere Smith's documentary -theater" piece. TWILIGHT: L.A. Karrell is a recipient of a Fulbright to Paris, the American Film Institute (AFI) Women Director's Fellowship. She is a member of the Directors Guild of America and a Graduate Film Instructor at the Art Center College of Design, Pasadena.

---
HILARY PRENTICE is producing Coming Home, as well as Karrell's dramatic television series about the WASP, FlyGirls. Prentice recently assisted Karrell on both the Emmy-nominated HBO film, The Tale, and award-winning animation director Fabrice Joubert's film Safety. Prentice has been in production for over 15 years, producing writer/director Jim MacDonald's award-winning first film, Heavy Lifting. Prentice has also written, directed, and produced educational shorts for nonprofit organizations.

ABOUT YOUR DONATION
Women Make Movies (WMM), Inc. is a 501(c)(3) non-profit media arts organization registered with the New York Charities Bureau of New York State and accepts charitable donations on behalf of this project. Your donation will be spent by the filmmaker(s) toward the production and completion of this media project. No services or goods are provided by Women Make Movies, the filmmaker(s) or anyone else associated with this project in exchange for your charitable donation.
Your contributions are tax deductible to the fullest extent of the law, and a confirmation of your donation will be sent via email. WMM will send you an acknowledgement letter in the mail to the address listed for tax purposes.